world-News
When to catch the gang returning for Season 15 of "It's Always Sunny in Philadelphia"
AsIt's Always Sunny in Philadelphia enters its fifteenth season, it will become the longest-running live-action comedy series in American television history — and there's the promise of more seasons to come too.
The characters haven't become better people in fourteen seasons on the air so it's safe to assume we can expect more of the same from the characters of It's Always Sunny in Philadelphia in the upcoming Season 15.
Charlie (Charlie Day), Mac (Rob McElhenney), Dennis (Glenn Howerton), Dee (Kaitlin Olson) and Frank (Danny DeVito) all return for the new episodes coming to FXX and to celebrate the launch, the show's original creators (McElhenney, Howerton, Day) have launched an accompanying podcast.
Ahead of the new season, here's everything you need to know about Season 15 of It's Always Sunny in Philadelphia.
When can I watch It's Always Sunny in Philadelphia Season 15?
The long-running FX, now FXX show returns to television on Wednesday December 1, 2021 at 10pm. Each new episode becomes available to watch on FX on Hulu the next day.
Two episodes will air on December 1, with new episodes airing every Wednesday throughout the month until the end of the season. Every week there will be two new episodes airing on FXX.
How many episodes are in Season 15 of Always Sunny?
Enjoy Season 15 while you can as it contains just eight episodes, airing over four weeks. This makes it the show's shortest since the first season that had just seven episodes.
With two episodes airing on FXX every week, Season 15 of It's Always Sunny in Philadelphia will be wrapped up before Christmas.
The episode air dates are as follows:
"2020: A Year In Review" – December 1
"The Gang Makes Lethal Weapon 7" December 1
"The Gang Buys a Roller Rink" – December 8
"The Gang Replaces Dee With a Monkey" December 8
"The Gang Goes to Ireland" – December 15
"The Gang's Still in Ireland" – December 15
"Dee Gets Stuck in a Bog" – December 22
"The Gang Carries a Corpse Up a Mountain" – December 22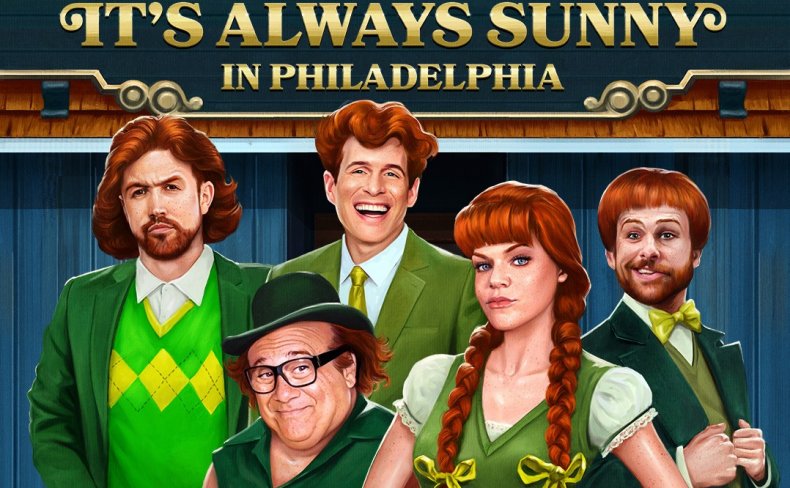 What happens in Season 15 of Always Sunny?
The episode titles are always a clear cut indicator as to what each episode will be about — usually set up by some humorous conversation between the gang followed by the classic theme song, "Temptation Sensation" by Heinz Kiessling.
FX have released several teaser trailers for the new season which highlight the unusual situations the gang get into. One of the biggest moments in Season 15 seems to be their trip to Ireland, which will be shown across two episodes, aired on December 15.
Elsewhere in Season 15 we see Dee get stuck in a bog, Charlie brings back his American eagle wrestling persona, Frank uses the same hair dye as Rudy Giuliani, while Dennis and Mac seem to become country music singers. The pandemic is addressed as one brief snippet shows Dee and Charlie making novelty face masks.
The core cast members are due to return as well with The Waitress (Mary Elizabeth Ellis) also reprising her role. No guest stars have been confirmed for the new season, however the trailers show Irish actor Colm Meaney (Star Trek) plays a character who bonds with Charlie in Ireland.
The Always Sunny Podcast
In anticipation of Season 15, McElhenney, Day and Howerton teamed up to launch an "unofficial" podcast for It's Always Sunny in Philadelphia called The Always Sunny Podcast.
The three creators of the show are sitting down and watching old episodes of the show, reflecting on them and sharing behind the scenes stories. Five episodes are available to listen to now with new episodes seemingly dropping every Monday.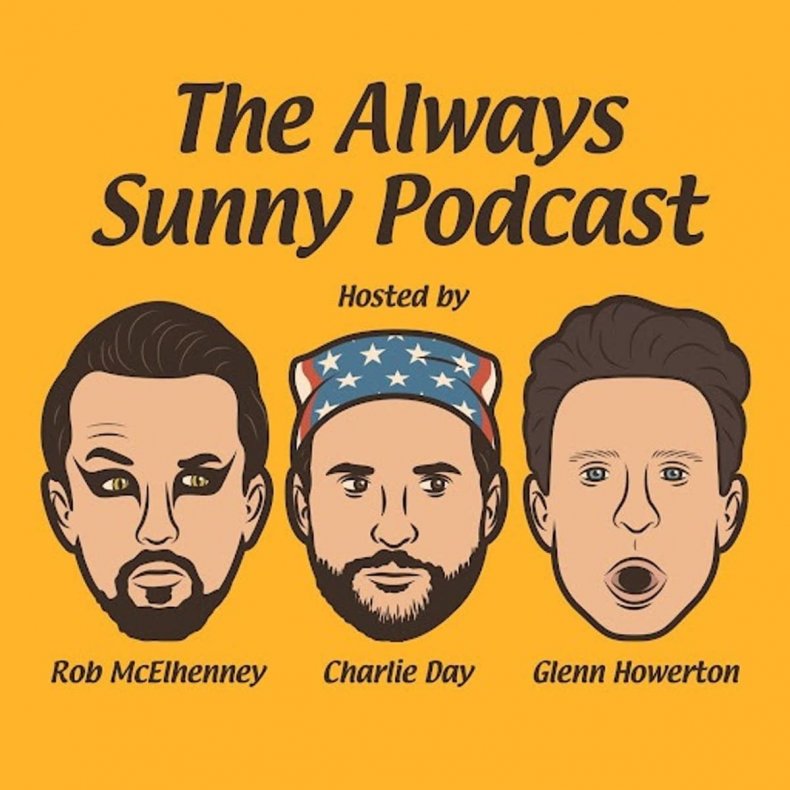 Most Related Links :
todayuknews Governmental News Finance News