world-News
Videos Show The Moment Sky Changes Colour As Earthquake Shakes Mexico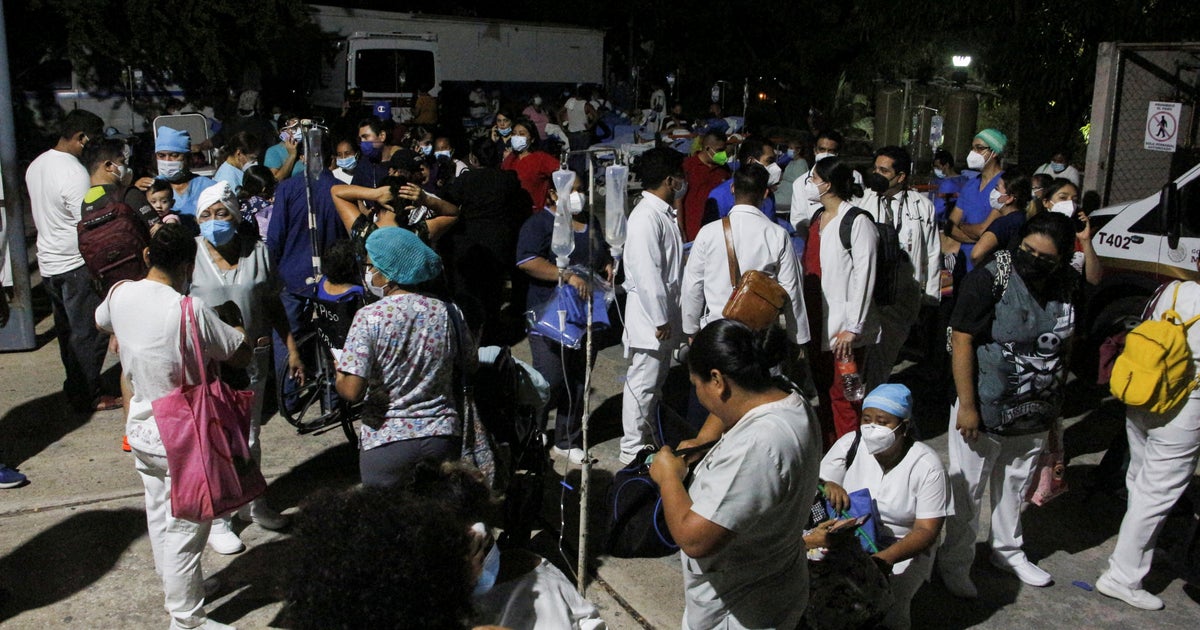 Mexico was hit by a powerful earthquake on Tuesday, leaving locals astonished by the strange scenes that followed.
With a magnitude of 7.0 on the Richter scale, the earthquake triggered disruption and power outages 11 miles north-east of Acapulco resort in Guerrero, while a rare natural light lit up the sky repeatedly.
A US tsunami warning was briefly issued, as hazardous waves are not possible within 185 miles of the quake's location, but the threat past.
As the earthquake shook the southwestern city, Twitter users shared videos of the phenomenal scenes as #Apocalipsis began to trend – the Spanish word for Apocalypse.
Supernatural flashes of blue, white and pink began just after the ground started to move, panicking residents.
#earthquakemexico So the panoramic view of Mexico City at the exact moment of the earthquake tonight!🚨

An image very similar coincidentally to the earthquake of the same September 7 at night but of 2017

A hug to all! https://t.co/q8p9HtrJLm

— Charles Stewart (@StewartTVNews) September 8, 2021
Such images have been reported during earthquakes before but there is little concrete scientific research behind the phenomenon.
Researchers call the images Earthquake Lights, and believe it may be caused my friction between moving rocks.
Similar scenes were seen during Mexico's 2017 incredibly disruptive quake.
The US Geological Survey's website explained: "Geophysicists differ on the extent to which they think that individual reports of unusual lighting near the time and epicentre of an earthquake actually represent Earthquake Lights."
The quake made some buildings sway while others have collapsed. Trees and boulders have been pulled down as the hillsides shook.
Local resident told Reuters: "We were in shock. There were no earthquake alarms, so we felt it when it was already happening."
Another local, Sergio Flores, told Associated Press: "We heard looud noise from the building, noise from the windows, things fell inside the house, the power went out. We heard leaking water, the water went out of the pool and you heard people screaming, very nervous people."
A man was killed when a post fell in small town just west of Acapulco, but the authorities have not yet reported any more deaths.
Mexico City, 230 miles away, was not significantly impacted by the quake although the ground shook for nearly a minute in some areas.
Mexican state power utility, the Comision Federal de Electricidad, released a statement explaining that 1.6 million users had been affected by the quake in Mexico City, along with the state of Mexico, and other states Guerrero, Morelos and Oaxaca.
Most Related Links :
todayuknews Governmental News Finance News