world-News
Video shows woman slap man at Steelers game, igniting another NFL fan brawl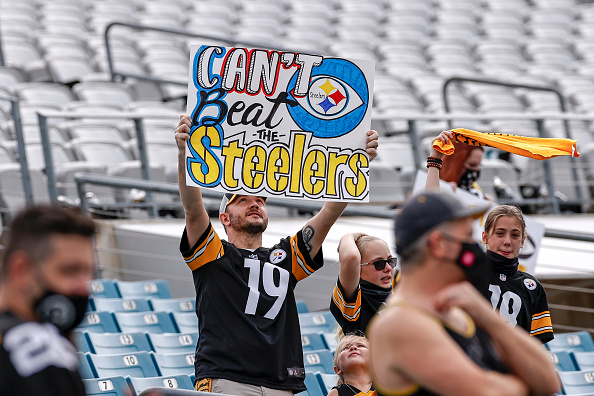 Another week of NFL preseason football, and another brawl caught on tape with fans in the stands. Last week it was in Los Angeles, and Saturday night it was in Pittsburgh.
Video from Saturday night at Heinz Stadium captured a white woman in an argument with a Black man. The video doesn't show what ignited the argument, but the woman looked more irate, cursing at the man.
"You can get the f*** out," the woman yelled while pointing toward the exit row. She then reared back with her right hand and gave him a hard slap across the face.
Just as it looked like he was going to punch her, he held back. Then a male friend of the woman jumped into the fray, getting punched twice by the Black man. The white man then slumped over the seats while the woman lunged at the man again.
Here's the video on Twitter that already had 41,000 retweets, 33,000 quote tweets and 209,000 likes by Sunday afternoon.
Stadium security came to diffuse the situation while someone in the background yells, "She hit him first." The video stops at that point, and there are no reports if anyone was ejected from the stadium.
Pittsburgh defeated the Detroit Lions, 26-20, on Saturday to improve to 3-0 this preseason. Detroit falls to 0-2.
This comes one week after a brawl at SoFi Stadium in a game between the Los Angeles Chargers and Los Angeles Rams.
In those bleachers, a man wearing a No. 99 Rams t-shirt is seen in a shouting match with other men, most of whom were also wearing Rams gear, and some wearing Chargers shirts.
The man turns his back, and then a woman is seen throwing a drink at him. The drink smashes into his back, spilling liquid everywhere. The man in the 99 shirt then turned around and wildly started swinging at three men. The man eventually gets pinned down while four men beat their fists into him.
Here's that video from the game won by the Chargers, 13-6.
Just like the video from Pittsburgh, there's no indication what brewed to start the Los Angeles fight.
The NFL has only three weekends of preseason in 2021 since they added an extra regular-season game for each team. There was no preseason in 2020 because of COVID-19, and fans weren't allowed in some stadiums last year because of the virus.
Fans are allowed in all NFL stadiums this year, and some of them are requiring vaccination cards or proof of a recent negative COVID test before they can enter the stadium.
On Sunday night, the Chargers will host the San Francisco 49ers at SoFi Stadium. On Monday night, the Jacksonville Jaguars will visit the New Orleans Saints.
The NFL regular season begins Thursday, Sept. 9 with the Dallas Cowboys visiting the Tampa Bay Buccaneers.
Most Related Links :
todayuknews Governmental News Finance News