world-News
Video shows gas station fistfight escalate to driver hitting car with baby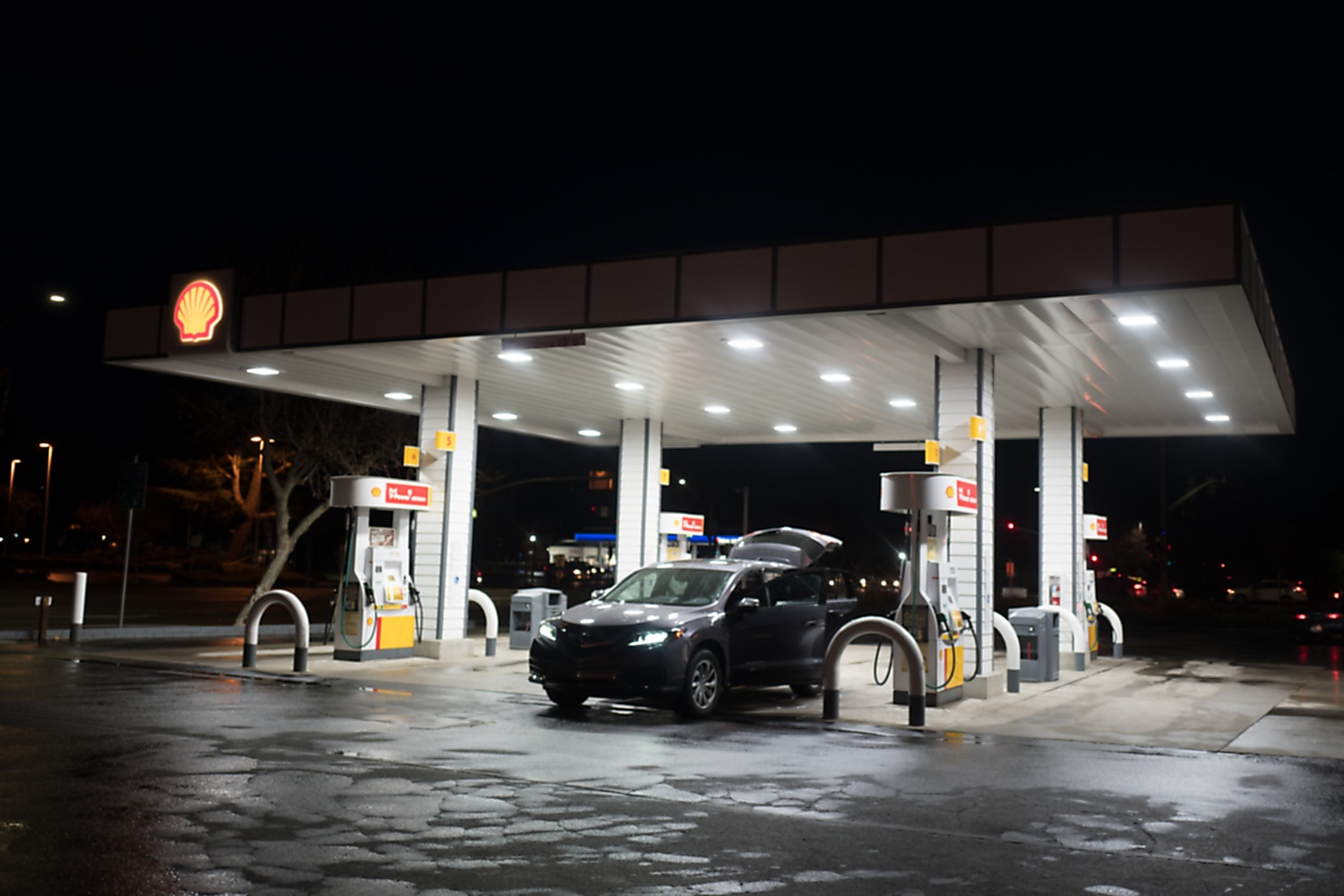 A heated argument at a gas station last week escalated to physical violence, and eventually led to a woman crashing her vehicle into another car while a seven-month-old child was in her backseat.
The incident began early on Tuesday morning, when police in Van Buren Township, Michigan, reported that two women met at a Shell gas station to exchange children's clothing. What initially led to the hostility is unclear, however police told WXYZ News that one of the women, who arrived in a black SUV, approached the other, 26-year-old Ariyah Bennet, and called her "a burnt piece of toast." From there, the two began to attack one another, at one point throwing punches.
As the fight wore on, Bennet got into her vehicle and crashed it into the other woman's SUV. A seven-month-old child was in the backseat of Bennet's vehicle, though it is unclear if it was her child, as another woman was in the car with her earlier in the security footage. She also hit a burgundy van owned by an innocent bystander, Kim Lulow, who was attempting to get gas.
The incident was captured on surveillance footage and later shared by WXYZ News.
"I went over and I was like OMG what's going on?" Lulow told WXYZ News, describing the moment she initially heard Bennet's tires screeching. "How someone can do that with a baby in their car. I just can not believe."
After colliding with the vehicles, Bennet reportedly got out and fetched a baseball bat from her trunk. From there, she began striking the front windshield of the black SUV, all while another woman pleaded about her child still being in the car. The child was eventually pulled to safety while the incident carried on. Lulow later said that she felt lucky that Bennet had grabbed a bat and not a gun.
"Well, the way they are with guns nowadays. I mean you just don't know," she said.
Bennet was arrested shortly after the incident after the Van Buren Township Police were able to identify her, Fox 2 Detroit reported. She now faces felony charges including malicious destruction of property and two counts of assault with a dangerous weapon, as well as several misdemeanors.
The other woman involved in the initial spat is not currently facing charges and has not been publicly identified. Police confirmed to multiple outlets that the seven-month-old child was not injured during the incident.
Bennet has since been released from jail on a personal bond and is due in court sometime next week.
Newsweek reached out to the Van Buren Township Police for comment.
Most Related Links :
todayuknews Governmental News Finance News