world-News
U.S. missionaries kidnapped in Haiti sent message: "Please pray for us"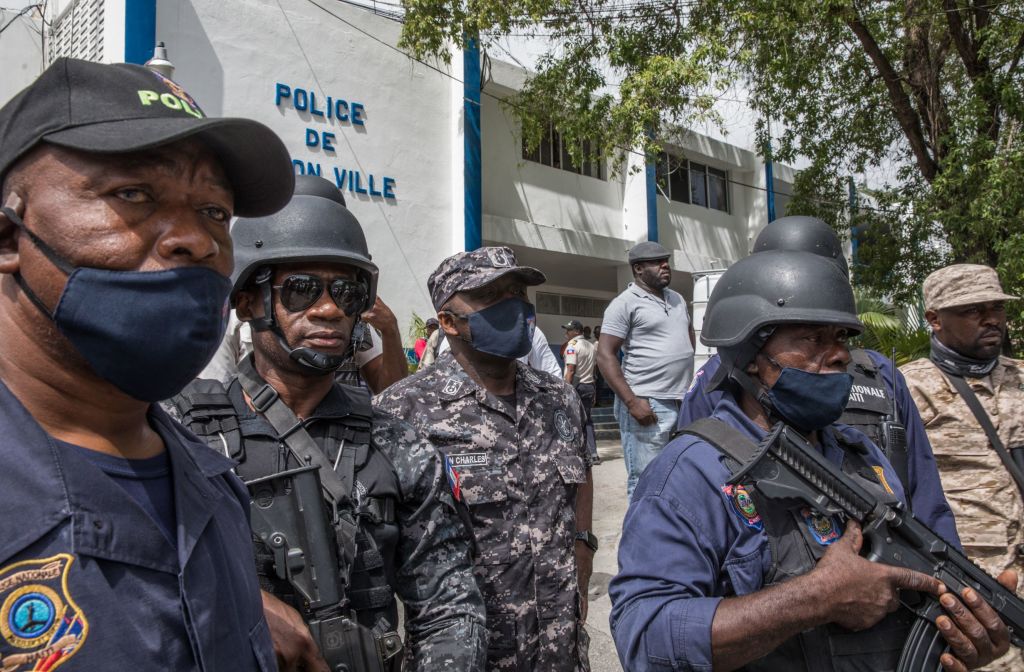 American Christian missionaries have pleaded for help on WhatsApp after they and their family members were kidnapped near the Haitian capital of Port-au-Prince, according to reports.
According to The Washington Post, an armed gang kidnapped 17 people, including children, who had been traveling on a bus after they visited an orphanage on Saturday.
Following the kidnapping, The Washington Post obtained a Whatsapp message from a person who claimed to have been in contact with the abducted group.
Speaking on the condition of anonymity, the person said a member of the group shared a WhatsApp group message that read: "Please pray for us!! We are being held hostage, they kidnapped our driver. Pray pray pray. We don't know where they are taking us."
The Post also reported Ohio-based Christian Aid Ministries had shared a voice message with religious groups that said men, women and children had been kidnapped.
According to the agency, the message added: "The mission field director and the American embassy are working to see what can be done.
"Pray that the gang members will come to repentance and faith in Jesus Christ."
A spokesperson for the U.S. government said it was aware of reports about the kidnap of the missionaries and their families.
In a statement sent by the Department of State [DoS] to the New York Times, the spokesperson said: "The welfare and safety of U.S. citizens abroad is one of the highest priorities of the [DoS]."
It reportedly added that the mission's field director is currently working with the U.S. embassy to resolve the situation.
The BBC reported armed gangs have pushed out from the neighborhoods they control in the capital to other parts of the city where they have carried out kidnappings.
It said more than 600 kidnappings have been recorded for the first three quarters of 2021, more than double the 231 that was confirmed to have happened in the same period the previous year.
Newsweek has contacted the DoS, the U.S. Embassy in Haiti and Christian Aid Ministries.
Haiti has been gripped by a renewed wave of chaos since President Jovenel Moïse was assassinated at his private residence in Port-au-Prince on July 7.
The following month, the crisis was made worse when a 7.2 magnitude earthquake struck the country on August 14 and killed more than 2,200 people and left another 12,200 others injured.
In the aftermath, there has been an increase in violence on the streets as gangs exploit the chaotic situation.
According to the U.S. Embassy in Haiti, there have been multiple alerts issued over concerns for violence.
Earlier this week, the embassy issued a list of "actions to take" for people who found themselves in potentially dangerous situations.
It included avoiding demonstrations as well as large gatherings of people, not driving through roadblocks and to turn around if a roadblock is encountered.
The embassy is also warning against traveling to Haiti due to "kidnapping, crime, civil unrest and COVID-19."
Most Related Links :
todayuknews Governmental News Finance News