world-News
'The Conners' showrunner teases Season 4 'tightrope walk' live episode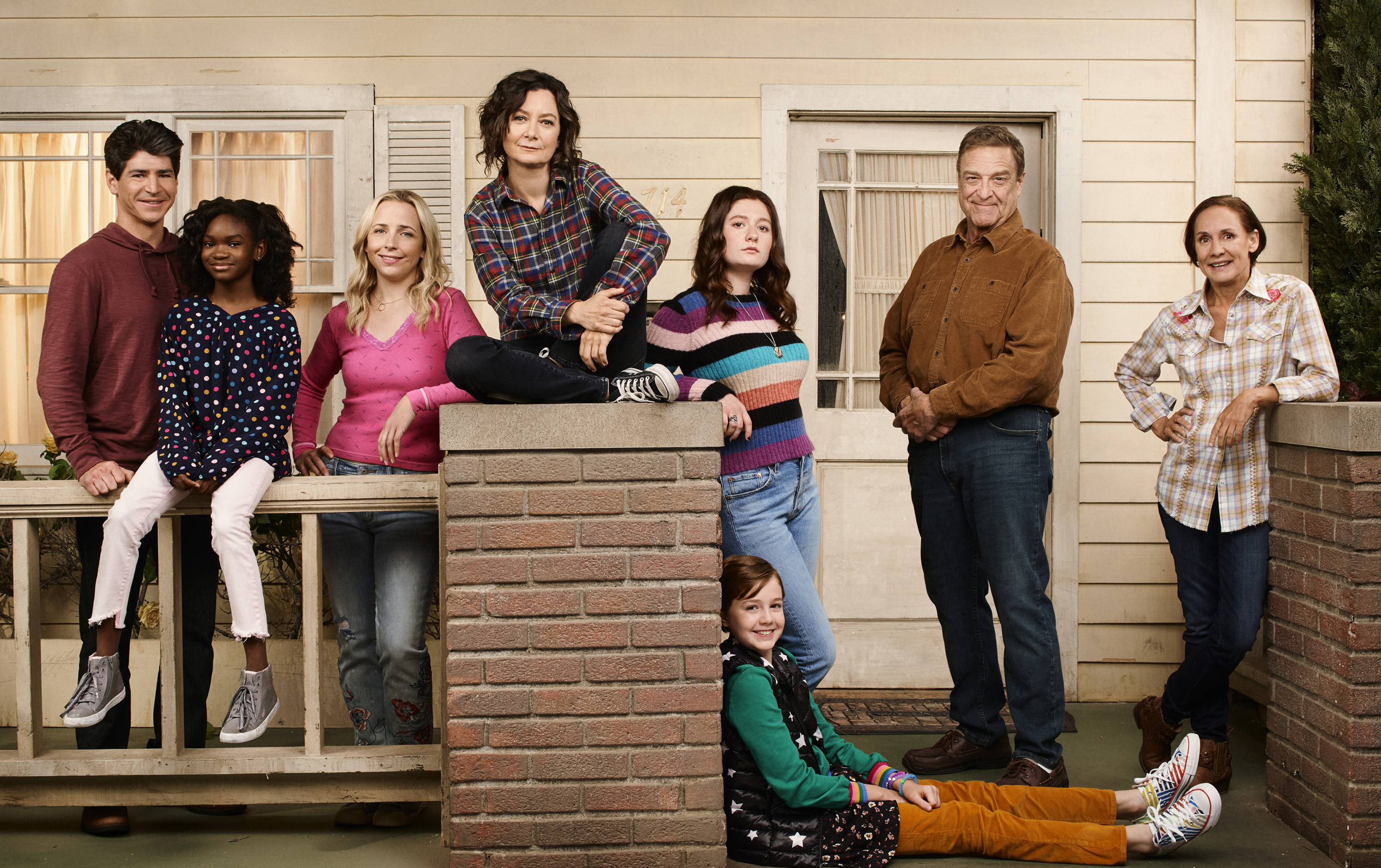 ABC is bringing back The Conners this fall with the show's riskiest live episode yet. Not only will the cast be performing live twice for the Season 4 premiere, but they will also be taking live calls from fans.
"It's a bit of a tightrope walk," showrunner Bruce Helford said to Newsweek. "The fans entered a sweepstakes to become eligible for the live call, but none of them know if they're the ones who will get the video call. And we don't know what they're going to say when we ask them a couple of questions. Live TV that's really live!"
Aside from the live episode (the second in the ABC show's history), this looks set to be a big year for the Conners. Dan (played by John Goodman) and Louise (Katey Sagal) are set to get married, while Ben (Jay R. Ferguson) and Darlene (Sara Gilbert) have plenty of emotional baggage to work through.
Here's what Helford had to say about all that and the fourth season of The Conners.
Newsweek: When and why did you decide to make the Season 4 premiere the show's second live episode?
Bruce Helford: Back in June, when we began to lay out the season, we knew there was a change in the country's mood – a feeling that we were rounding the corner and starting to feel like we could celebrate. We wanted to match that energy and also give our fans a special treat. So we decided on "live" plus the never-been-done-before-and-maybe-with-good-reason twist that we would do some "live" calls with the fans during the show on national television.
The mood is a bit different now in parts of the country than it was back in June, but we feel like everyone deserves our extra push to make a special episode that's compelling, funny and a bit of a tightrope walk.
N: What extra work goes into making a live episode as opposed to a regular one?
BH: It's enormous. Twelve cameras on the stage floor instead of four because we can't move four cameras fast enough from scene to scene; actors running like crazy during the show to change outfits and dash to their next scene; two trucks dedicated to broadcasting the show live sitting outside the stage, housing a big crew including the director, sound people, camera switchers, special tech experts from the world of live TV like sports and awards shows and, this time, more tech geniuses to make sure our live video calls connect to the lucky fans and go through to the stage and the phone being held by our actors; a live audience of over 150 people who all have to be checked for proof of vaccination, and much, much more. And I have to give a shout-out to our cast — this is incredibly hard and trying to concentrate on your acting and your timing amidst all this chaos is a huge task. And they do it brilliantly.
N: How are the east and west coast versions of the live episode going to be different?
BH: The questions we ask the fans will be different for each time zone. And we also gauge the first show (east coast) audience's reaction to the jokes – so, if a joke doesn't play well, we make the actors' lives even a little harder by doing some quick rewrites between airings.
N: What can you tease about the rest of the season?
BH: A big wedding for Dan and Louise, romance is in the air for all the Conners – and in some cases heartbreak – the Lunch Box will become a Chicago Bears' sports bar, there will be a surprise spiritual journey, Jason Alexander, Patton Oswalt, Brian Austin Green and Tabitha Brown will be joining us, along with other surprise guest stars later in the season. I mean, it's a lot. But the Conners were never a quiet bunch.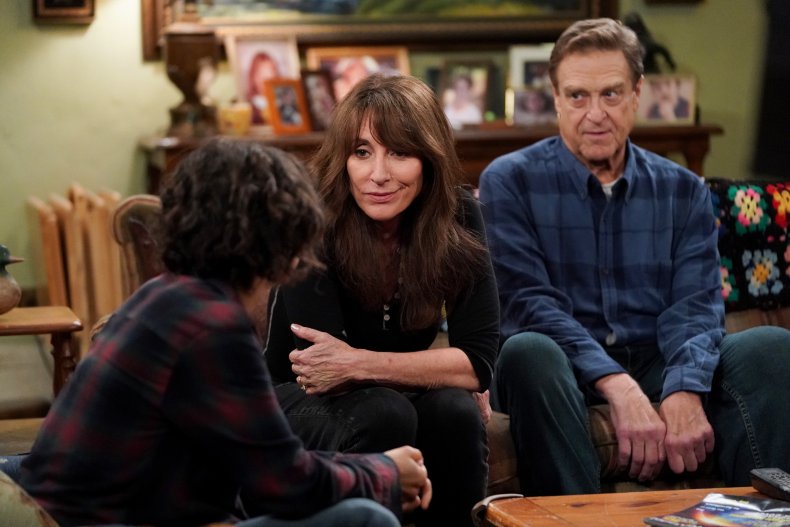 N: You've previously teased that we will be seeing more of Katey Sagal in Season 4. What does this mean for Louise and Dan's relationship going forward?
BH: The wedding is a big step for both of them — but there's fallout from that union. Now, Louise – who has only ever lived alone as an adult – is in the house full-time and her relationship with the other family members comes into clearer focus. And there's some friction. And also some bonding. Plus, when you get married later in life, there are compromises to be made to give both partners a sense that this is "their" home. That's going to prove to be a challenge for Dan, who likes things status quo.
N: What's next for Ben and Darlene?
BH: That's a good question. All I can say is Ben ain't going anywhere, and Darlene ain't going anywhere. So, together or apart, it's gonna be complicated.
When does The Conners Season 4 start?
That live episode is set to air Wednesday, September 22 at 9 p.m. ET / 8 p.m. CT. The cast and crew will then do it all again for a second live episode airing on the west coast at 9 p.m. PT.
After the premiere, the remainder of Season 4 will air Wednesdays at 9 p.m. ET / 8 p.m. CT on ABC. Episodes will be made available on Hulu the day after their first air.
Most Related Links :
todayuknews Governmental News Finance News