world-News
The 15 best TV shows by and about women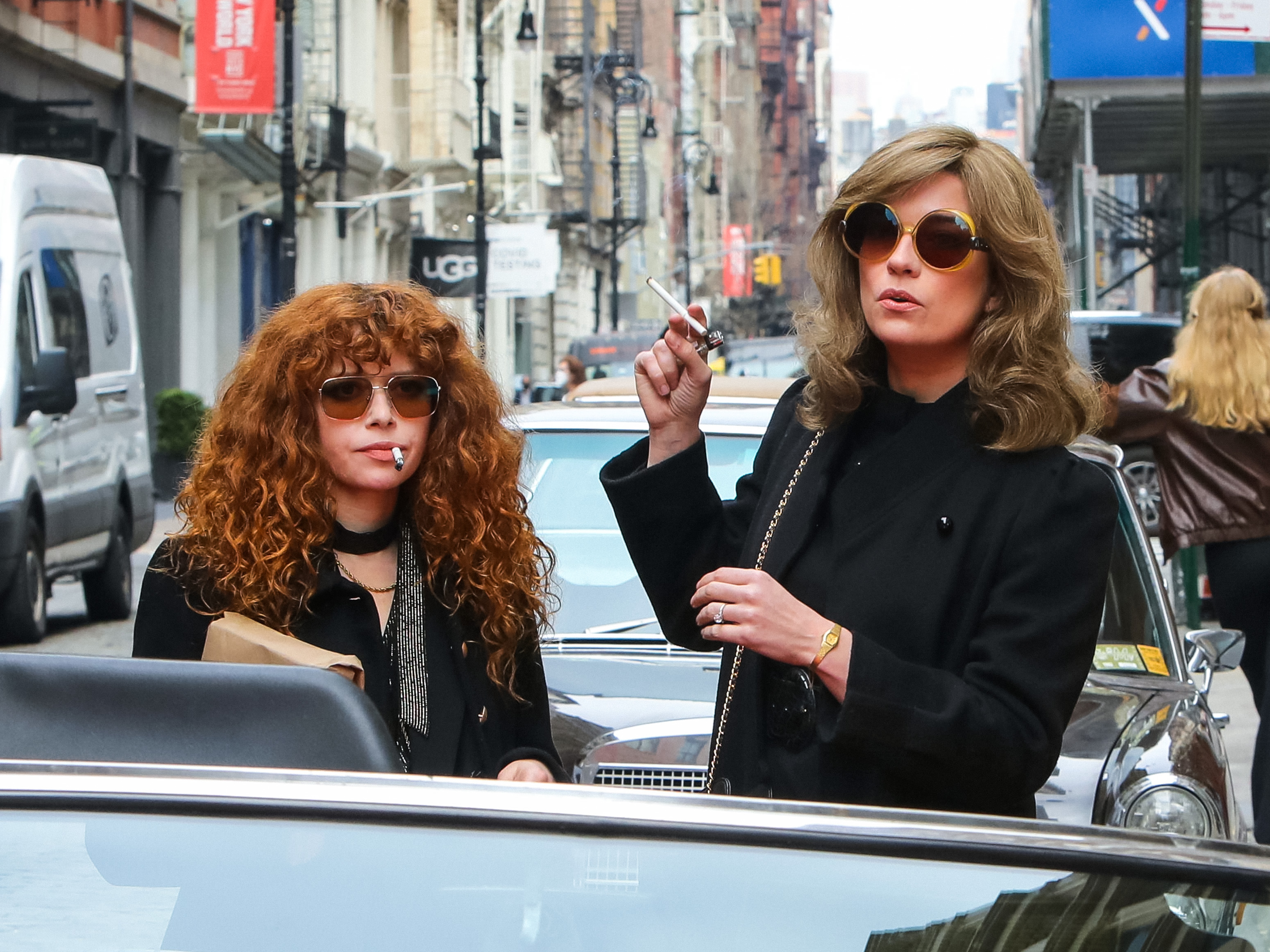 As per the age-old saying "write what you know," it makes sense that the best shows about women's stories are also created by women.
The team at Stacker wondered which shows created by women were at the top tier, so we looked at the best TV shows of all time and ranked the top 15 that were primarily about women and created (or co-created) by women. To qualify, the show had to have 15,000 votes. Shows were ranked by IMDb user rating with ties broken by votes. We then took a deep dive to learn about the shows to create a fun slideshow.
To quote Midge Maisel, a character from one of the shows on this list, "Why do women have to pretend to be something that they're not? Why do we have to pretend to be stupid when we're not stupid? Why do we have to pretend to be helpless when we're not helpless? Why do we have to pretend to be sorry when we have nothing to be sorry about? Why do we have to pretend we're not hungry when we're hungry?"
Explore this list to view 15 reasons why women need to keep raising their voices.
You may also like: 100 best 'Twilight Zone' episodes of all time
15. 'Russian Doll'
– IMDb user rating: 7.9
– Years on the air: 2019–present
This comedy-drama series tells the story of Nadia, played by Emmy-nominated actress Natasha Lyonne, who gets stuck in a time-loop in which she attends her birthday party every night and dies. Lyonne also helped write the show, along with SNL alum Amy Poehler and writer-director Leslye Headland.
14. 'Daria'
– IMDb user rating: 8.0
– Years on the air: 1997–2001
Daria is an adult animated sitcom that follows its titular character through her high school years. Co-created by writer-producer Susie Lewis, Daria is a spin off of Beavis and Butt-head, and fans are thrilled that a new Daria spin-off Jodie, starring Tracee Ellis Ross as the voice of Jodie, is upcoming from Comedy Central.
13. 'GLOW'
– IMDb user rating: 8.0
– Years on the air: 2017–2019
The Netflix show GLOW, which stands for "Gorgeous Ladies of Wrestling," takes its name and inspiration from the all-female wrestling team of the 1980s. Co-created by Carly Mensch and Liz Flahive, the feminist dramedy's fourth season was cancelled when COVID-19 shut down production.
.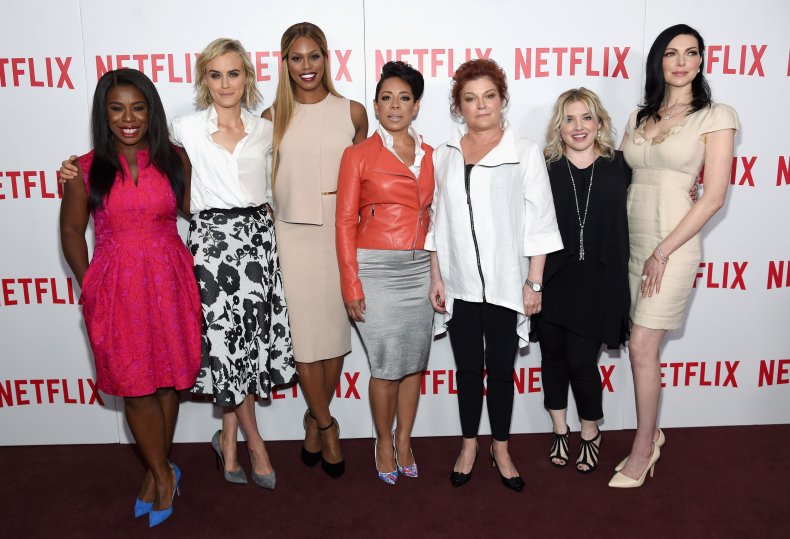 12. 'Orange Is the New Black'
– IMDb user rating: 8.0
– Years on the air: 2013–2019
Dubbed the "Most Important TV Show of the Decade" by TIME, Orange is the New Black was based on a book from Piper Kerman by the same name. The show, created by writer-producer Jenji Kohan, follows pretty, rich, and white Piper Chapman as she navigates the world of women's prison.
11. 'Gilmore Girls'
– IMDb user rating: 8.1
– Years on the air: 2000–2007
Writer-producer Amy Sherman-Palladino created this classic multigenerational comedy-drama about a fast-talking mother and daughter duo who live in the fictionalized town of Stars Hollow, Connecticut. In 2016, the story continued with the mini-series Gilmore Girls: A Year in the Life, and many fans are hopeful for a second season.
You may also like: 100 Best Comedy Films of All Time, According to Critics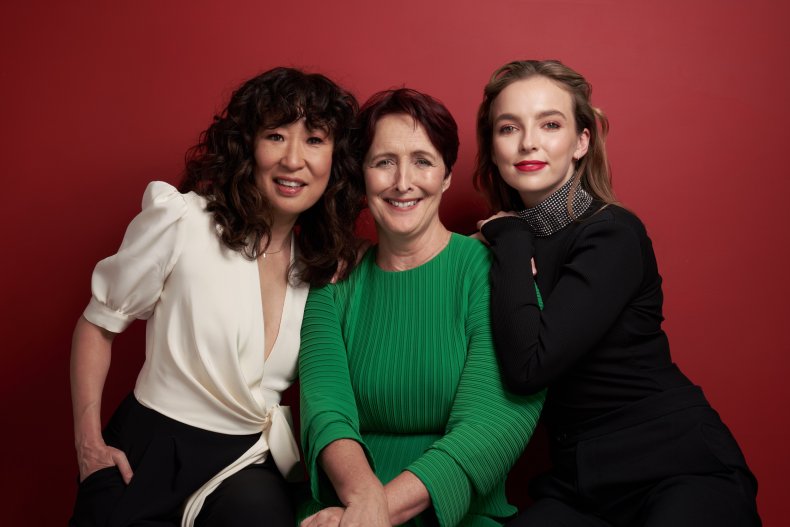 10. 'Killing Eve'
– IMDb user rating: 8.2
– Years on the air: 2018–present
While the upcoming fourth season of Killing Eve will be the show's final, there is already talk of a spin-off series. The show stars Sandra Oh, Fiona Shaw, and Jodie Comer, and is based on Luke Jenning's Villanelle novels.
9. '30 Rock'
– IMDb user rating: 8.2
– Years on the air: 2006–2013
Wracking up 103 Emmy Award nominations and 16 wins, 30 Rock kept fans laughing for its run from 2006-2013. Co-creator and star Tina Fey based the satirical sitcom on her experiences writing for Saturday Night Live.
8. 'Grace and Frankie'
– IMDb user rating: 8.3
– Years on the air: 2015–present
Fueled by the uncanny chemistry of stars Lily Tomlin and Jane Fonda, Grace and Frankie is the longest running original Netflix TV show. The comedy's seventh and final season is currently in production after a delay due to COVID-19.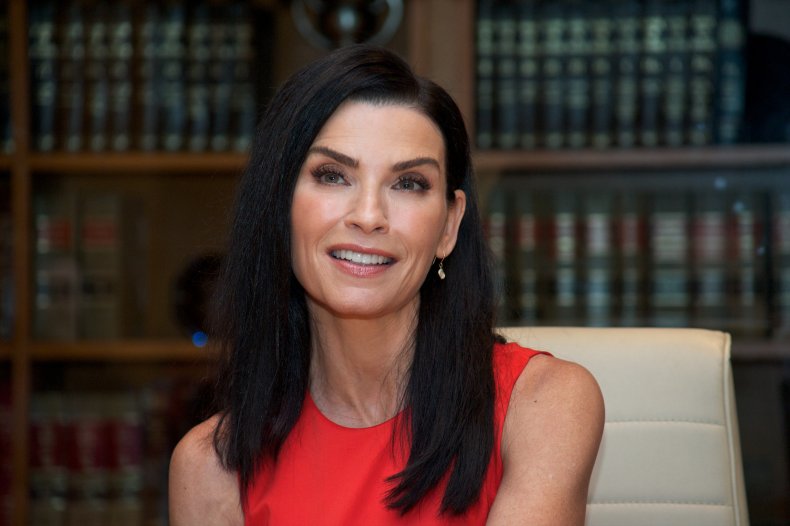 7. 'The Good Wife'
– IMDb user rating: 8.3
– Years on the air: 2009–2016
Beginning with a sex scandal involving her high-profile politico husband, The Good Wife follows Alicia Florrick (played by Julianna Margulies) as she navigates the challenges of returning to the workforce as a litigator after a 13 year hiatus. The sequel and spinoff The Good Fight was released in 2017, and its fifth season is set to be released in June 2021.
6. 'Call the Midwife'
– IMDb user rating: 8.4
– Years on the air: 2012–present
The BBC drama Call the Midwife tells the story of Jennifer Worth, who worked as a midwife at an Anglican nursing order in the 1950s. Screenwriter Heidi Thomas is the creator and executive producer of the show, and is married to one of its stars, Stephen McGann.
You may also like: The 100 Best Movies From the Last Century
5. 'Derry Girls'
– IMDb user rating: 8.4
– Years on the air: 2018–present
Inspired by her own background, writer Lisa McGee created this coming-of-age comedy, set in Northern Ireland in the1990s during a violent era known as The Troubles. Despite the chaotic and grim background, Derry Girls is known for its witty, dark, laugh-out-loud humor.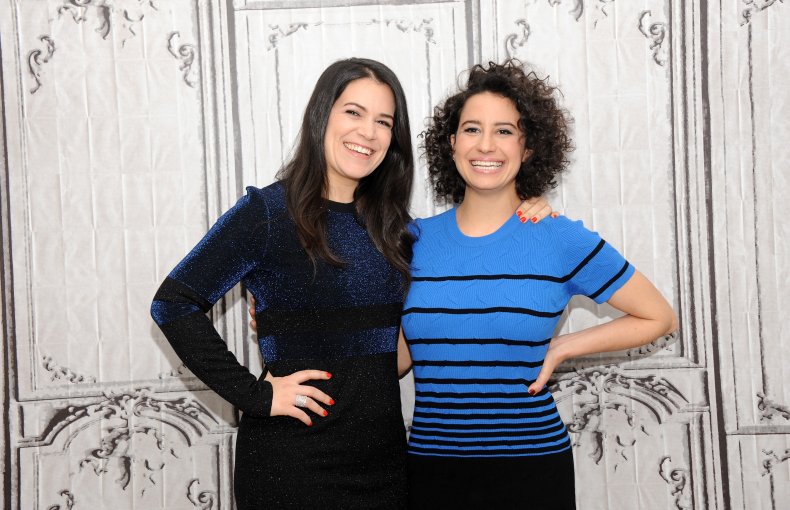 4. 'Broad City'
– IMDb user rating: 8.4
– Years on the air: 2014–2019
Getting its original start as a series of Web sketches, "Broad City" features Abbi Jacobson and Ilana Glazer, two 20-something best friends adventuring around New York. The Comedy Central series was launched in 2014 after Amy Poehler joined the team as an executive producer.
3. 'Anne with an E'
– IMDb user rating: 8.7
– Years on the air: 2017–2019
Adapted from the coming-of-age Canadian novel Anne of Green Gables, Anne with an E follows orphan Anne Shirley, played by breakout star Amybeth McNulty. Producer Miranda de Pencier and creator Moira Walley-Beckett aimed to give the classic tale a unique and current feel. Fans were devastated to hear that the show would not return for a fourth season.
2. 'The Marvelous Mrs. Maisel'
– IMDb user rating: 8.7
– Years on the air: 2017–present
Creator Amy Sherman-Palladino holds another spot on our list for the hit series The Marvelous Mrs. Maisel. She drew inspiration from both her childhood growing up with her stand-up comedian father, as well as trailblazing female comics like Joan Rivers. In just three seasons, the show has earned 54 Emmy Award nominations and 20 wins.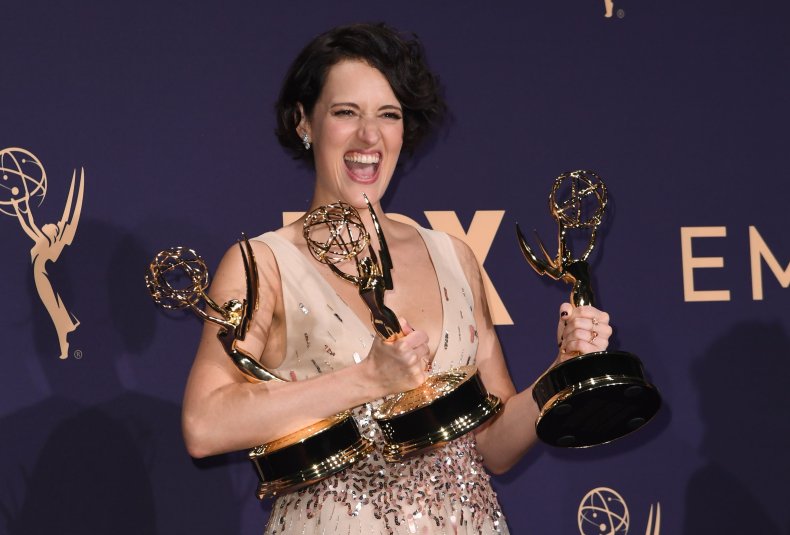 1. 'Fleabag'
– IMDb user rating: 8.7
– Years on the air: 2016–2019
Brainchild of creative genius Phoebe Waller-Bridge, "Fleabag" took the world by storm with its vast emotional range from hilarious to devastating and its surprising fourth wall breaks. Waller-Bridge first created Fleabag as a one-woman play for the Edinburgh Festival.
You may also like: 102 Years of Milestones in Women's History
Most Related Links :
todayuknews Governmental News Finance News