world-News
Sloth bear that was forced to dance on streets rescued in India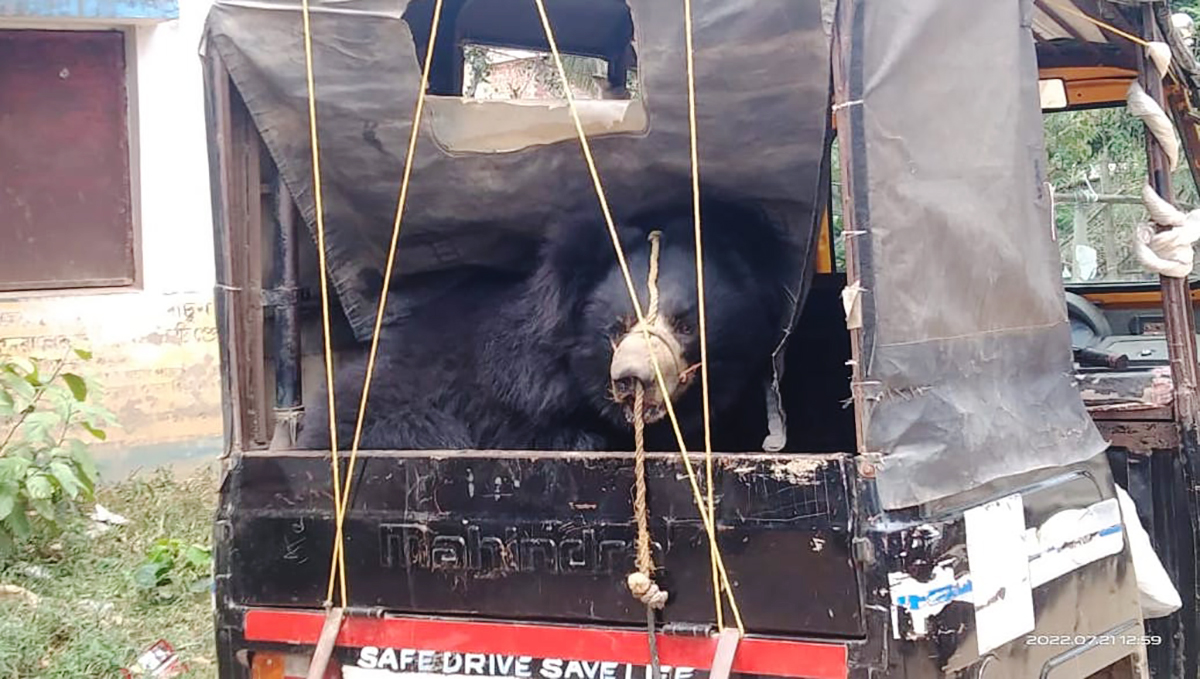 A sloth bear that had been smuggled and forced to dance on the streets of India has been rescued.
The animal was seized from alleged smugglers in West Bengal, India, who had been using the bear for street performances, animal rescue organization Wildlife SOS said in a press release.
The Forest Department found the bear's teeth smashed in with metal rods, requiring urgent medical treatment.
The bear's muzzle had also been pierced in order to run a rope through it. Wildlife SOS said this was so the smugglers could train the bear for performances.
Wounds from the ropes were "severe and untreated," the organization said.
Three people were arrested and charged with breaches of the Wildlife Protection Act 1972. The smugglers had been in the Malda district, near an area on the Indo-Nepal border at the time of the seizure.
After being rescued, the bear was taken to the West Bengal Bear Rescue Center
at Purulia run by Wildlife SOS and the Forest Department for care and medical treatment. He has affectionately been named Baloo, after The Jungle Book character.
According to Geeta Seshamani, co-founder and secretary at Wildlife SOS, this bear may not ever be able to return to the wild due to its "extensive wounds."
A Wildlife SOS spokesperson told Newsweek that Baloo is "slowly settling in and is currently under a 90-day mandated quarantine."
"Due to his wounds (both physical and psychological) as well as human imprinting, chances of Baloo returning to the wild are bleak, and he will require long-term care at our center," the spokesperson said.
It is estimated that there are fewer than 20,000 sloth bears remaining in India.
Sloth bears are a protected species under the Wildlife Protection Act, however, they are still poached and used for street performances. Dancing bears are an ancient tradition that used to be commonplace across countries including India, Albania, Bulgaria, Turkey and Pakistan. It was outlawed by the Indian government in 1972, but the practice continues in some areas.
Dancing bears are usually tethered to a rope and forced to stand on their hind legs, and wave their paws. The bears are usually taken from the wild as cubs, so that they are raised as dancing bears.
According to Wildlife SOS, dancing bears usually endure a "lifetime of torture and suffering."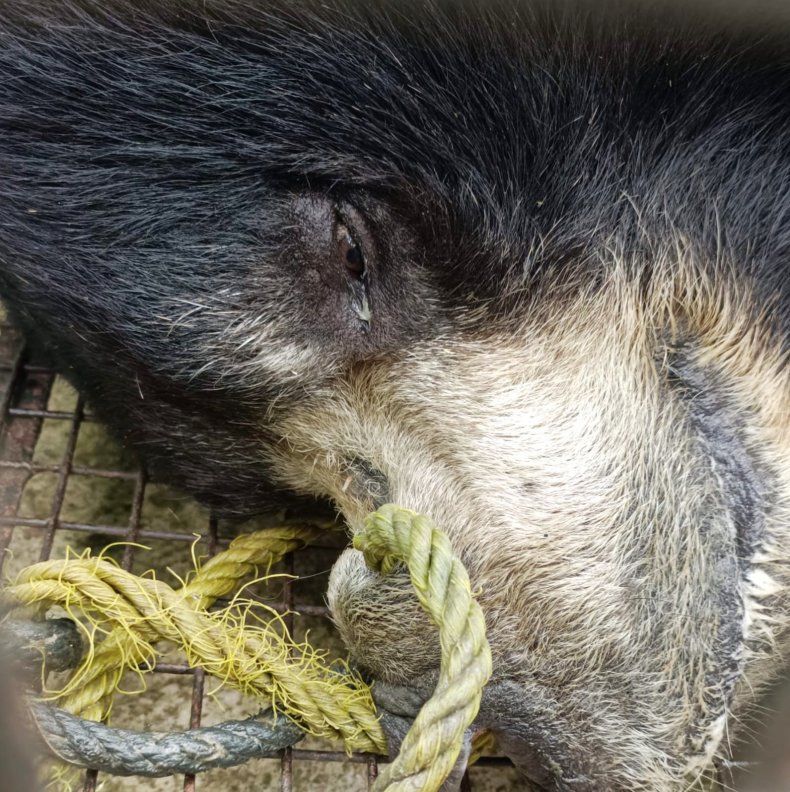 In 2009, Wildlife SOS and the Indian Government rehabilitated over 620 dancing bears at sanctuaries across the country.
"While we hope to never revisit the horrors of the dancing bear practice in India, wildlife poachers and traffickers continue to take advantage of the semi-porous borders between Nepal and India to smuggle wild animals and contraband across international borders and conceal themselves in remote areas," Kartick Satyanarayan, co-founder and CEO, of Wildlife SOS said in a press release. "Like any other crime, the Forest Department and Police are taking stringent measures to curb this."
Most Related Links :
todayuknews Governmental News Finance News