world-News
Seattle police, firefighters fired over vaccine mandate turn in their boots in protest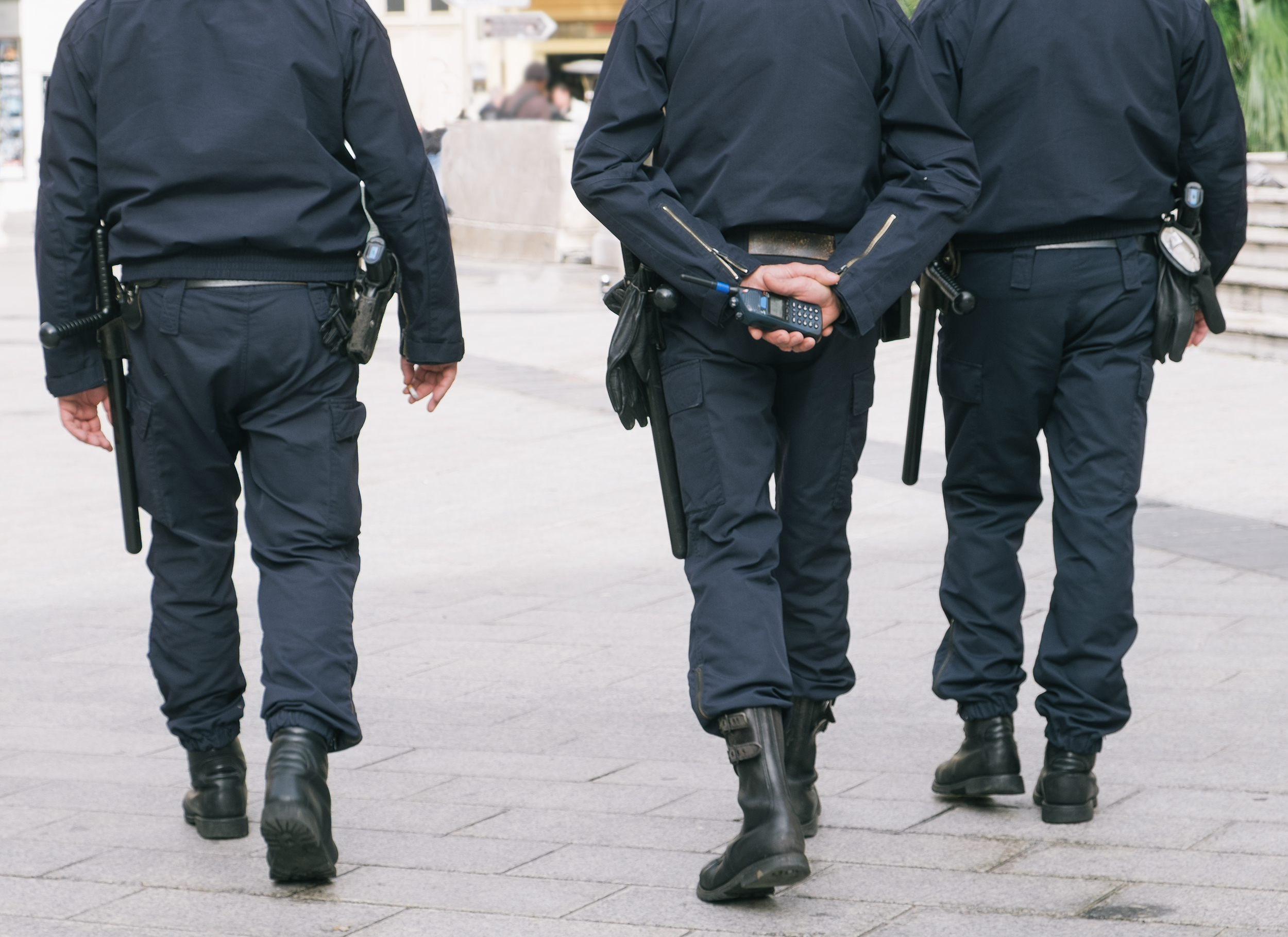 Seattle police officers and firefighters who lost their jobs for not complying with the city's COVID-19 vaccine mandate have turned in their boots in protest.
Video posted on social media showed dozens of people walking up the steps of Seattle City Hall, some seen carrying their boots in their hands and at least one person brandishing a sign.
A picture posted by Katie Daviscourt, a journalist for conservative news site The Post Millenniel, showed multiple pairs of boots left on steps, along with a Seattle police uniform.
All Seattle city employees had to be vaccinated against COVID-19 by 11.59 p.m. Monday under an August order by Mayor Jenny Durkan.
Over 350 police officers had not submitted proof of vaccination in early October, raising concerns about a shortage of police officers when the deadline arrived.
But city officials say the vast majority of police officers were now vaccinated. The police department is 92 percent vaccinated, the mayor's office said Tuesday, while the fire department is 93 percent vaccinated.
But Mike Solan, the president of the Seattle Police Officers Guild, has claimed the city's figures may not be accurate.
"Though we've heard and seen the city's media blitz on the current vaccine verification numbers, SPOG has asked the city for clarification on these numbers as we believe that the city is not being fully transparent," Solan said in a statement on Monday.
Solan added that the vaccine mandate could worsen staffing shortages and threaten public safety, noting that the city's department lost close to 350 officers over the past 18 months.
"Trading the COVID-19 public health crisis for a looming public safety staffing crisis is gross mismanagement," Solan added. "SPOG believes that this isn't about whether or not you're vaccinated, it is strictly about saving jobs and continuing to provide public safety to the City of Seattle."
At a news conference on Monday, Durkan said public safety would remain a priority. "If someone calls 911, there will not be significant impacts on response," Durkan said.
Durkan's office said over 94 percent of about 11,000 city employees were vaccinated as of Tuesday, and just 97 employees have declined to submit proof of vaccination or seek an exemption.
"In the coming days, departments will continue to review exemption requests, and over the coming weeks, engage in an interactive process with individual employees to determine whether a permanent or temporary reasonable accommodation is available," the mayor's office said in a news release.
"During the separation process, if an employee commits to becoming fully vaccinated, the City may offer a last chance to get vaccinated, depending on the circumstances."
Newsweek has reached out to the Seattle Police Department, Seattle Fire Department Mayor Jenny Durkan's office for comment.
Most Related Links :
todayuknews Governmental News Finance News