world-News
Schumer says vote on $1Tn infrastructure bill could come within days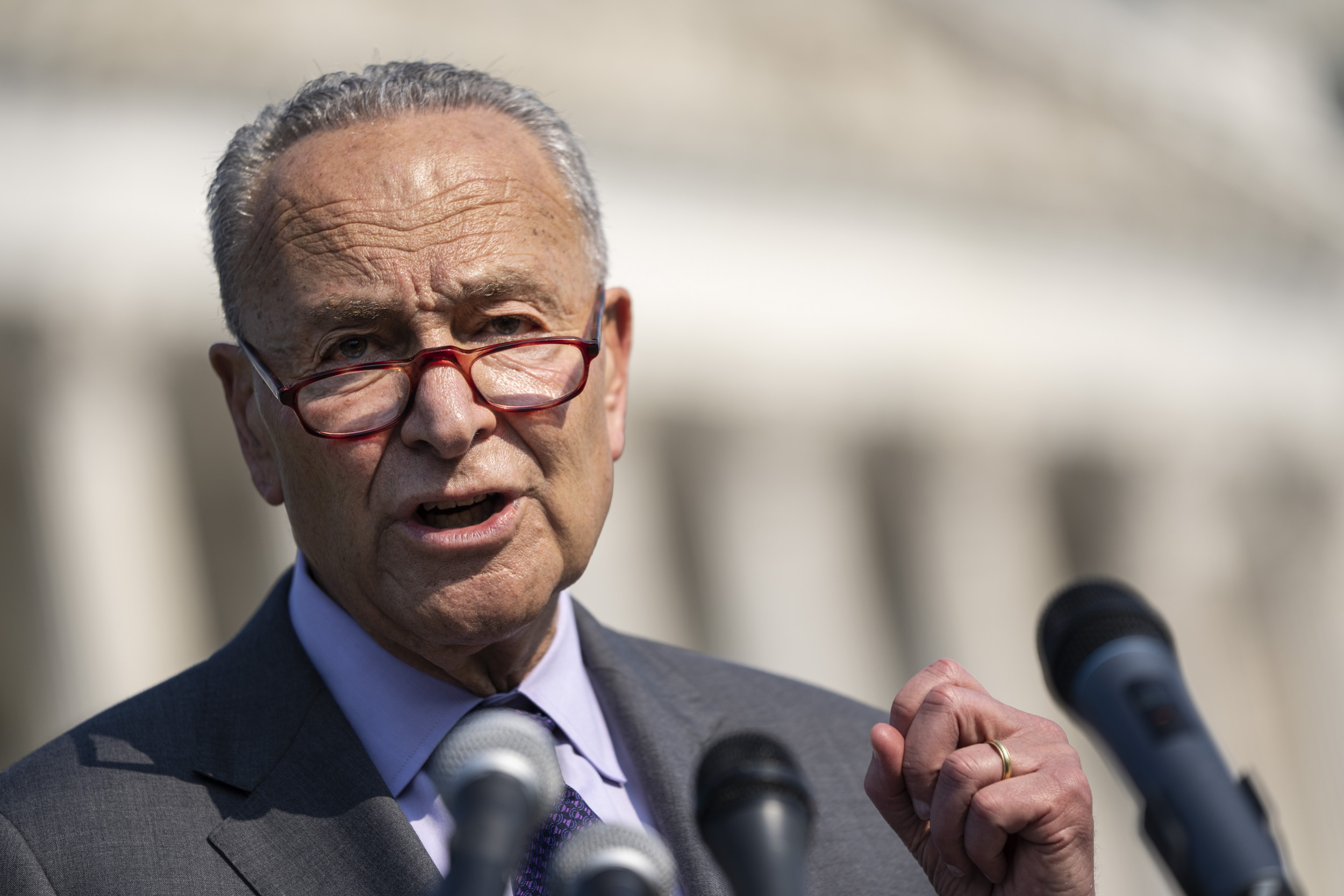 Senate Majority Leader Chuck Schumer said Sunday afternoon that the text of a $1 trillion bipartisan infrastructure bill would be released "imminently" and that a vote on the measure could take place "in a matter of days."
Senators have been working over the weekend to finalize the text of the legislation, as they plan on passing it ahead of an August recess.
The $1 trillion plan that's key to President Joe Biden's agenda includes new spending on bridges, roads, broadband rail and water infrastructure.
On Sunday Morning, Sen. Susan Collins, a Maine Republican, said the bipartisan group of lawmakers negotiating the bill were "just about finished."
"We've been finishing up the spending provisions, the appropriations provisions and marrying them to the bill, and we really are just about finished," Collins told CNN.
Senate negotiators have been close to finalizing the infrastructure bill for days.
On Friday, Sen. Krysten Sinema, of Arizona, the lead Democratic negotiator on the bipartisan infrastructure bill, Sen. Rob Portman, of Ohio, the lead Republican negotiator, said they hoped to make the text of the bill public that day.
"When legislative text is finalized that reflects the product of our group, we will make it public together consistent with the bipartisan way we've worked for the last four months," the senators said in a joint statement.
Senate Democrats also plan on bringing forward a second, $3.5 trillion bill that is expected to include new spending on and environmental programs, health care and several other initiatives.
Progressive lawmakers say that bipartisan bill doesn't go far enough to address climate change, and boost spending on social programs.
Republicans have strongly opposed the $3.5 trillion Democrat-only infrastructure package. Democrats plan on attempting to pass the second bill through the budget reconciliation process, which could allow them to advance the measure without GOP support.
"Rebuilding our crumbling infrastructure is important. Addressing the long-neglected needs of working families is even more important. And we MUST address the existential threat of climate change. There can be no infrastructure bill without a reconciliation bill," Sen. Bernie Sanders, a progressive Vermont independent, and the chair of the Senate Budget Committee, tweeted on Sunday.
Schumer said Sunday that "after the bipartisan infrastructure legislation passes" he will "immediately move to the other track" and take up the $3.5 trillion package.
"Both tracks are very much needed by the American people, and we must accomplish both," Schumer said Sunday afternoon, according to Politico.
Newsweek reached out to Sinema, Portman, and Schumer for further comment. This story will be updated with any response.
Most Related Links :
todayuknews Governmental News Finance News