world-News
Nightclub manager dies of COVID-19 after mocking vaccinated people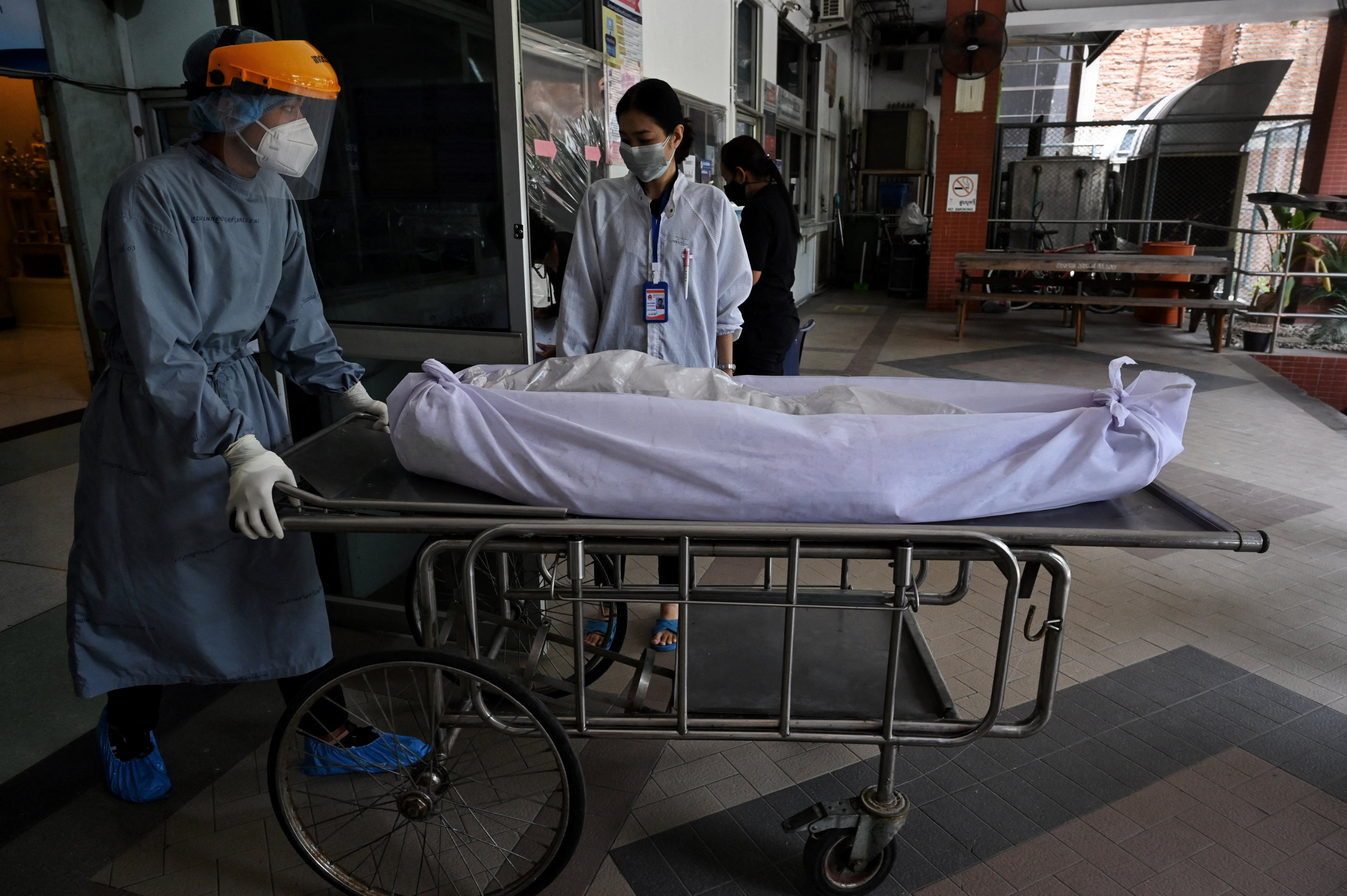 A nightclub owner has died of COVID-19 after mocking vaccinated people.
David Parker worked as the manager of Club Louis—a nightclub in North Yorkshire, England—for over a decade. An opponent of the COVID-19 vaccine, he died from the disease while inside of the Darlington Memorial Hospital on Monday.
Parker was 56 and had no known underlying conditions, Sky News reported.
His Facebook posts called the vaccine "experimental" and expressed worry about its possible long-term effects. One post supported anti-lockdown protests as "brilliant."
Another post included a meme mocking people who post pictures of their vaccine cards. The meme included a photo of a man wearing a tinfoil hat. The text overlaid on the picture read: "When you realise your tin foil hat has less aluminium than a vaccine". There is no proof that any of the available COVID vaccines contain aluminum.
"I feel the need to post information on here for people that aren't receiving another side to the study due to the media not being impartial," Parker explained in one of his Facebook posts.
Steve Wignall, a friend and co-worker of Parker's, said that the deceased man's distrust of the vaccine stemmed from a "distrust of the elite." Though Wignall and others tried to convince Parker otherwise, Wignall told the Evening Standard, "We couldn't change his mind."
"His family are devastated," Wignall added. "They were very close and loved each other dearly. But despite their terrible loss they would like it to be known that they're encouraging everyone to please get vaccinated because they don't want others to suffer as they are now."
In a comment on one of Parker's Facebook posts doubting the vaccine, a woman named Kelly Wreglesworth wrote, "RIP Uncle David, if you'd had the vaccine it could have saved you."
Stories of anti-vaccination advocates who later die of COVID-19 have become increasingly common as the much-more-virulent Delta variant has increased hospitalizations and deaths around the world.
People adverse to receiving the vaccine often fear negative health effects, feel suspiciously of medical authorities or haven't had their concerns addressed by the information available on the websites of the World Health Organization (WHO) or Centers for Disease Control and Prevention (CDC), according to Heidi Larson, director of the Vaccine Confidence Project at the London School of Hygiene and Tropical Medicine.
Larson told Nature.com that the pro-vaccine community must do a better job of reaching out to anti-vaccination communities to be "responsive to the narratives that are out there among the undecided."
She believes anti-vaccination advocates use personalized, emotive messages that appeal to people's empathy ("Do you love your children?") rather than fear ("Vaccines will kill you."). The pro-vaccination movement must do the same, using videos and first-person testimonies that appeal to emotions rather than just share medical facts.
"We need to get better at storytelling," said Noel Brewer, a behavioral scientist at the University of North Carolina, Chapel Hill told Nature. "We need to carry positive stories and also negative stories about the harms of not vaccinating."
Newsweek contacted Club Louis for comment.
Most Related Links :
todayuknews Governmental News Finance News