world-News
"Model Marine" Nicole Gee posted "I love my job" days before Kabul airport blast killed her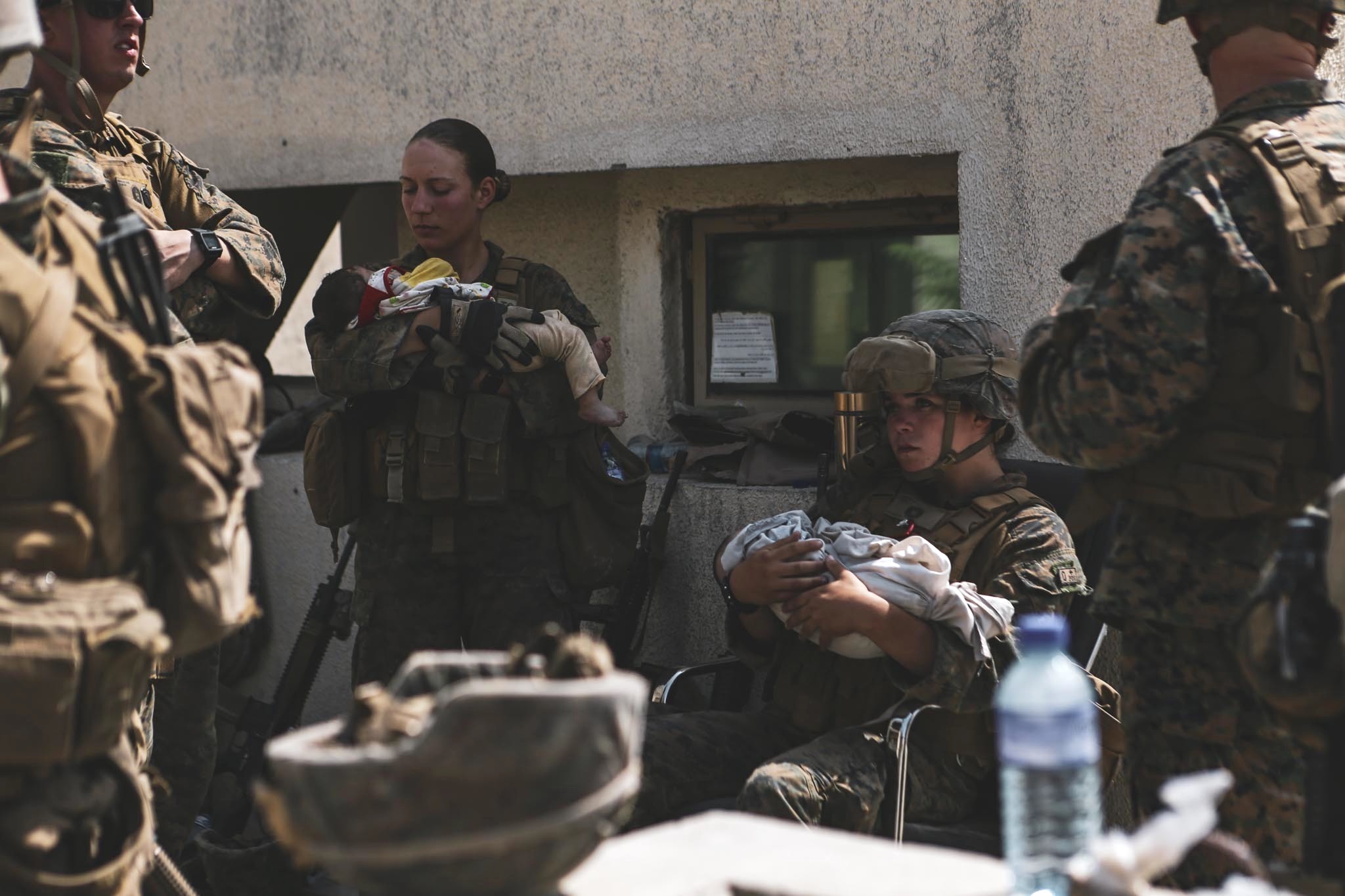 Marine Sergeant Nicole Gee, who was among the 13 U.S. service members killed in ISIS-K attacks in Kabul this past week, posted a photo of herself in uniform while holding a baby in Afghanistan with the caption, "I love my job," just days before her death.
More than 170 people were killed and hundreds were wounded in the suicide bombing targeting Kabul's international airport on Thursday. Gee and 12 other U.S. service members were among those who died in the attack, which was claimed by the militant extremist group ISIS-K.
A week ago, Gee, 23, had posted a photo of herself holding an infant in Kabul amid the rapid evacuation of Americans, allies and Afghan refugees in the wake of the Taliban's swift takeover of the country. She wrote, "I love my job" under the image on Instagram.
In another image posted just days before her tragic death, Gee can be seen standing near a line of evacuees boarding a military aircraft to depart Afghanistan. "Escorting evacuees onto the bird," she wrote, including a gray heart emoji.
On August 20, the Department of Defense included the photo of Gee holding an infant in a series of images posted to Twitter. With the post, the Pentagon account wrote, "U.S. military service members comfort infants at Hamid Karzai International Airport in Kabul, Afghanistan. #HKIA."
Gee hailed from Roseville, California, and served as a maintenance technician with the 24th Marine Expeditionary Unit, reported Stars and Stripes. She had been described by colleagues as a "model marine," according to the military publication, and reportedly had perfect fitness scores.
Stars and Stripes reported that a friend wrote on Facebook that Gee's "last breath was taken doing what she loved—helping people—at HKIA in Afghanistan."
The attack by ISIS-K—which is opposed to the U.S. and the Taliban—came amid the chaos of the U.S. military's rapid evacuation of Americans, allies and Afghan refugees from Afghanistan in the wake of the Taliban's swift takeover of the country. The Taliban takeover came two weeks ahead of President Joe Biden's August 31 deadline for a full withdrawal of U.S. forces from Afghanistan.
When reached for comment by Newsweek on Saturday, a spokesperson for the Pentagon said that the military is "not confirming any names" of those killed in the ISIS-K attack at this time.
"This didn't need to happen," a U.S. military official told Reuters. "They didn't need to die."
Following the attack, Biden vowed revenge against ISIS-K. "We will hunt you down and make you pay," the president threatened.
On Friday, the U.S. military conducted airstrikes in Afghanistan targeting the planners of the ISIS-K attack.
"U.S. military forces conducted an over-the-horizon counterterrorism operation today against an ISIS-K planner. The unmanned airstrike occurred in the Nangarhar Province of Afghanistan," U.S. Central Command spokesperson Captain Bill Urban said in a statement.
"Initial indications are that we killed the target. We know of no civilian casualties," Urban added.
Most Related Links :
todayuknews Governmental News Finance News