world-News
Matt Gaetz defends Progressive Caucus Chair Jayapal amid rumors she mistreats staff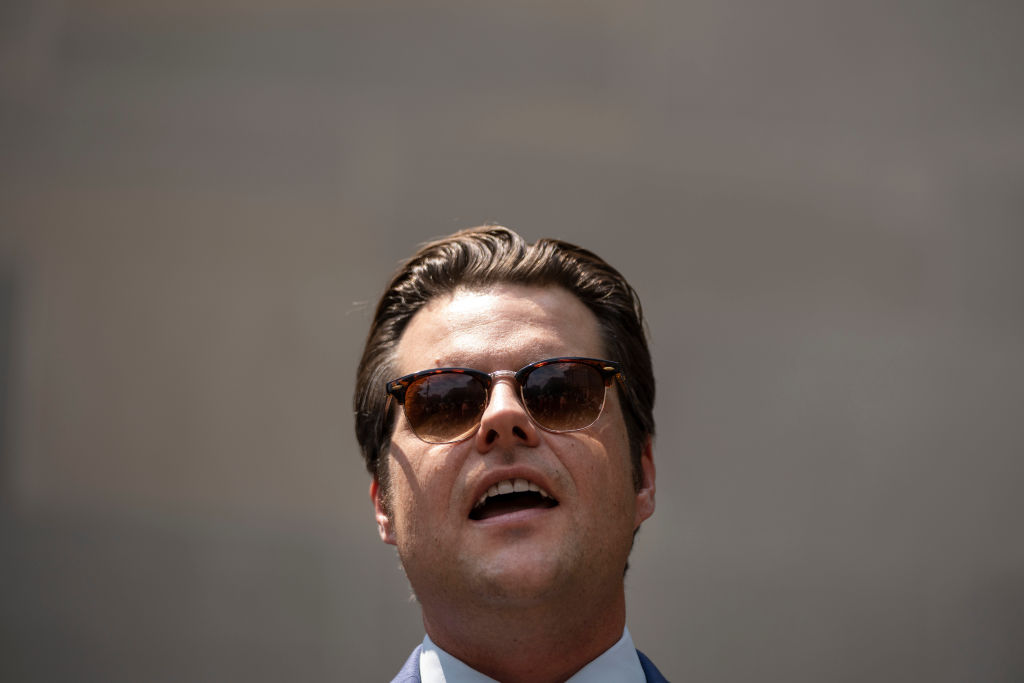 Representative Matt Gaetz, a Florida Republican, came out in defense of Congressional Progressive Caucus Chair Representative Pramila Jayapal, a Washington Democrat, after a BuzzFeed story reported multiple former staff members complained of mistreatment and a bad workplace environment.
As one of the most prominent progressive Democrats in Congress, Jayapal is seen as a champion for labor rights and improving working conditions nationwide. Fourteen former staffers spoke with BuzzFeed for an article published Monday, alleging that the congresswoman's office didn't hold itself to the same standards Jayapal fought for as a lawmaker. Gaetz, a staunch supporter of former President Donald Trump, dismissed the criticism and defended his progressive colleague in a Wednesday Twitter post.
"A woman of color in power has high standards for staff, works them hard, and yells at them when they screw up. Would this smear be written about a man?" the GOP lawmaker asked.
"I've served w @RepJayapal 5yrs on Judiciary. I can personally attest she treats coworkers she doesn't even like with respect," Gaetz added.
Jayapal's office responded in a similar way to the criticism laid out in the article.
"Women of color are often unjustly targeted, regularly held to higher standards than their male colleagues, and always put under a sexist microscope," the congresswoman's Chief of Staff Lilah Pomerance said in a statement to BuzzFeed. Pomerance added that the claims of mistreatment were "cherry-picked" and included "ugly stereotypes."
Jayapal was first elected to Congress in 2017. During her tenure in Washington, Jayapal has championed labor rights, a $15 per hour minimum wage and additional unemployment benefits during the COVID-19 pandemic, among a wide range of other progressive policies. She became the chair of the Congressional Progressive Caucus in late 2020, following the November election.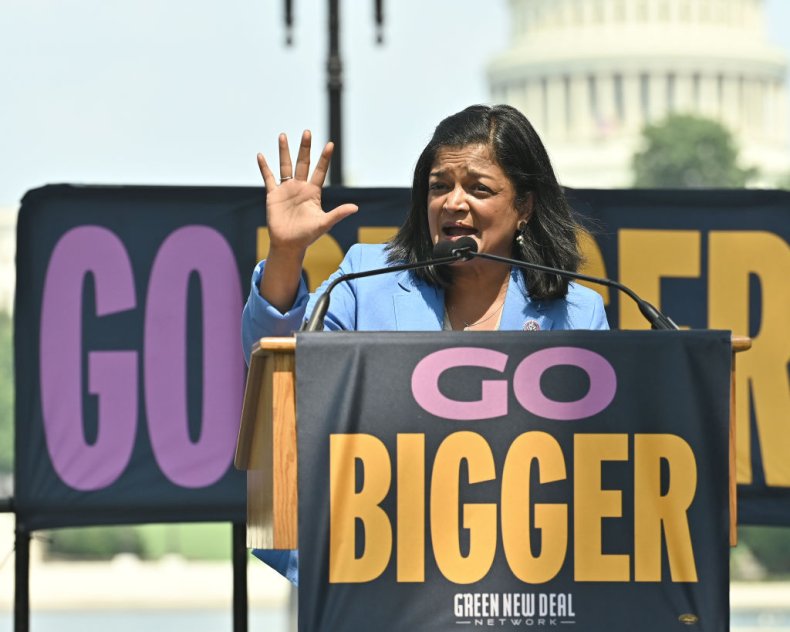 Despite being at the polar opposite of the political spectrum, Gaetz has previously defended other progressive Democratic colleagues. In July 2020, The Hill reported that Representative Ted Yoho, a Florida Republican, called Representative Alexandria Ocasio-Cortez, a New York Democrat, a "f***ing b****" during a confrontation as they passed each other in the halls of Congress. A Yoho spokesperson denied the reporting, but Ocasio-Cortez confirmed it.
Gaetz defended Ocasio-Cortez in a tweet at the time. "I can confirm that AOC gets along w many of her Republican colleagues on a range of things that don't have anything to do w legislation or politics," he wrote at the time. "She is not a bitch."
Newsweek reached out to Jayapal's office for further comment but did not immediately receive a response.
Most Related Links :
todayuknews Governmental News Finance News