world-News
Matron of honor threatens to object at sister's wedding if she can't breastfeed at altar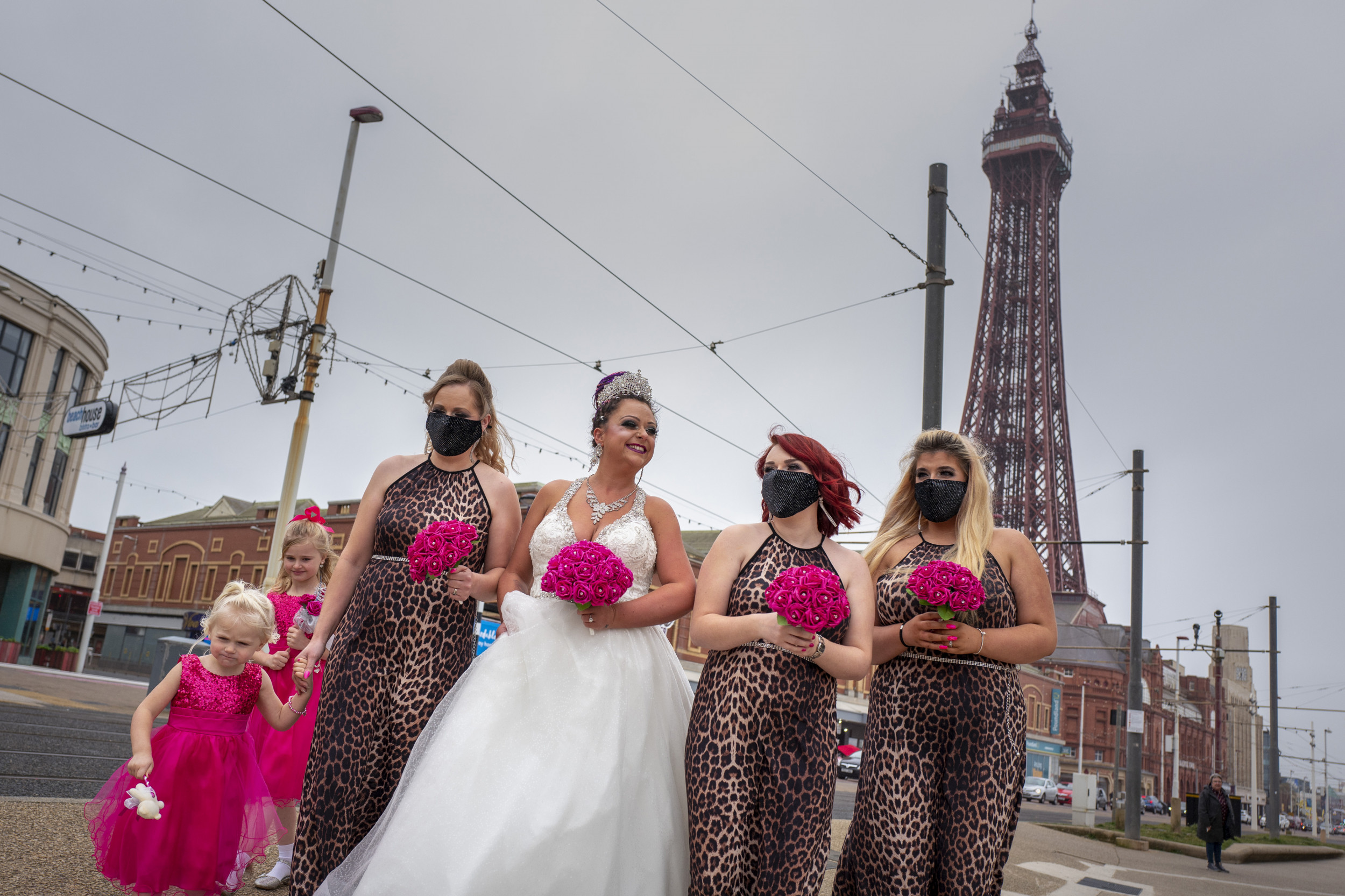 In the latest installment of crazy wedding stories trending online, a bride has made the shocking claim that her sister, acting as the matron of honor, has announced that unless she is permitted to breastfeed at the altar during the ceremony, she and her other children will object to the marriage.
The anonymous bride-to-be shared her wild story to Reddit's popular r/AmITheA*****e forum, a page dedicated to sharing personal drama and getting peer feedback on whether or not the situation was handled well. Under the username u/Pasta_on_my_laptop, the 21-year-old bride explained how her sister was stressing her out about her big day.
The Redditor is planning to say "I do" at the end of July, just weeks after her sister gives birth to her fourth child. Although the bride is eager to meet the bundle of joy, her sister has given her reservations about including her in the bridal party as the matron of honor.
"[My sister] has repeatedly told me that she is going to hold her new baby as she walks down the aisle, regardless of my thoughts," the woman wrote, noting that her brother-in-law will be seated in the audience during the wedding. "She plans to hold her baby during the ceremony and even feed him if she needs to."
The bride noted that she is not planning "a long Catholic wedding ceremony" and does not want the added stress of her sister breastfeeding her newborn while she says her vows.
"I told her she should feel welcome to have her new little baby with her during the day while we are getting ready, but when it comes to walking down the aisle, I would not like her to be holding the baby. The baby could cry, poop, need to eat, etc.," the Redditor explained.
Her sister has allegedly not been receptive to her requests. "She has insisted that she will be holding her baby during the wedding—otherwise she will not be in the wedding," the bride claimed.
The bride even alleged that her sister has made other off-color comments about the upcoming nuptials and how she plans to "ruin" the big day.
"In addition to the baby-holding dilemma, she has jokingly told me that she will call me a bad aunt in her wedding speech," she claimed. "Or she will get her other kids to 'object' in the middle of my wedding. I think she is trying to be funny, but all of these comments are frustrating and hurting my feelings."
The story, which has been upvoted more than 6,400 times since it was posted, shocked readers who quickly defended the bride and felt her matron of honor was being unreasonable.
"It sounds like she's dead set on whipping her boob out in front of everyone and then admonishing anyone who gets offended because she absolutely HAS to nourish her child in the middle of her sister's vows while all her friends and family are watching. She 100 [percent] wants to make this event all about her and her baby," one reader said.
"Drop her from the wedding party, but don't disinvite her. It can be hard for new moms to be separated from babies and if the baby starts to cry she could have letdown (when your milk decides to start flowing on its own) which can be uncomfortable. Tell her that it sounds like she may have her hands full, but you'll honor her in other ways," another Redditor kindly suggested.
Others feared that given their latest disagreement the sister may make good on her threats to ruin the ceremony with her comments and actions.
"You should probably remove her from the wedding party if not the whole wedding because it sounds like she plans to make your day about her in one way or another," one wrote. "Depending on the officiant, they may have to force the wedding to stop and take place another day. I absolutely would not f**k around with having anyone who threatens, even as an obvious joke, to object at a wedding," another warned.
One particularly cautious reader even recommended the bride get legally married beforehand to both avoid a ceremony objection and get the paperwork out of the way before the wedding.
Newsweek was unable to independently verify the claims made on the Reddit forum.
In other wedding nightmare news, one conflicted Redditor shared her wedding season woes to the platform after the bride told her to leave her husband at home because he was "too short" to come to the wedding. Another woman claimed to have been kicked out of a bridal party for not allowing her sister to honeymoon at her house.
Most Related Links :
todayuknews Governmental News Finance News