world-News
Man's prank quitting job backfires in viral video: "Can I reapply?"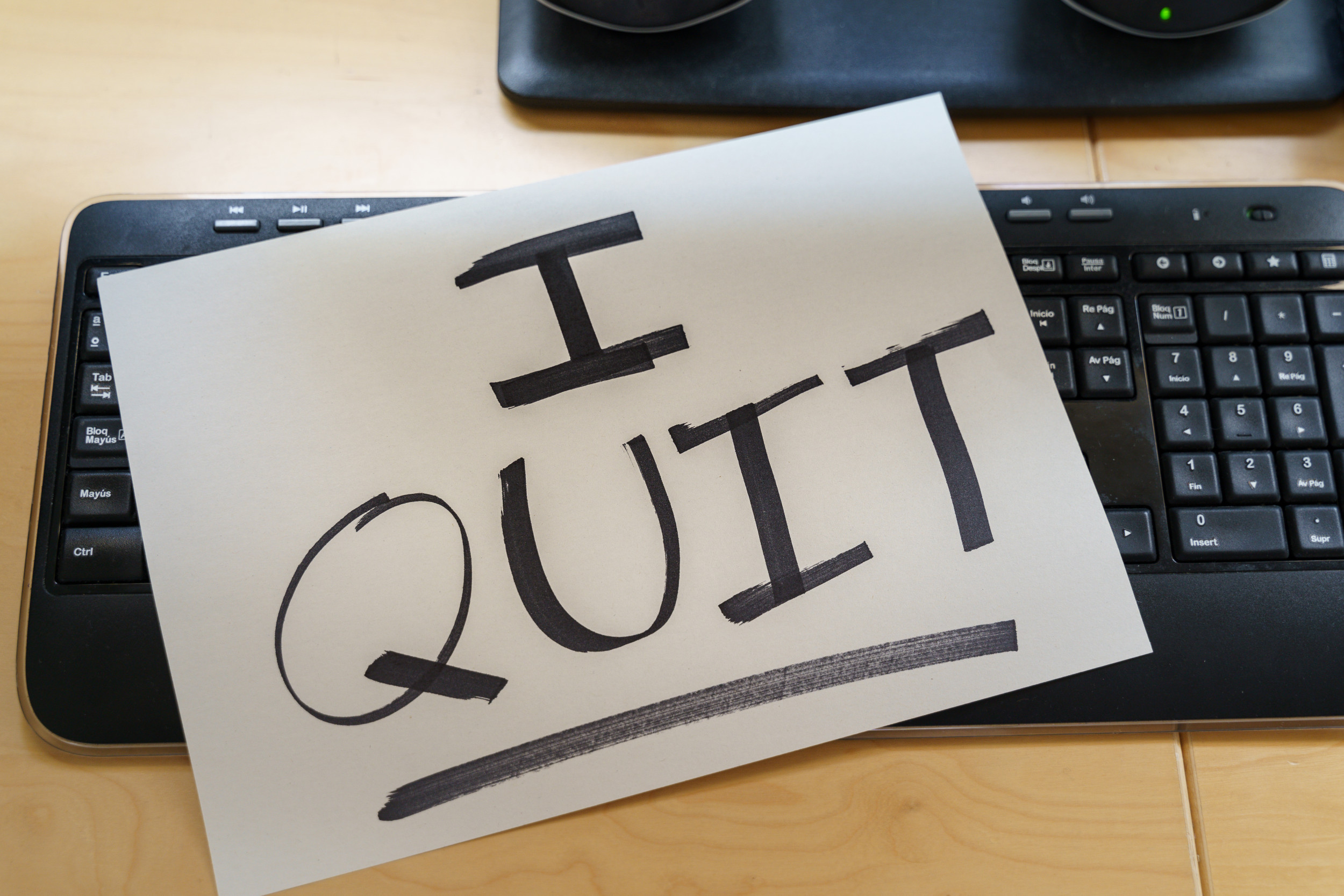 A man who quit his job as part of an April Fools' Day prank learned he was fired when he returned to work after the weekend as seen in a viral TikTok posted earlier this month.
TikTok user @garrison9173 posted the video, which has been viewed two million times, of the interaction he had when he returned to work.
The man sitting at the desk looked surprised when he was told it was a prank and the two stared at one another in silence. After @garrison9173 explained it was meant to be taken as a prank, the man shook his head in disbelief.
"It's all good, brother," @garrison9173 told the man before the video ended.
According to a piece published by Forbes, there are some boundaries to be mindful of if someone wants to pull a prank in a professional setting.
"If an office prank has the potential to demean, injure or otherwise cause an employee discomfort, do not do it," the piece stated. "And never give false bad news to someone at the office as a 'prank.'"
The TikToker shared a second video in which he picked up his check and had a brief conversation with the man about the amount of money he was given.
"So, can I reapply?" @garrison9173 asked as the video concluded.
A commenter asked if he got his job back, but @garrison9173 said he did not.
Some viewers were confused and wondered why @garrison9173 did not inform his supervisor of the prank sooner.
"Bro really thought he could way 2 days to tell them that it was a joke," a viewer commented. "You're supposed to tell them before he filled out the paperwork."
"You're supposed to immediately say April fools," another TikTok user wrote.
One asked if the prank was worth it, to which @garrison9173 said, "most definitely."
Some commented on the tense interaction between the two.
"The silence loud asf," a comment read.
One viewer claimed they would have rehired @garrison9173, though another was unconvinced.
"You don't play like that lol if my employee did that he wouldn't have a job either," they wrote.
Newsweek reached out to @garrison9173 for further comment.
Other pranks have gone viral, including one that features a student who ticketed a police officer for his parking in a video viewed more than one million times.
A man was pranked by his roommates who tricked him into thinking he was going through an interview for an internship.
Another viral video showed a group of students that pranked their teacher for April Fools' Day by dressing up as her for a class.
Most Related Links :
todayuknews Governmental News Finance News