world-News
Man's McDonald's meal tipped off border patrol to alleged meth discovery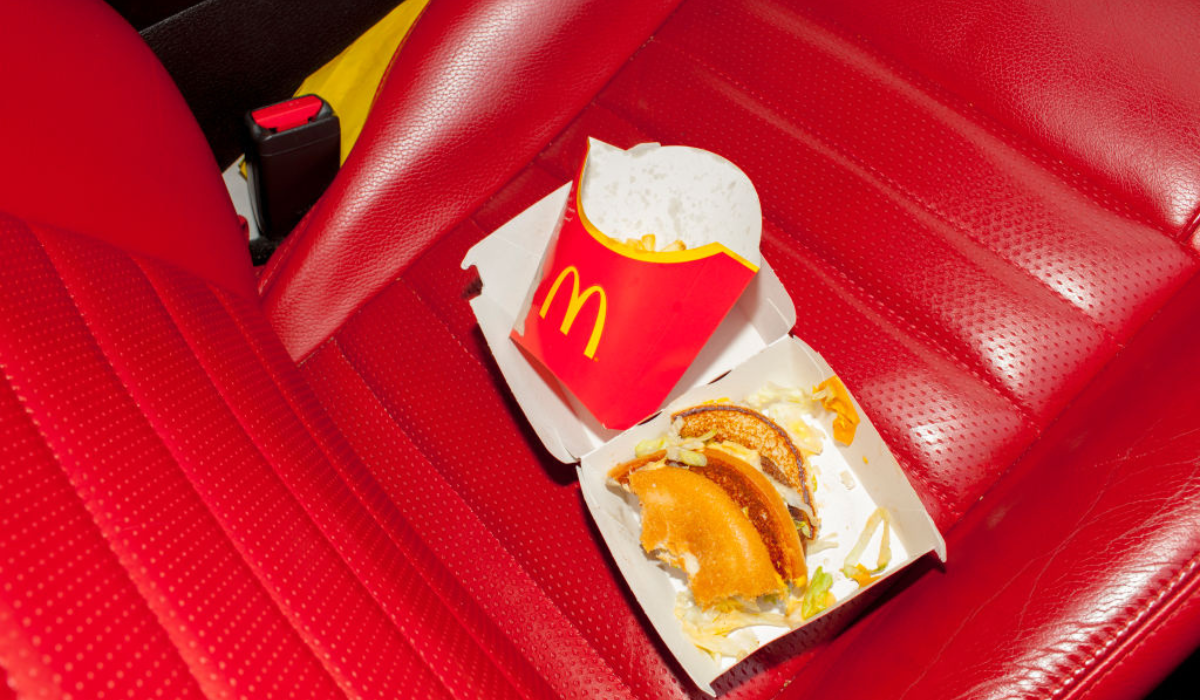 A "hungry Texan" who tipped police off to his alleged drug trafficking attempt after enjoying a McDonald's cheeseburger at the checkpoint was sentenced to federal prison on Monday.
Yen-Tsun Huang, 30, was sentenced Monday after police busted him allegedly attempting to traffic nearly 740 grams of methamphetamine into the country after they saw him "suspiciously" eating a McDonald's cheeseburger as soon as he arrived at the checkpoint.
He was ordered to serve more than seven years in federal prison and three years supervised release after the alleged trafficking incident that took place on July 4, 2020, U.S. Attorney Jennifer B. Lowery announced.
According to U.S. Customs and Border Protection, officers seized more than 3,000 pounds of methamphetamine along the United States border since October 2021. In November–the month with the highest amount of seizures–officers discovered 581 pounds of methamphetamine.
The court also noted Huang, a citizen of Taiwan, will lose legal permanent residence status and will be issued an immigration detainer when he finishes his incarceration.
Huang, who pleaded guilty to the charges on November 3, 2020, was a passenger in a vehicle that attempted to pass through the border patrol checkpoint Falfurrias Border Patrol Station, the Department of Justice said.
But when officers noticed Huang eating a cheeseburger from McDonald's–which was located more than an hour away–they became suspicious.
"Law enforcement noticed Huang displayed suspicious behavior by eating a cheeseburger immediately upon arrival," a news release read. "A K-9 also alerted authorities to the presence of narcotics within the vehicle."
During secondary inspection, officers allegedly discovered "brick-shaped objects" strapped on each of Huang's legs. Officers determined that the "bricks" contained 738.56 grams of methamphetamine.
The price of meth varies from about $20 to $60 a gram, according to the Addiction Center. The Addiction Center also estimates that a person suffering with a severe Meth addiction could spend between $13,000 and $38,000 a year on meth.
Newsweek reached out to the U.S. Customs and Border Protection Press Officer for Texas.
On June 21, police in Oklahoma arrested a Carl's Jr. employee after they allegedly put a small bag of meth inside a customer's burger.
In March, a father and son were arrested after police allegedly discovered methamphetamine crystals "floating" in a large McDonald's Coca-Cola.
In California, Customs and Border Protection reportedly arrested a 28-year-old who allegedly hid $300,000 worth of meth and fentanyl pills in his car's floorboard.
Most Related Links :
todayuknews Governmental News Finance News