world-News
Homeland Security visits woman over her tweet about Roe v. Wade reversal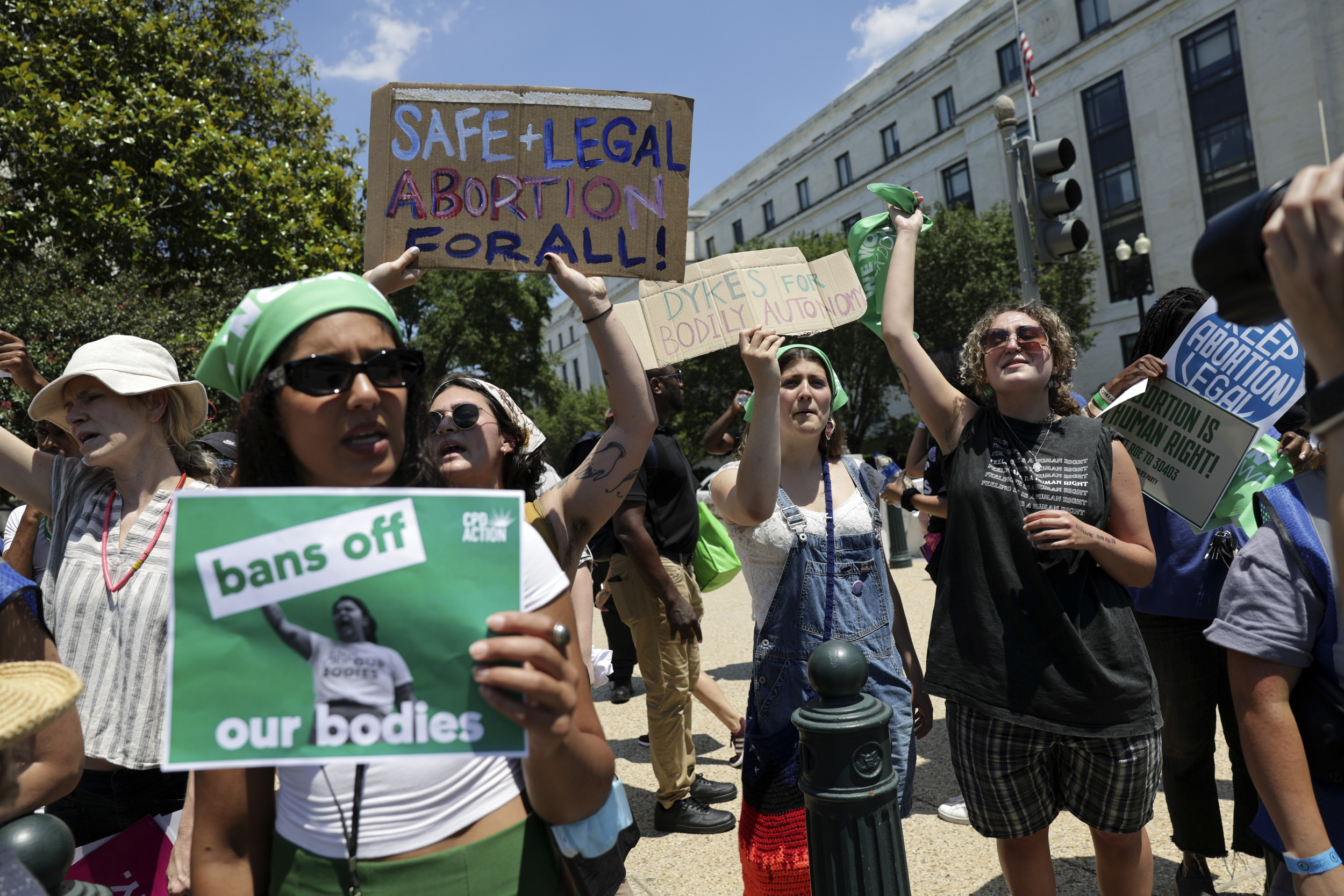 A Department of Homeland Security (DHS) agent and two police offers visited the home of a Texas woman following a tweet she sent in response to the Supreme Court's decision to overturn the landmark abortion ruling Roe v. Wade.
The law enforcement officers went to Mattie Walker's home in Garland, Texas on Thursday and presented her with a letter from DHS warning her she could face criminal charges.
DHS Special Agent Joshua H. Henry confirmed to The Dallas Morning News that a letter Walker had shared on Twitter after the visit to her home was genuine. Walker also showed Henry's business card in the photo featuring the letter.
On June 24, Walker had tweeted in response to a video of President Joe Biden calling for all protests to be peaceful following the Court's decision in Dobbs v. Jackson Women's Health Organization.
"Burn every f***ing government building down right the f*** now," Walker wrote in the since deleted tweet, according to a report from Jezebel. "Slaughter them all. F*** you god damn pigs."
Walker spoke to Jezebel for a piece published on Friday and told the site that the officers asked her: "Do you still plan on burning any government buildings down?"
"I said, 'No, sir. That wasn't my plan in the first place,'" Walker said. "I was like, I honestly haven't even been able to make it to any protests yet."
She also denied she had threatened anyone in her tweet.
Walker was given a letter signed by Henry, who is a special agent with the DHS' Federal Protective Service (FPS).
"This letter is to advise you that any further communications containing any real or implied harassment/threats against the personal safety of agencies, employees or contractors towards government officials are unwarranted and unwelcome," the letter said.
"You are advised as of the date of this letter to cease and desist in any conduct deemed harassing/threatening in nature when communicating to or about the federal government," it went on.
"Failure to comply with this request could result in the filing of criminal charges," the letter also warned.
Henry told The Dallas Morning News: "She's kind of taking it as a joke."
"She's not remorseful about these statements, so that'll be presented to a United States Attorney and they'll make a decision on that," Henry said.
Walker told Jezebel that she was reminded of an incident where a pastor at Stedfast Baptist Church in Watauga, Texas had said homosexual people should be "lined up against the wall and shot in the back of the head."
Watauga Police determined that the pastor's comments appeared to be constitutionally protected. Walker said she found the situation "hypocritical."
Walker said she wasn't "trying to go to prison over this" and suggested she would act differently in the future.
"There could've been a better way for me to go about it, actively going to protest or speaking out in public or things like that. I guess maybe Twitter wasn't exactly the best idea to pull out the stops with," she said, but also encouraged people to "keep speaking up" and attend protests on the issue of the overturning of Roe v. Wade.
The FPS issued a statement to Newsweek on Saturday.
"DHS's Federal Protective Service (FPS) coordinates with law enforcement partners across the country to protect federal facilities, and those who work in and visit those buildings, from violence," the statement said.
"FPS may issue warnings as a result of threats made to federal facilities and federal employees, in line with standard law enforcement practices. Americans' freedom of speech and right to peacefully protest are fundamental Constitutional rights. Those rights do not extend to violence and other illegal activity," FPS said.
Most Related Links :
todayuknews Governmental News Finance News