world-News
Hilarious firefighter training mishap caught on video: "Don't throw baby"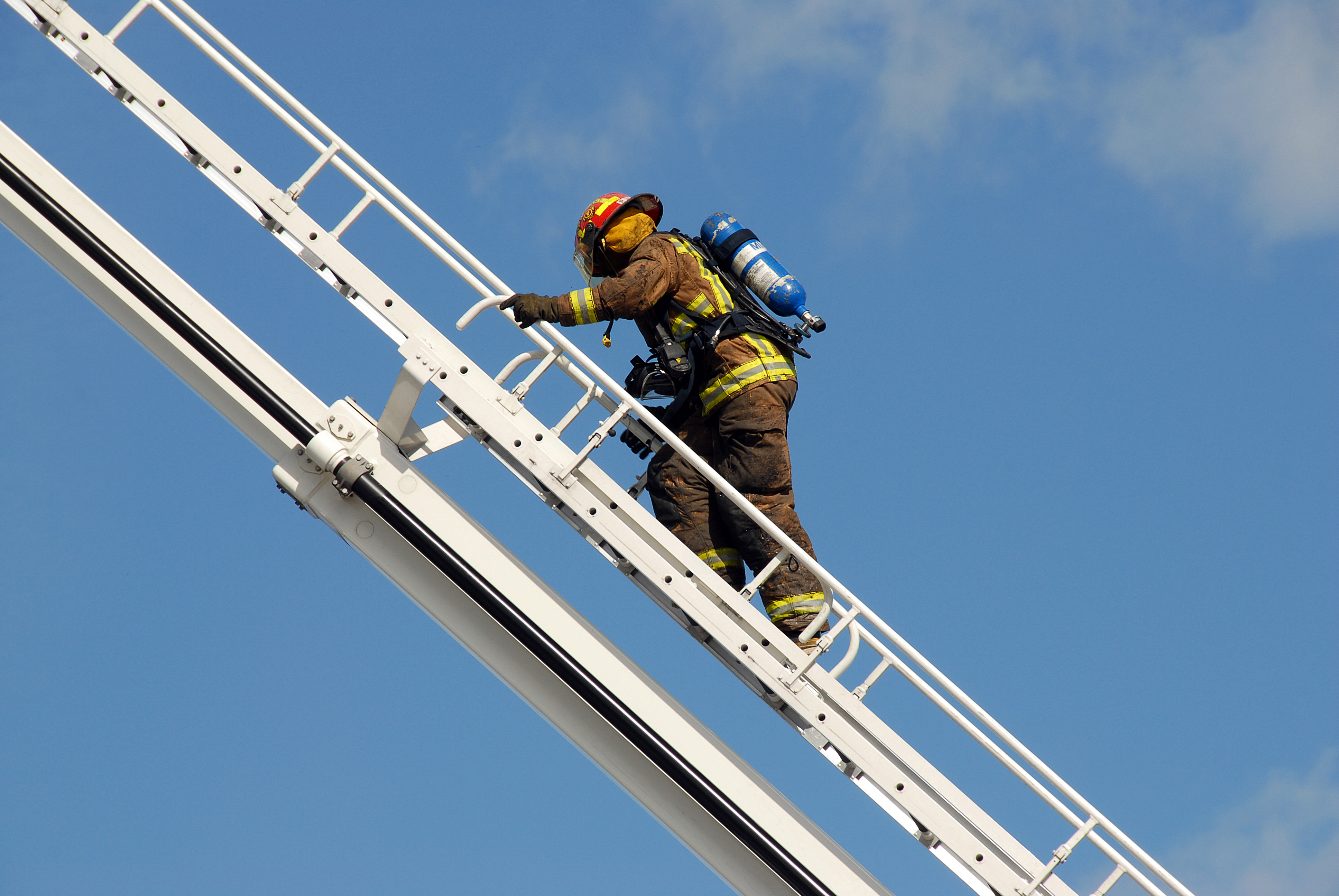 A video showing a training session for firefighters has gone viral, amassing more than one million views since it was posted.
In an attempt to ensure the department was prepared to address a situation where victims are trying to save their children, the video—which was shared to the TikTok account @thetruckie— shows a baby doll being thrown down to a firefighter who wasn't able to catch it while My Hero by the Foo Fighters played in the background.
According to Fire Science Online, firefighters can go through training in a few different settings, including in a technical school, a college or a firefighting academy.
"Advancements in the public sector are usually pegged to ranks established on the basis of experience and ongoing training," the piece stated.
Catching babies is something that first responders must be prepared for, as evidenced by one fire that resulted in a New Jersey man throwing an infant out of a second-floor window to police and firefighters. The infant in that scenario sustained minor injuries, as did the father, who jumped down to officers after. Another man managed to catch a mother's 1-year-old daughter from a burning building in northeast Dallas.
In @thetruckie's viral video, which appears to be taken from the second-story window, two firefighters can be seen running in full gear as they are carrying a ladder toward the structure. Each firefighter has the ladder in their right hand, the one in front also carrying a pike pole, the one in the rear also carrying a sledgehammer.
"Here's my baby!" a voice yells and instantly a baby doll is pitched to the first firefighter.
He dropped the front of the ladder and reached up to try to catch the falling doll, but the doll goes over his hands and to the ground behind him. The clip plays a slow-motion replay before cutting to another try.
Again, the firefighters are carrying a load in each hand when he hears, "Here's my baby!"
But yet again, the firefighter didn't catch the baby, and it bounced off the firefighter's face and shoulder before it fell to the ground. Cue slow-motion replay.
Many viewers rushed to the comments section to share their amusement, while some asked questions about the reality of first responders catching people who are escaping from fires.
"Are people throwing their babies off balconies?!" one person asked in disbelief.
Another viewer wrote the video served as a reminder to remain calm if they were in an emergency situation.
"Don't throw baby they can't catch," a TikTok viewer wrote.
Some commented on the firefighters' catching abilities.
"He reminded me of my 3 year old learning to catch a ball," one comment read.
Wrote another, "And that's the day Jake remembered why he couldn't make it into peewee football and became a firefighter as an adult!"
One viewer shared that they did not consider dropping their child out of the window after experiencing an apartment fire from the second floor, calling the video "educational."
"[Yeah] hopefully we can get to them before people have to get their kids," @thetruckie replied. "It happens pretty often victims dropping them down to firefighters or [a] bystander."
Newsweek reached out to @thetruckie for further comment.
Most Related Links :
todayuknews Governmental News Finance News