world-News
Healthy man loses much of small intestine after blood clot from AstraZeneca vaccine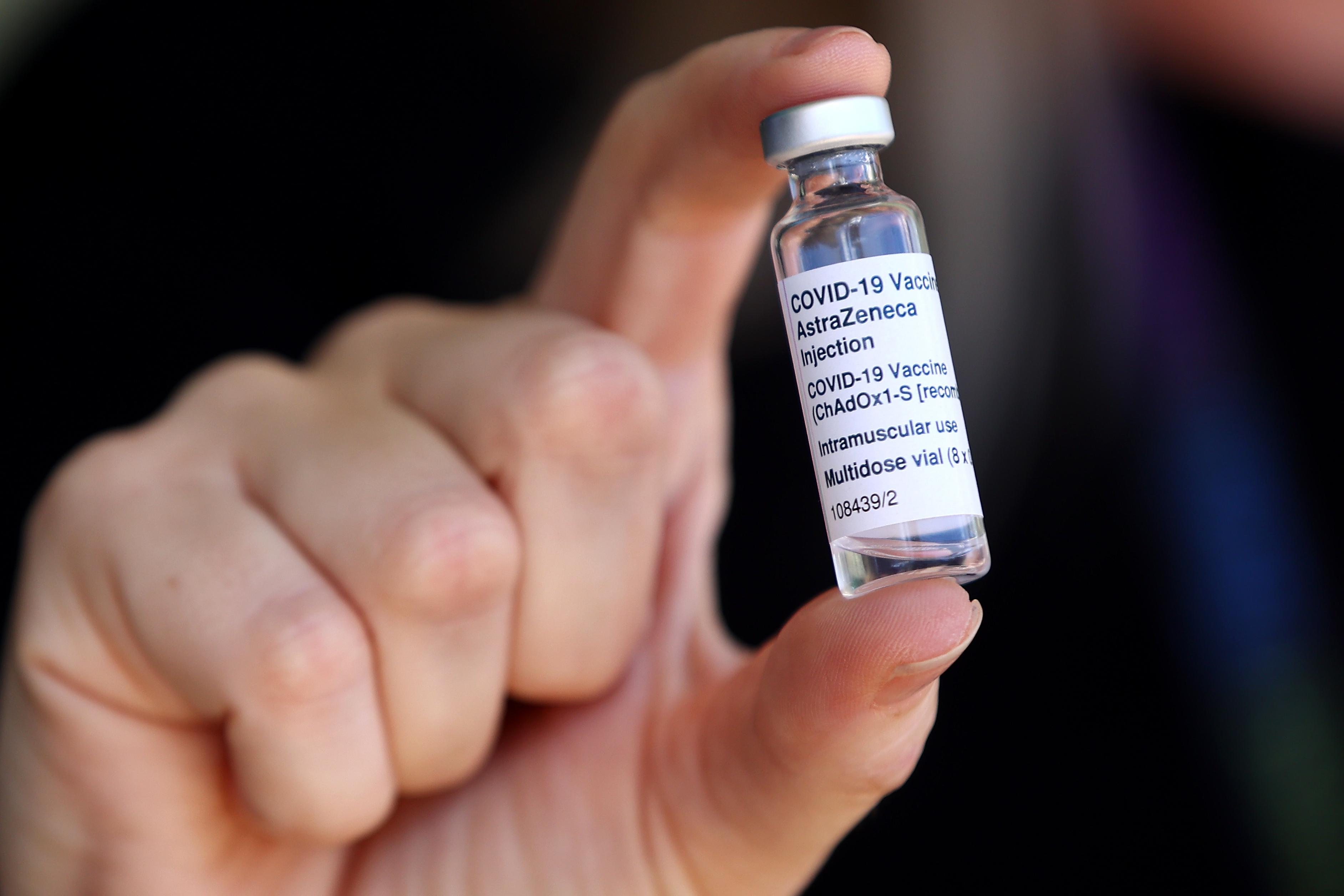 A 43-year-old healthy man from British Columbia has lost a portion of his small intestine after developing a blood clot linked to the AstraZeneca vaccine.
Shaun Mulldoon, of Langley, received the AstraZeneca vaccine on April 22. In the aftermath, he developed symptoms including nausea, headache, fever and vomiting, according to CBC News.
Weeks later, on May 8, Mulldoon started to observe blood in his vomit and stools, prompting him to seek emergency care at a health facility.
Doctors found that he had developed a blood clot in his abdomen and performed emergency surgery on Mulldoon. He said they told him he was a victim of an unusual and severe syndrome tied to the Oxford COVID-19 vaccine.
The procedure involved removing two meters—6.5 feet—of his small intestine, leaving Mulldoon with life-long effects.
On Thursday, Canadian health officials confirmed that Mulldoon is one of two people in British Columbia to have had the syndrome.
Mulldoon and his wife Tara Mulldoon said vaccine administrators failed to adequately inform them of the potential risks associated with the AstraZeneca vaccine.
Tara told the Canadian outlet that they are now warning others against choosing the Oxford-AstraZeneca vaccine. "This is life changing for us," she said. "I feel like we have a long road ahead of us as far as his recovery goes. He's lost half of his small intestine."
She added: "We are not anti-vaxxers. We just want people to take any adverse symptoms following the vaccine—please take it seriously."
In a social media post, Mulldoon urged people to gather more information about the "worst case scenario" before picking a vaccine.
"Seventeen days after my vaccine [I] ended up going into emergency surgery to remove over six feet of my small intestine. I had a massive blood clot. Second surgery two days later to remove more. My surgeon told me it was very close," he wrote. "I mean there's chitter chatter about the risks of blood clots, but … it was presented to us as being so so rare."
On Tuesday, Alberta and Ontario, two provinces in Canada, announced a pause of the first dose of the AstraZeneca vaccine. Dr. David Williams, Ontario's top medical health officer, said the move was due to new evidence that the risk of rare blood clots could be higher than earlier estimations.
"Over the last few days there have been increased reports," Williams said. "We are reviewing the data to consider options for the use of the AstraZeneca vaccine for second doses and more broadly."
Newsweek reached out to AstraZeneca for comment. This story will be updated with any response.
Most Related Links :
todayuknews Governmental News Finance News