world-News
GOP seizes on Stacey Abrams calling Georgia "worst state": Disqualify her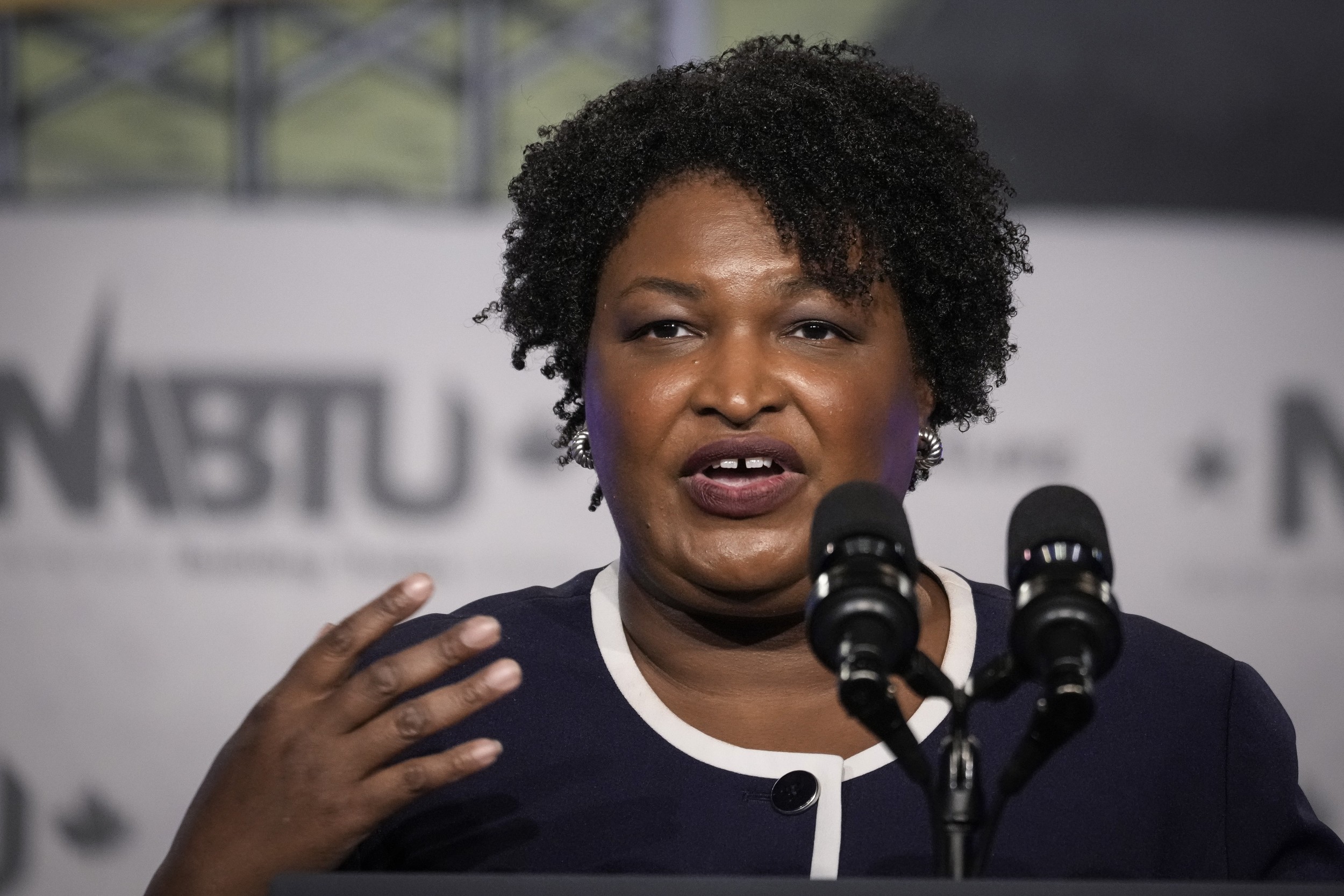 Georgia Republicans slammed gubernatorial candidate Stacey Abrams after she called Georgia "the worst state in the country to live" during a Saturday fundraiser, with Representative Buddy Carter tweeting that her remarks "should disqualify her from the governor's race."
Abrams, a Democrat, made the statement while speaking at the Gwinnett Democrats' Bluetopia Gala in Norcross, Georgia. During her speech, she accurately predicted that Republicans would likely politicize parts of her comments.
After being narrowly defeated by Brian Kemp in the 2018 election for Georgia governor, Abrams is entering Tuesday's primaries in Georgia as the Democrats' presumptive nominee. Kemp, meanwhile, is looking to secure the GOP nomination in what is mainly a battle with former Georgia Senator David Perdue, who is endorsed by former President Donald Trump. A Fox News poll last week showed Kemp holds a more than 30 percentage point lead over Perdue among likely voters in the GOP primary.
Both Kemp and Perdue took to Twitter to attack Abrams for her comments. Perdue tweeted Monday morning that Abrams "doesn't care about Georgia. She wants to live in the White House. It's up to us to make sure that NEVER happens."
Abrams made her controversial comments while attacking Kemp and other Georgia Republicans, the Gwinnett Daily Post reported. She said that while Republicans praise Georgia's business, the state lags behind in issues such as workers' wages and mental health care.
"I am tired of hearing about how we're the best state in the country to do business when we are the worst state in the country to live," she said. "Let me contextualize. When you're number 48 for mental health, when we're number one for maternal mortality, when you have an incarceration rate that is on the rise and wages are on the decline, then you are not the number one place to live," she said.
On Monday, Carter assailed Abrams for her comments.
"Stacey Abrams saying that 'Georgia is the worst state in the country to live' should disqualify her from the governor's race," Carter wrote on Twitter. "I believe everyone who aspires for public office should do so with love for the place and the people they serve."
Kemp responded quickly after Abrams' speech. On Saturday night, he tweeted: "Stacey Abrams may think differently, but I believe Georgia is the best state to live, work, and raise a family."
Republican candidates in other states have also weighed in on Abrams' comments, including Errol Webber, who is running for a House seat in California. He tweeted, "Any state where Stacey Abrams resides will qualify easily for 'the worst state in the country to live.'"
Newsweek reached out to Abrams and Kemp for comment.
Most Related Links :
todayuknews Governmental News Finance News