world-News
GOP congressman wears "Let's Go Brandon" mask in House chamber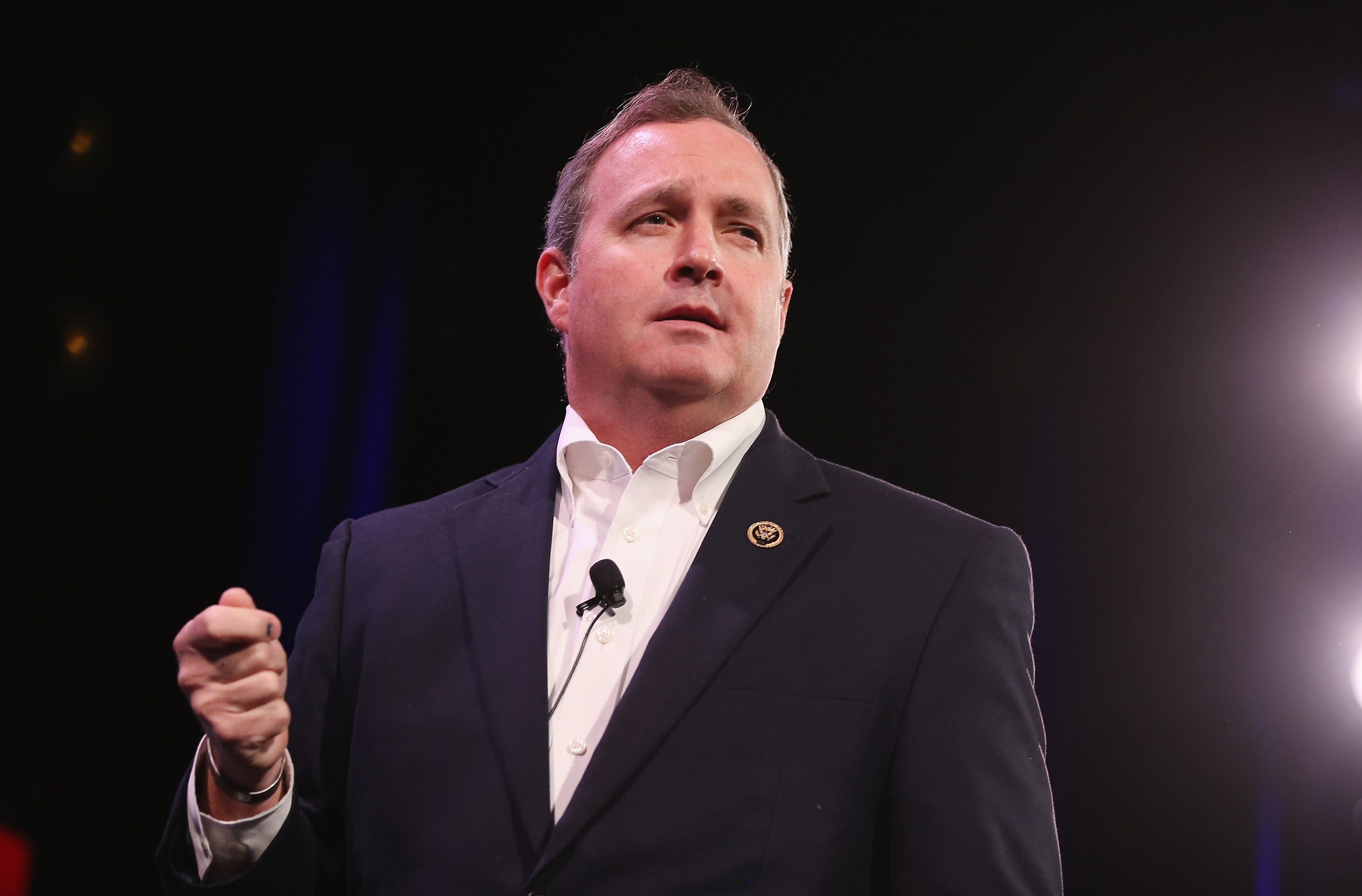 South Carolina congressman Jeff Duncan wore a mask featuring the new conservative meme "Let's Go Brandon" on the House floor, with the slogan adopted by Donald Trump supporters in replacement of the "f**k Joe Biden" chant.
Duncan, who has been a frequent critic of mask mandates throughout the pandemic, was seen wearing the mask in the nation's capital on Monday.
Punchbowl News founder Jake Sherman tweeted that Duncan had walked off the floor wearing a "Let's Go Brandon" mask. Duncan replied to the tweet from his official account with an emoji of a face wearing a mask.
Politico's Olivia Beavers later posted a photo of Duncan wearing the mask in question.
In a statement to The Seneca Journal condemning Duncan's actions, Oconee Democratic Party chairwoman Jody Gaulin said: "Not only does Jeff Duncan not deliver for the people of the third district—I cannot think of a thing he has truly done—he now sports a vulgar slogan on his mask and walks off the floor!
"The hypocrisy of the Faith and Freedom BBQ is exposed!"
The "Let's go Brandon" phrase is being used by conservatives as a thinly veiled attack on the president and is linked to the "f**k Joe Biden" chants that have been heard at sports grounds and other public events for several weeks.
The slogan originates from when NBC Sports reporter Kelli Stavast claimed during a live broadcast that the NASCAR crowd were chanting "let's go Brandon" in response to Brandon Brown's victory at the Talladega Superspeedway in Alabama, and not the offensive chant attacking Biden.
Since then a number of right-wing figures have used "Let's Go Brandon" as a way to mock the president without using expletive language.
On October 21, Florida congressman Bill Posey ended his speech on the House floor with "let's go Brandon" after speaking out against Biden's "Build Back Better" bill.
Trump's Save America PAC group sold T-shirts with a picture of Biden with "Let's Go Brandon" accompanying it on its website, and a "Let's Go Brandon" song by Loza Alexander, which mixes footage of the original NASCAR interview, has now been viewed more nearly 3.5 million times on YouTube.
Another "Let's Go Brandon" song by rapper Bryson Gray climbed to the top of the charts on iTunes but was removed by YouTube for spreading "medical misinformation" due to lyrics falsely claiming the COVID-19 pandemic was a hoax.
Duncan has been contacted for comment.
Most Related Links :
todayuknews Governmental News Finance News