world-News
Flooding in Louisiana parish leads to evacuations after week of heavy rain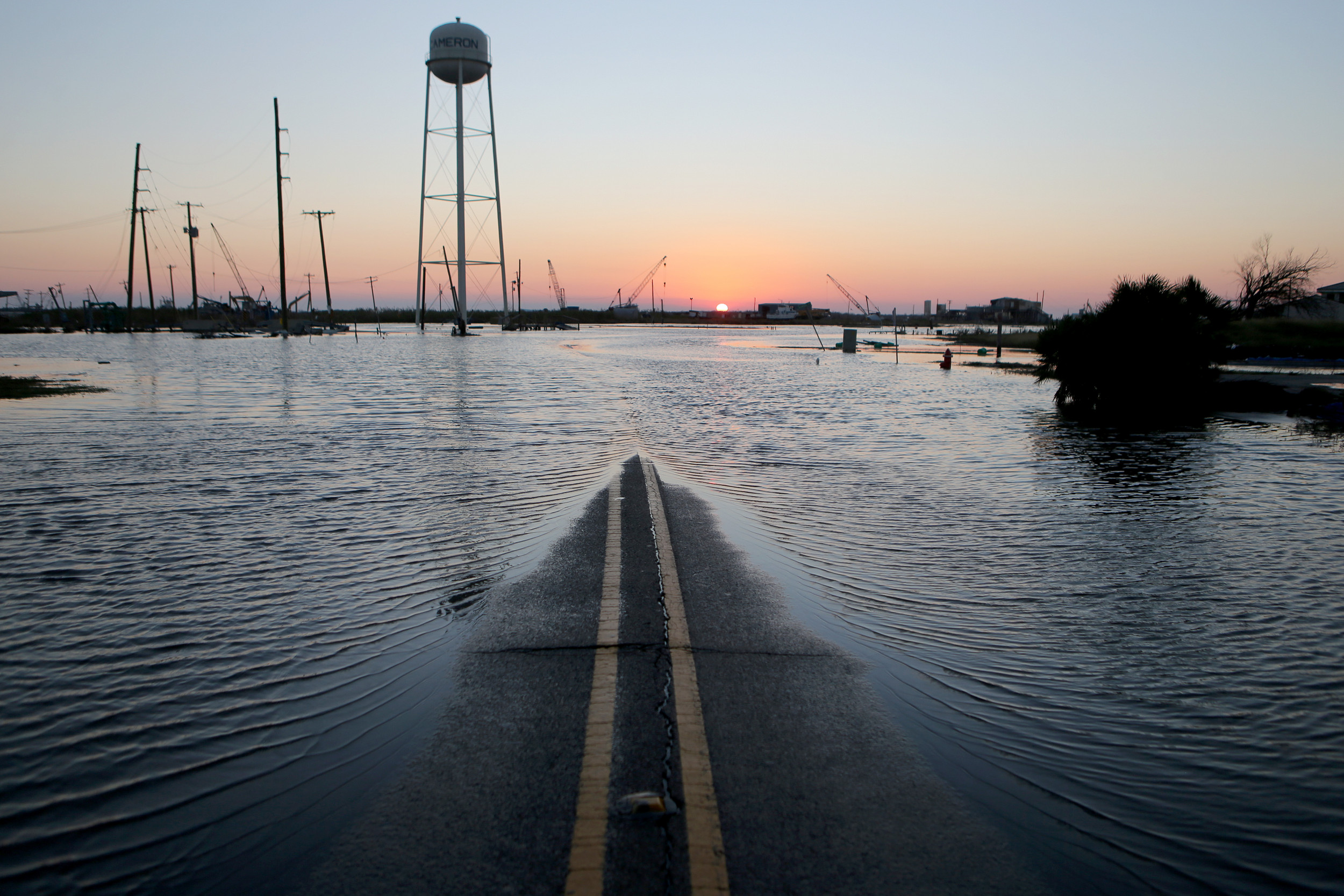 Communities in Louisiana continue to battle flooding from heavy rainfall that began earlier this week.
The Iberville Parish Council's Office of Emergency Preparedness issued an emergency message on Facebook for all Bayou Pigeon residents and Bayou Sorrel residents south of J.R. Drive to evacuate the area due to flooding.
An aqua dam along Highway 75 failed and water is coming through from the Intracoastal Waterway.
According to local CNN affiliate WAFB, officials estimated that several hundred homes could be threatened.
The Louisiana Department of Transportation is on the scene assisting in repairing the portion of the temporary aqua dam levee that was compromised.
The Louisiana Office of State Fire Marshal said 15 of its deputies are on the scene in Bayou Pigeon to help local fire departments evacuate residents.
The Red Cross has a shelter open at the Civic Center in Plaquemine for evacuees.
Iberville Parish Emergency Preparedness Director Clint Moore told residents in the area to take Highway 404 to White Castle and then Highway 1 to Plaquemine.
As of the 2010 census, Iberville Parish has a population of 33,387. There is a flash flood warning in place through Friday evening and some schools remain closed.
Newsweek reached out to parish officials and police but was unable to reach them.
The aqua dam was set up Tuesday in anticipation of the continued flooding.
Parish President J. Mitchell Ourso Jr. believed the bayou would overflow as it did during a similar flood in 2016.
"It would be catastrophic to our residents in Iberville Parish," Ourso told WAFB. "I think we have around a half-dozen homes in our Bayou Paul area that's already inundated with water and with this water coming across this road would only worsen the situation."
The aqua dam has been a point of contention between Iberville Parish and East Baton Rouge since 2016. East Baton Rouge is concerned it will cause flooding for its residents, while Iberville argues it needs to inflate them to stop water from East Baton Rouge from flooding its residents.
A Baton Rouge judge signed a temporary restraining order to stop Ourso from inflating aqua dams, WARZ, a local ABC affiliate, reported Thursday.
"Stay in your lane," Ourso said during a meeting he was summoned to with Governor John Bel Edwards. "Stay in your lane. I don't tell you how to govern East Baton Rouge. Don't tell me how to govern Iberville Parish."
According to WBRZ, there is a hearing over the aqua dam scheduled for Monday.
Residents around Bayou Pigeon have raised concerns about flooding in their homes. Despite their requests to parish and state officials, no sufficient measures have been taken.
"They've been talking 20 years about putting a pump station up there at the locks to pump the water back into the spillway and you wouldn't have this, but nothing is getting done," resident Brian Vaughn told WAFB. "This is the second time I've sandbagged my house and I've been in this house for 10, 15 years.
"I'm fighting Mother Nature and it shouldn't be that way."
Most Related Links :
todayuknews Governmental News Finance News