world-News
Fans react to Cardi B's "Hot Sh*t" lyrics with Kanye West and Lil Durk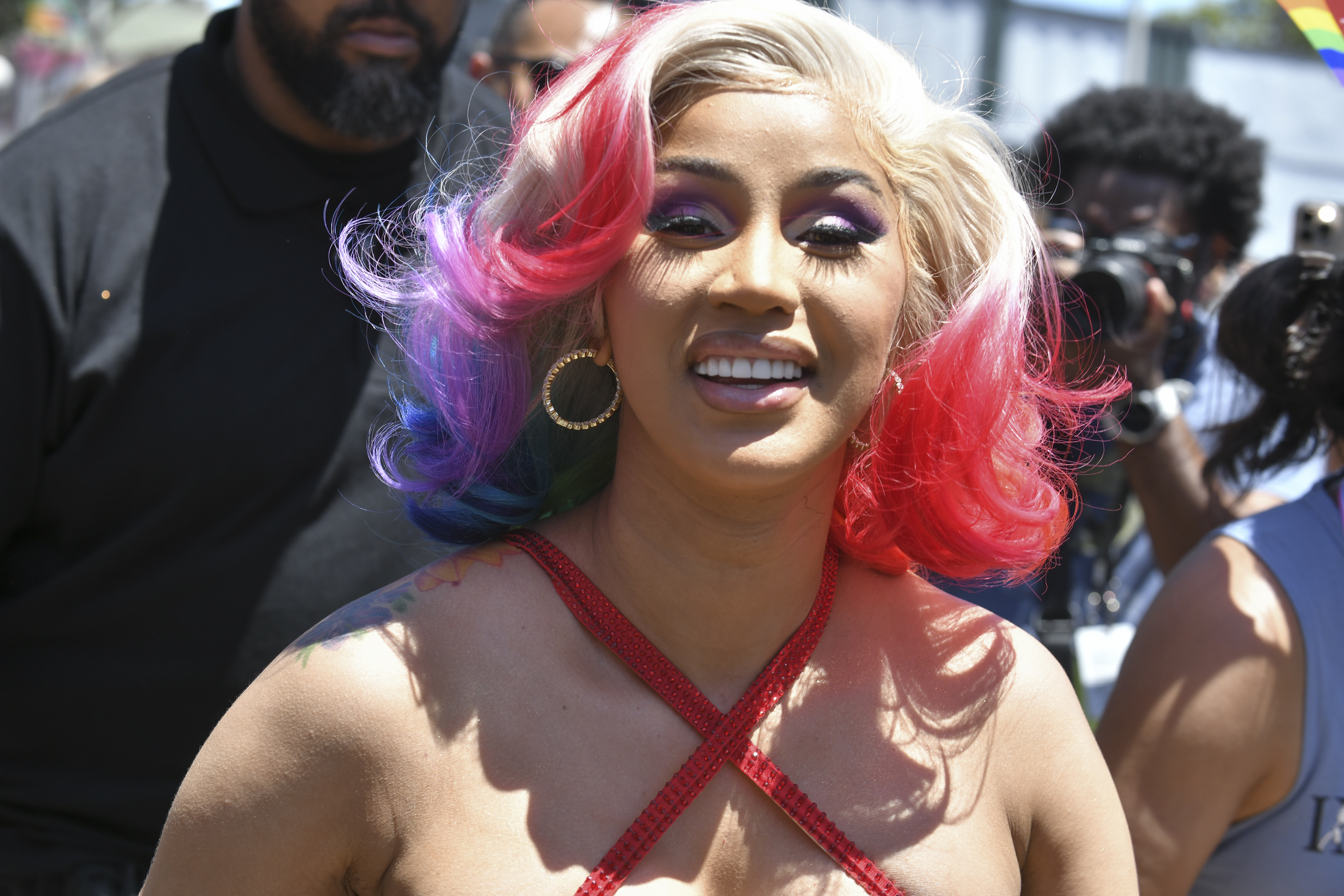 Another summer hit has just dropped in the shape of Cardi B's highly anticipated collaboration with Kanye West and Lil Durk, which dropped this Friday morning.
Titled "Hot Sh*t," the song marks Cardi's first release of the year and her first new single since last year's "Up."
"Either way you slice it, bottom line, I'm the top bitch/New Chanel, I rock it, twist and it ain't even out yet," Cardi raps on the bass-heavy banger, which celebrates her success and independence. "All this jewelry at the grocery store, I'm obnoxious/Bought a home and closin' on another, I know I'm blessed."
The rapper—whose given name is Belcalis Marlenis Almánzar—first teased the song at the BET Awards last Sunday, before announcing that both Kanye West and Lil Durk would be joining her on the track.
The 29-year-old took to Instagram Live on Monday (to discuss the song and promised that "Hot Sh*t" will be "great for the clubs," but is different from her other singles.
"It's something that I feel like y'all haven't heard from me before," she said, per HipHopDX.
"I feel like people is expecting a lot of sluttiness and blah blah blah. Y'all keep [saying] I keep making TikTok records and this is definitely not that. It's a fun great record. It's masculine [and] it's great for the clubs. It's great for the b******."
The track is already receiving a warm welcome from fans on social media, with some of the lyrics already sparking memes and reactions.
"Cardi B destroyed that beat," tweeted one fan, while another added: "Cardi B really out rapped Kanye and durk on her new song."
Another enthusiastic fan tweeted: "CARDI B, DURK, and KANYE JUST GAVE US THE SONG OF THE SUMMER. HOT SH IS AN ANTHEM!!!"
"nah this new Cardi B song is actually crazy i fw this heavy," tweeted another.
Another added: "Cardi B just got another Hit with Hot Sh*t."
One joked: "Cardi B: 'pretty when I wake up. I'm a bad bitch at breakfast.' me waking up:"
Many other fans celebrated the collaboration of Cardi, West and Lil Durk and likened them to the legendary Chicago Bulls of the 1990s.
The release of "Hot Sh*t" comes just two months after Cardi complained that fame is a "curse," adding that she yearns to return to her old gig as a stripper following controversy over her statements at a Met Gala afterparty in May.
In a video shared on her Instagram Stories, Cardi said that she wished to return to working as a stripper as she felt that fame has left her constantly feeling as though she's being sent to the principal's office.
"I really hate it," she said of fame in her video. "Let me tell y'all something. If you ever wish to be rich and famous, don't wish to be famous. Wish to be rich. Y'all seen me these last couple of days, you see I've been partying, going to the club with my f***ing friends, everything, blah, blah, blah.
"You've seen I've been in a good mood, but once I step out, once I start doing anything that will go on social media, it's always, always bad."
Most Related Links :
todayuknews Governmental News Finance News