world-News
Driver speeds off, drags Arkansas cop down road in shocking video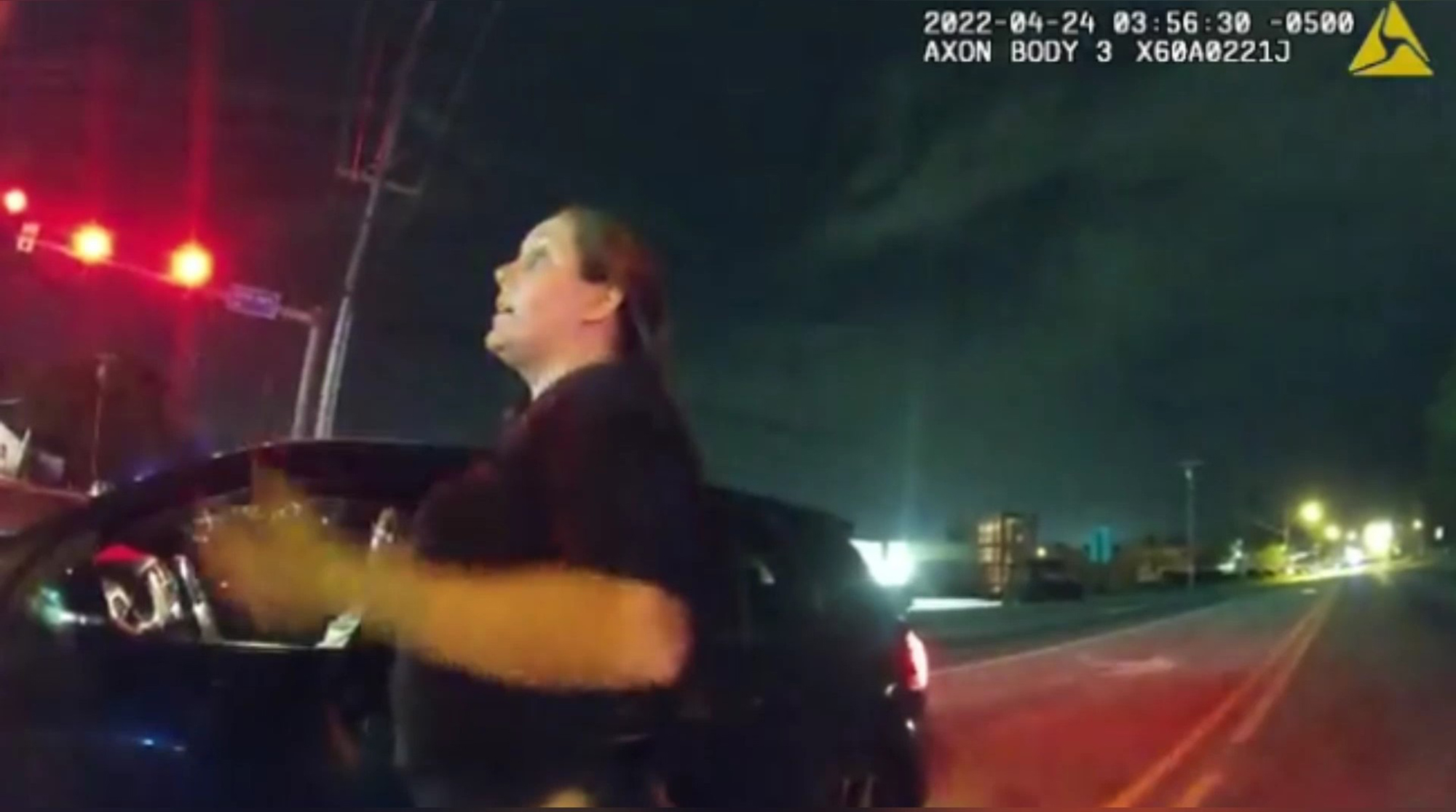 A driver almost caused severe injuries to a police officer after he sped off and dragged her along the street.
The incident took place Sunday morning in Fort Smith, Arkansas.
Officer Ashley Breedlove reportedly suffered a minor hip injury and an injury to her hand in the incident. Some of her clothing was also ripped, police said.
The motorist, identified as 22-year-old Jason Edgardo Mayorga, drove past barricades while the police were investigating an earlier hit-and-run collision.
The video shows a black Volkswagen stopped while the driver is talking to Breedlove, with another officer standing nearby. The driver suddenly puts his hand on the wheel and starts to drove off as the officer attempts to stop him.
She ends up being dragged down the road and narrowly avoids being run over and more seriously injured as the car turns toward her to head down a different street.
Mayorga fled the scene and was arrested later the same day. He is being held at the Sebastian County Adult Detention Center on charges of aggravated assault.
Meanwhile, cops said the victim from the earlier hit-and-run that was being investigated had been taken to hospital. They were reportedly suffering from life-threatening injuries.
Fort Smith Police Department (FSPD) have issued an appeal for witnesses or anyone else to help find a light-coloured early 2000s Cadillac that they believe was linked with the hit-and-run.
The investigations into both incidents are ongoing, with the images of the man from the officer's body-worn camera shared on social media with the message: "UPDATE: The suspect has been identified, located, and is set to be interviewed. More information to come. Thank you all for helping spread the word!
"At approximately 4 AM Sunday, April 24, Fort Smith Police Officers were investigating a severe injury hit-and-run accident at 5000 Kelley Highway when a black Volkswagen passenger car ignored traffic barricades and drove into the investigation scene. Officers, at that time, initiated a stop and began speaking to the male driver, who was traveling alone.
"The subject immediately showed signs of impairment. When asked to turn off the engine, he sped away, dragging Officer Ashley Breedlove in the process. Officer Breedlove sustained a minor injury to her hip, torn clothing, and a more serious injury to her hand. If you have any information that can help identify this individual, please dial 911 or call 479-709-5000."
This story was provided to Newsweek by Zenger News.
Most Related Links :
todayuknews Governmental News Finance News