world-News
Donald Trump includes screenshots of Brad Raffensperger tweets in his latest statement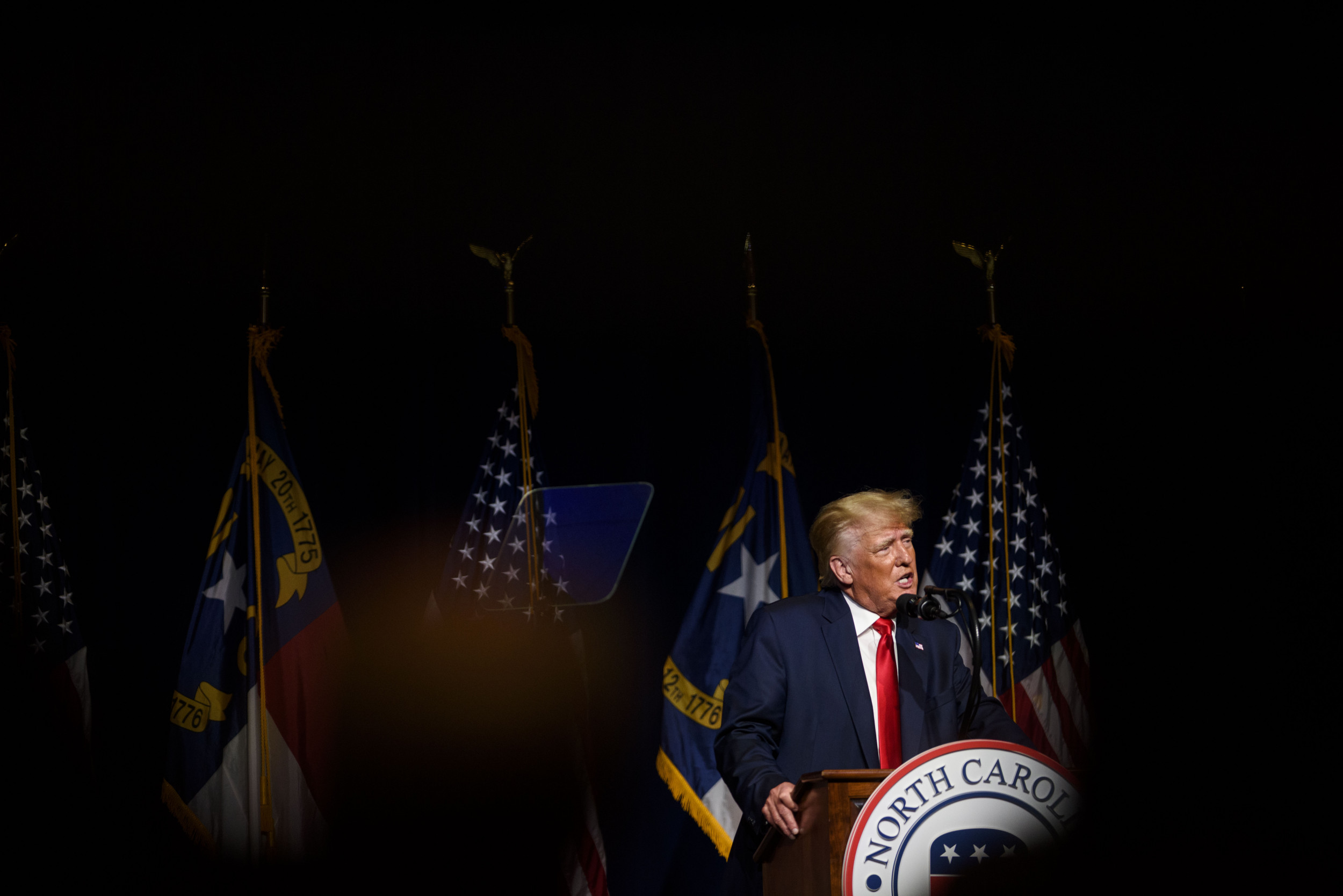 Former President Donald Trump included screenshots of recent tweets from Georgia Secretary of State Brad Raffensperger, discussing an investigation into ballot drop boxes in the state.
"This is very big news. People are starting to see the light. Great for America," Trump wrote in the statement.
Included in the statement were two tweets Raffensperger posted on Monday, saying that counties in the state "cannot continue" to infringe on ballot drop box rules.
"Restoring confidence in our elections is going to be impossible as long as Fulton County's elections leadership continues to fail the voters of Fulton County and the voters of Georgia. They need new leadership to step up and take charge," Raffensperger wrote in one tweet, which was included in Trump's recent statement.
In a subsequent tweet, Raffensperger continued, "New revelations that Fulton County is unable to produce all ballot drop box transfer documents will be investigated thoroughly, as we have with other counties that failed to follow Georgia rules and regulations regarding drop boxes. This cannot continue."
According to the Associated Press, Raffensperger's spokesperson Ari Schaffer said on Tuesday the secretary of state's tweets were referencing a recent story from the conservative news site, The Georgia Star News, which reported some of the drop box transfer forms in Fulton County were lost in response to an open records request.
As many Americans worried that voting in person may place them at risk to COVID-19, Georgia's Election Board passed a temporary rule prior to the election, allowing voters to cast their ballots via drop boxes. Specific county election officials were then required to collect the ballots and submit a transfer form confirming the removal of the ballots from the drop box on a daily basis.
Mariska Bodison, of the Fulton County Registration & Elections, told the Georgia Star News that election officials in Fulton County "noticed that a few forms are missing," and that "some procedural paperwork may have been misplaced."
Despite the report from the Georgia Star News, Fulton County spokeswoman Jessica Corbitt told the AP via email on Tuesday the county followed and complied with the state's procedures for collecting the drop box transfer forms.
In April, Raffensperger announced in a press release he had referred three counties for investigation "after those counties failed to do their absentee ballot transfer forms in violation of Georgia rules and regulation." Fulton County was not listed as one of the counties Raffensperger called for an investigation into.
The statement noted Raffensperger's office confirmed with 120 other counties in the state "that had absentee ballot drop boxes in November that they completed ballot transfer documents."
In May, Raffensperger told the New York Times he supported the Fulton County Audit but noted the audit would likely produce "the same results we got after November. And then we can hopefully put this to bed."
Newsweek reached out to Trump for further comment but did not receive a response in time for publication.
Most Related Links :
todayuknews Governmental News Finance News