world-News
Does Putin have Cancer? Rumors intensify over Russian Oligarch's remarks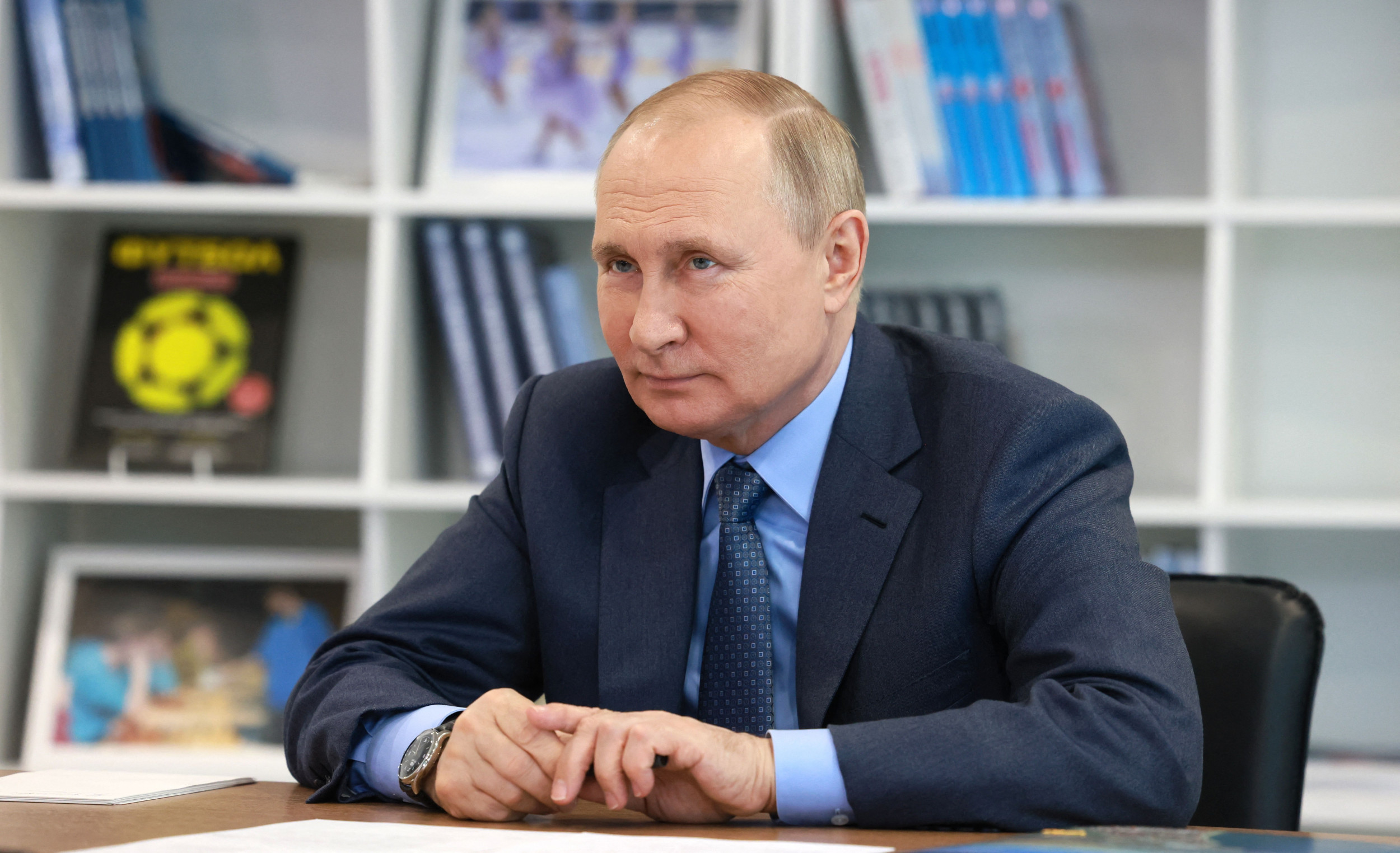 The rumor mill over the health of Vladimir Putin has gone into overdrive after the overt admission by an oligarch that the Russian president was sick with blood cancer.
Armchair and social media diagnoses about Putin's condition have abounded in recent weeks, fueled by public appearances in which he looked shaky and frail and his absence from a hockey game in Sochi this week he usually participated in.
There was scrutiny over a video recorded meeting between Putin and Russian defense minister Sergei Shoigu which showed the president tightly clutching his table, appearing restless and tense.
The Kremlin, which Newsweek has contacted for comment, has repeatedly insisted that Putin is in good health, but the unnamed oligarch's remarks have carried a lot of weight, partly because of the way they were obtained by the magazine New Lines.
The businessman whom the magazine called "Yuri" had close ties to the Kremlin and did not know he was being recorded. He reportedly said in the 11-minute exchange in March that the Russian leader was "very ill with blood cancer."
The magazine said that his bona fides were established by open source verification and intelligence officials. Meanwhile the oligarch—one of the country's 200 richest—believed Putin had "absolutely ruined" the economies of Russia and Ukraine and lamented how "one crazy guy can turn the world upside down."
He also decried the Kremlin's justification for the war to "denazify" Ukraine and said "we all hope" that Putin dies from his cancer or in a coup to save Russia.
The magazine said his account chimed with a secret memo sent out on March 13 to regional managers of Russia's main spy agency telling them "not to trust rumors about the president's terminal condition," Christo Grozev, the head of investigations at research website Bellingcat, told New Lines.
However, Grozev said this led to FSB officers believing that Putin does suffer from a serious medical condition."
The momentum of speculation continues to build. Earlier this month, a Telegram social media channel purportedly run by a former Russian Foreign Intelligence Service lieutenant general claimed Putin is about to undergo cancer surgery.
The leader would temporarily hand over the reins of power to the secretary of Russia's Security Council, Nikolai Patrushev, said the post written under the pseudonym "Viktor Mikhailovich."
Meanwhile, Russian investigative outlet The Project said Putin had been examined by oncologist Evgeny Selivanov 35 times in the last few years.
There seems to be no let-up in the claims about Putin's health. In an interview with Britain's Sky News, Ukraine's head of military intelligence, Major General Kyrylo Budanov said Putin was in a "very bad psychological and physical condition and he is very sick."
Does Putin have cancer?
However the truth about Putin's condition may never be known. As previously reported by Newsweek, Olga Lautman, a senior fellow at the Center for European Policy Analysis said earlier this month that Putin "exhibiting symptoms of sickness was more theatrics and distraction."
Regarding the latest claims, she tweeted on Friday "so much nonsense being pushed by Russian intel agencies again. I have heard Putin is dying since around 2005."
"Putin's services do this for internal reasons to look for anyone including people close to him planning any moves," tweeted Lautman, a co-host of the podcast series Kremlin File, "also they may be putting this out to build the groundwork to put a new face on the Kremlin."
Most Related Links :
todayuknews Governmental News Finance News