world-News
Chicago-area shootings: nearly 80 injured, 13 dead since Friday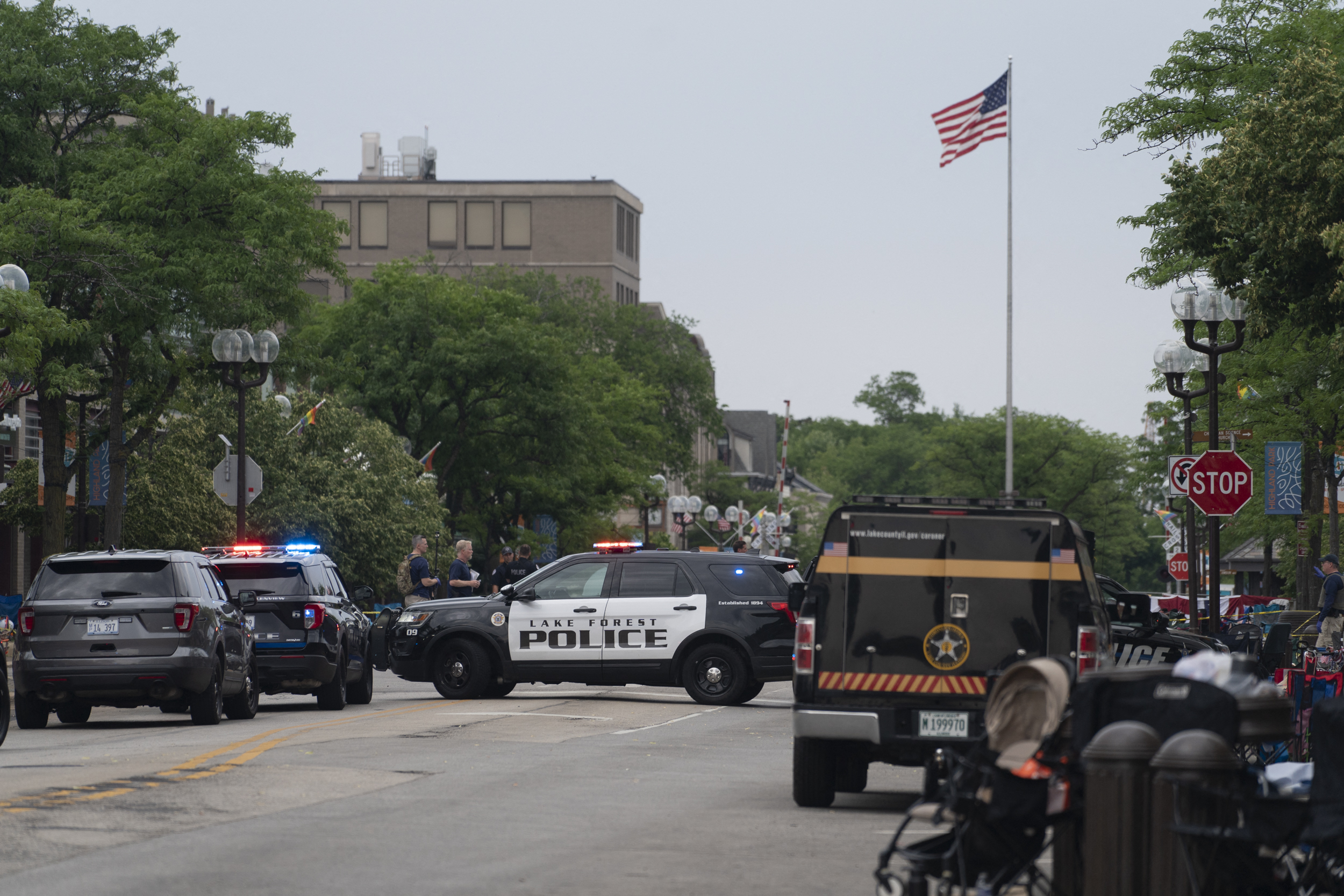 A deadly mass shooting at a Fourth of July parade in a Chicago suburb wounded approximately two dozen, adding significantly to the tally of people shot in the metropolitan area over the holiday weekend.
Over 80 people in the Chicago area have been injured by gun violence with over a dozen killed since the three-day weekend began Friday. As of Monday morning, the number of people shot stood at 55, reported WGN TV News.
But that number was driven higher later that day when a shooter opened fire during an Independence Day parade in Highland Park, Illinois.
Currently, at least six people have been reported killed and over two dozen injured from the parade shooting.
Officials with NorthShore Hospital said during a press conference Monday afternoon that they had received 26 total patients, including four to five children, reported WGN-TV. Of the total patients, 25 had gunshot wounds.
Hospital officials told the station that 19 victims have been treated and released, and the total age ranges were from eight to 85 years old. Five adults were pronounced dead at the scene and one other person, whose age was not provided, died at the hospital, according to the Lake County Coroner.
Earlier on Monday, 55 people had reportedly been shot by firearms in Chicago, with seven fatally. Among those injured was a 10-year-old boy struck three times while inside his home, per WGN-TV. Police said the boy, who was shot in his ankle and twice in the buttocks while in his bedroom, was taken to Comer Children's Hospital and is in good condition.
Those numbers were based on shootings that occurred between Friday 5 p.m. to 2 a.m. Monday morning, according to WGN-TV. Those shot were between 17 to 34 and in serious to critical condition. The most recent shooting reflected in the numbers was a shooting at an apartment building that left four people injured.
"I hate to say we wait for it or we expect it," said Street Pastor Donovan Price, per the Sun-Times Media Wire. "Fourth of July weekend has proven itself to be what it's going to be. The numbers aren't what last year were. However, that is not a sign that it's getting better. That's just the ebb and flow of violence."
During last year's extended weekend, 19 people were reportedly killed and more than 100 were shot. Police have stepped up their presence in hopes of preventing a repeat of last year's violence, Chicago Police Supt. David Brown told the news service.
The news comes as Chicago continues to struggle with violent crime. Last year, the city recorded more than 70 people shot over a summer weekend.
Earlier this spring, a man allegedly pointed a handgun at a television crew working on a story on Chicago's gun violence.
"Senseless gun violence is a national epidemic and has no place anywhere so we must keep fighting to end it," Brown said earlier in a tweet on Monday. "The Chicago Police Department will be there for whatever the City of Highland Park needs."
Authorities are currently searching for the suspect, described as a white male between 18 and 20 years of age with long black hair and a small build. The suspect is believed to have fire on the parade using a high-powered rifle from a rooftop, and authorities are advising the public to be cautious.
Saying "our hearts are with the Highland Park community," the Chicago White Sox said on Twitter that the team's scheduled game against the Minnesota Twins will go on tonight, but added that the postgame fireworks are cancelled.
Newsweek has reached out to the Lake County Sheriff's Office for comment.
Most Related Links :
todayuknews Governmental News Finance News