world-News
California assistant principal apologizes after posing with Trump 2024 flag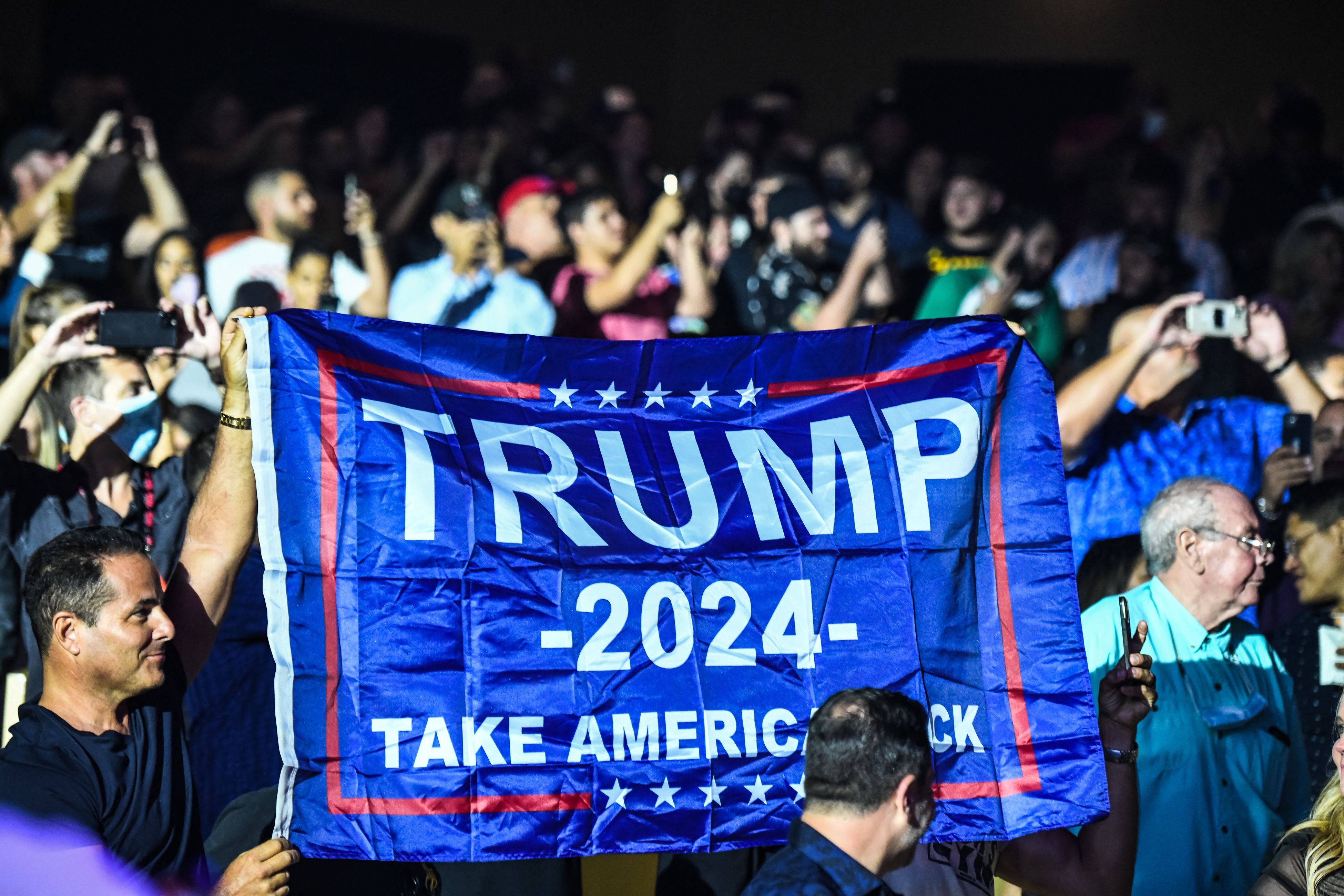 An assistant principal at a California high school has apologized after she was asked by a student to hold a flag of support for former President Donald Trump for a photo that was posted online.
Although the school district said the administrator was not making any political statement, the incident at Royal High School in Simi Valley sparked a debate about neutrality on campus and led to a dispute among students, FOX 11 reported.
The controversy started when the administrator, named by the network as Debbie Broberg, was pictured with a student holding a "Trump 2024, Take America Back," flag.
One unnamed parent with children at the school told Fox 11 that she thought the photo taken on Monday "was pretty wrong."
She said that "even the American government class at the school doesn't discuss current elections because they know it can be polarizing and cause hostility."
As news of the image spread across campus, some students brought Mexican flags in protest.
One student said a fight broke out and insults were hurled after a dispute started between a student who had brought a Mexican flag and one with a Trump flag.
The Simi Valley Unified School District said it expected its employees to be "politically neutral" but noted that Broberg "was not waving the flag," in the image.
"A student asked her to hold it and then took the picture and posted it," the statement to Fox 11 said.
"Mrs. Broberg freely and sincerely apologized to the school's staff and students about this incident," the statement said. "She was not trying to make a political statement and she is deeply sorry and very concerned about any conflict that has arisen from it."
The school district said that it would look at what needed to be done "to ensure that it doesn't happen again with any political flag." Newsweek has contacted Simi Valley Unified School District for comment.
This week, a Black student at a school in Princeton, North Carolina, said she was taunted by white students displaying Trump 2024 and Blue Lives Matter flags in front of her.
Brooklyn Edwards, a 15-year-old sophomore, told ABC 11 the incident at Princeton High School in Johnston County was part of a spike in racially motivated bullying on the campus.
The network showed a video of the flags being brandished by students in the school's gymnasium.
Johnston County Public School told the network that while it "would not comment on specific events regarding student discipline…it did not take "any bullying or harassment incidents lightly."
Most Related Links :
todayuknews Governmental News Finance News