world-News
Buzzy Cohen emerges as unlikely 'Jeopardy!' host frontrunner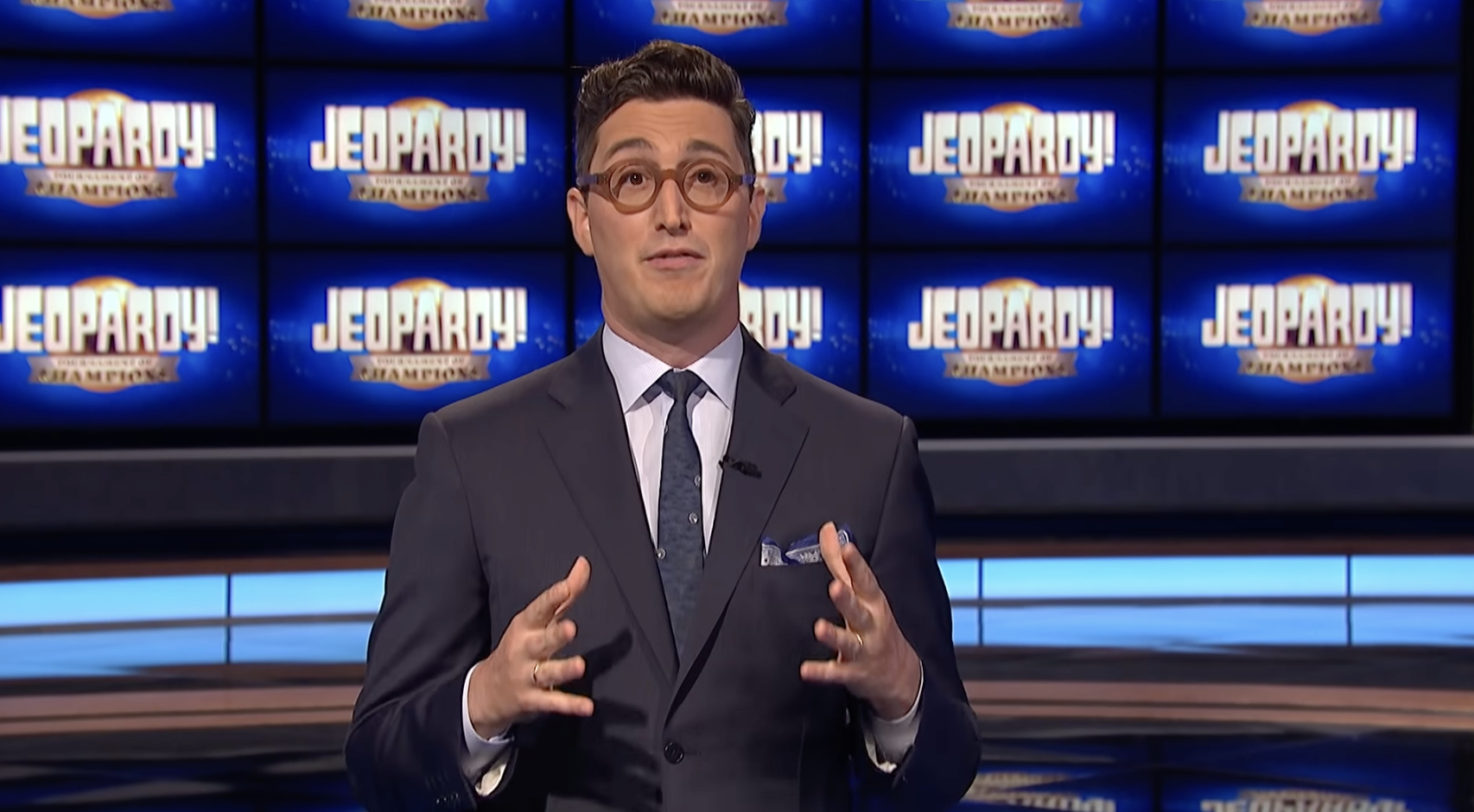 Buzzy Cohen has emerged as a new favorite in the Jeopardy! host race.
The former quiz champion turned presenter is on screens this week as the show airs reruns of Cohen's guest-hosting stint from the 2021 Tournament of Champions.
The 36-year-old won the 2017 Tournament of Champions, but initially played as a contestant back in 2016.
Cohen's two-week appearance, which originally aired in May, is being repeated ahead of the new season premiere on September 13.
After gaining recognition for his deft hosting capabilities initially earlier this year, the past two weeks' reruns have propelled Cohen firmly back into viewers' minds, distinguishing him as a worthy replacement for Alex Trebek.
"Buzzy Cohen is very amusing, highly intelligent, supremely adept at gameplay and hosting, extremely congenial, and most importantly—and I cannot stress this enough—completely scandal-free! #HireBuzzy," reads one tweet of approval from a fan.
While another added: "Make Buzzy Cohen the permanent host of Jeopardy! He's so natural & a perfect fit!"
"Watching the reruns of the #jeopardy tournament of champions has reminded me how great a host Buzzy Cohen would be," said another.
While another fan added: "Buzzy Cohen should be the new, permanent Jeopardy host."
On the practicalities of hosting such a revered show, Cohen spoke to producers in May about his ability to work the long hours involved.
"I started working out to get my stamina up," he said in a behind-the-scenes video. "I know how long these tape days are and how focused and attentive the host really needs to be—you've got to be really focused and have your stamina up."
On stepping into Trebek's shoes, Cohen said: "I don't have words for this. I stood on this stage four years ago and I told Alex with all love and admiration that I would love to host this show that I love so much, and I can't believe that I got that shot."
In an interview with The View in May, Cohen opened up about putting his mind to the task as well as overcoming his struggles with depression.
"Being on Jeopardy! showed that when I really put my mind to it, I had something to offer that no one could take away.
"I think when you're struggling with depression, it can be so easy to discount the things that you contribute to—whether it's your family or work or your community—and either give the credit to someone else or say it's really not that special.
"I was very lucky in that I had this amazing accomplishment on Jeopardy! that I could always point to and say, 'No, you know what? You did that. No one can take that away from you.'"
Most Related Links :
todayuknews Governmental News Finance News