world-News
Brooklyn Beckham trolled after claiming he invented combined last names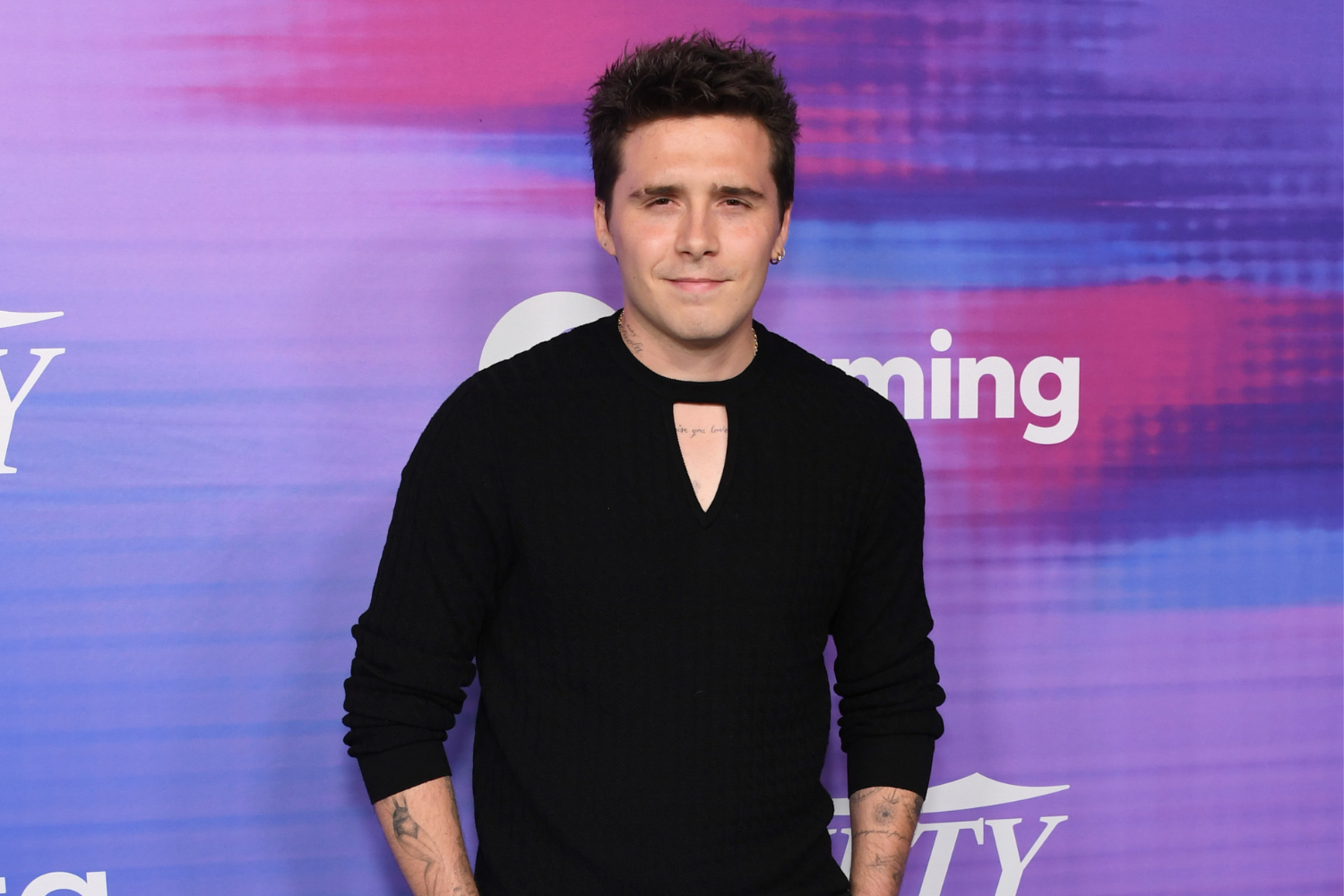 Brooklyn Beckham is being trolled online after seemingly claiming he invented combined last names.
In an interview with Variety, David Beckham and Victoria Beckham's 23-year-old son said he created this "new thing" following his marriage to wife Nicola Peltz.
"We had this idea—we kind of combined our last names," the magazine's cover star told the outlet. "I was just like, oh, we could start a new thing, and it'll be so cool to have our own kids and have little Peltz Beckhams running around."
Fans were quick to take to Twitter to tease the England native for his comment.
"As if I've not had a double barrel surname for the last 31 years," one user wrote, while a second added: "Does Brooklyn Beckham think he invented double barrelled names?"
Meanwhile, editor Emmy Griffiths tweeted via her verified account: "Brooklyn Beckham introducing double barrel surnames to the world is akin to Alexandra Burke bringing 'elephant in the room' to the U.K." At the time of publication, her post racked up more than 7,200 likes, nearly 400 retweets and 87 quote tweets.
Others, however, defended the model's remark.
"People are being purposely obtuse," someone else chimed in, noting Beckham "obviously meant creating their new family name & not introducing the concept."
Another agreed, asking: "Am I the only who thinks that he meant that combining both their surnames would be a new thing to create a legacy for their children? Instead of just Beckham."
Newsweek reached out to Beckham's representative for comment.
Beckham and Peltz tied the knot on April 9 in Palm Beach, Florida. Since then, rumors have been swirling that there was a feud between the Transformers actress and the Spice Girls alum after she opted for a Valentino gown instead of one designed by her mother-in-law.
"I was going to and I really wanted to, and then a few months down the line, she realized that her atelier couldn't do it, so then I had to pick another dress," Peltz clarified in the same interview. "She didn't say you can't wear it; I didn't say I didn't want to wear it. That's where it started, and then they ran with that."
Adding to his wife's point, Beckham said: "Everyone gets along, which is good."
Deborah Carr, a professor of sociology and director of the Center for Innovation in Social Science at Boston University, told CNN in July that adopting the husband's name stems from patriarchal history and the notion that women, once married, became a man's possession.
Despite a rise in feminism and gender equality, Carr said that "at least in the U.S., about 20 percent to 30 percent of women retain their name, meaning the vast majority take their spouse's name when they marry."
Carr gave the example of Jennifer Lopez, who confirmed she changed her surname following her wedding to Ben Affleck.
"Women may take their husband's name legally, but professionally, I would bet she will continue to perform under the name of J. Lo," she told the outlet. "Sometimes people take their husband's name legally, but professionally, they may still use their maiden name."
Most Related Links :
todayuknews Governmental News Finance News