world-News
Blast may have killed 100 Russian soldiers in occupied Luhansk: Governor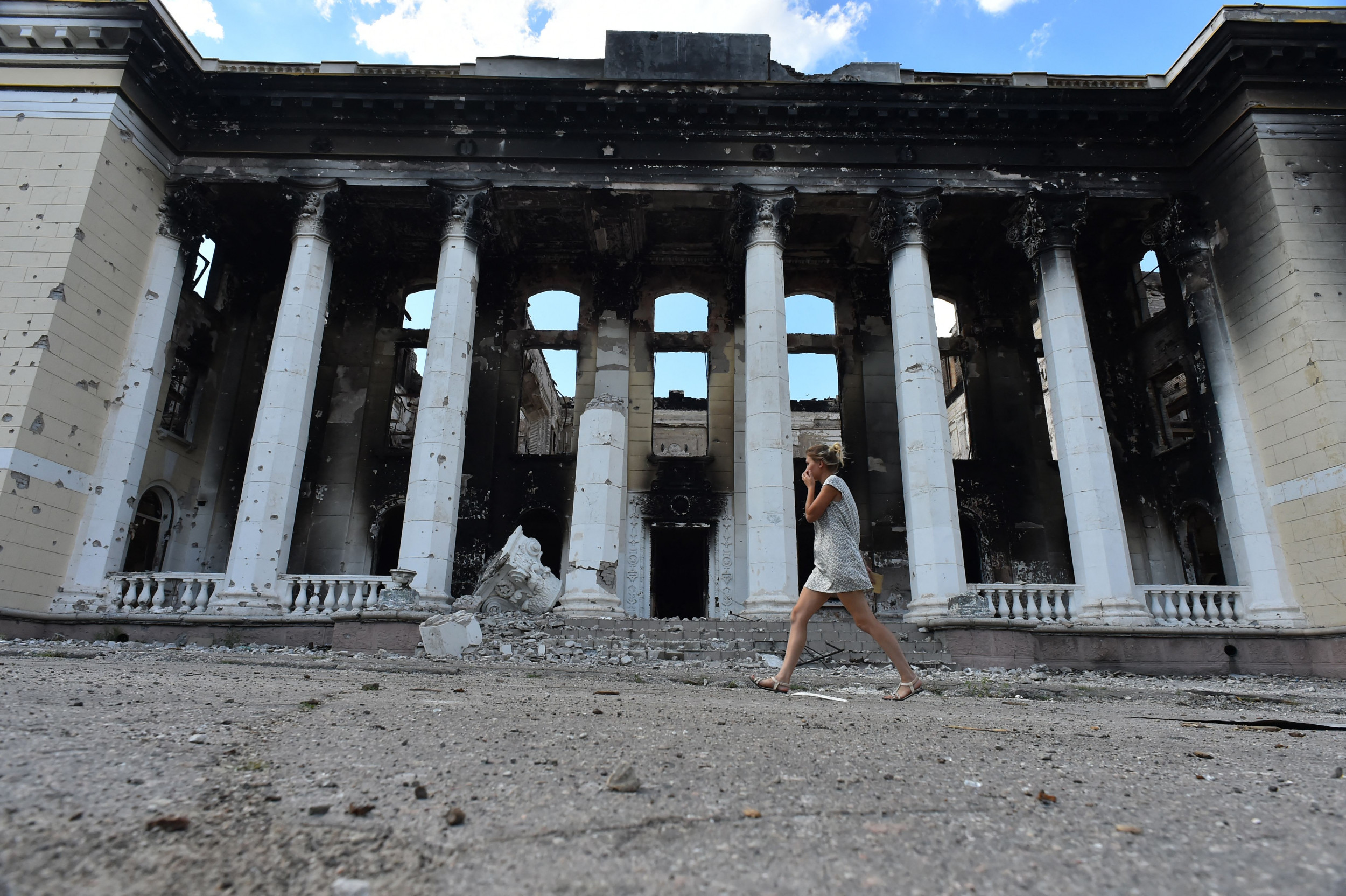 A Ukrainian regional governor in the country's war-torn east says that up to 100 Russian soldiers could have died in an explosion in the recently occupied city of Lysychansk.
Serhiy Gaidai, head of Ukraine's Luhansk administrative district, provided few details about the blast in an interview with Radio Liberty on Tuesday. His remarks come amid reports of ongoing morale problems among Russian forces despite recent victories in Ukraine's eastern Donbas region.
Gaidai told the news outlet that Russian troops were conducting a large offensive from the side of an oil refinery and suggested that "some careless smoking" may have caused the deadly explosion in Lysychansk, which Russia claimed last month to have "liberated" as the last major holdout in the Luhansk administrative district.
The slain soldiers were no longer part of Wagner PMC, a Kremlin-aligned private military company, but were in Russia's regular army, he said.
The Kremlin initially planned to quickly take Ukraine's capital city of Kyiv after launching its invasion of the country on February 24. But faced with unexpectedly stiff resistance from the Ukrainian military, Russia turned its attention to Ukraine's east, which is home to a large population of Russian speakers in addition to two separatist groups aligned with the Kremlin.
Russian forces saw success earlier this summer as it took Severodonetsk, a strategically critical city in the country's east as Ukrainian forces made a strategic withdrawal.
Despite the losses, a poll by the International Republican Institute of Ukrainians released last week found that nearly two-thirds of respondents believed their country would regain its internationally recognized borders, including in Russian-occupied Donbas and Crimea. That's up from 53 percent in April.
The Institute for the Study of War, a U.S. think tank, published research Monday of reports that separatist militias in Luhansk are refusing to fight in the nearby Donetsk administrative district, complaining about the grueling pace of the offense.
"This trend is particularly dangerous to Russian forces seeking to recruit still more new soldiers from Luhansk Oblast to make up for recent losses," researchers from the think tank wrote. "Further division within Russian-led forces also threatens to further impede the efficiency of the Russian war effort."
Gaidai said in a Telegram post Tuesday that "explosions at warehouses and military bases in the occupied territory of Luhansk region are occurring more and more often, often due to the 'carelessness of the Russians.'"
"This significantly reduces the number of artillery fire and makes it difficult for Russian troops to advance deep into Ukraine," he said.
Newsweek has reached out to the Russian government for comment.
Most Related Links :
todayuknews Governmental News Finance News