world-News
Biden seeks nuclear deal with Iran's "regime of brutal hangmen," Israeli PM says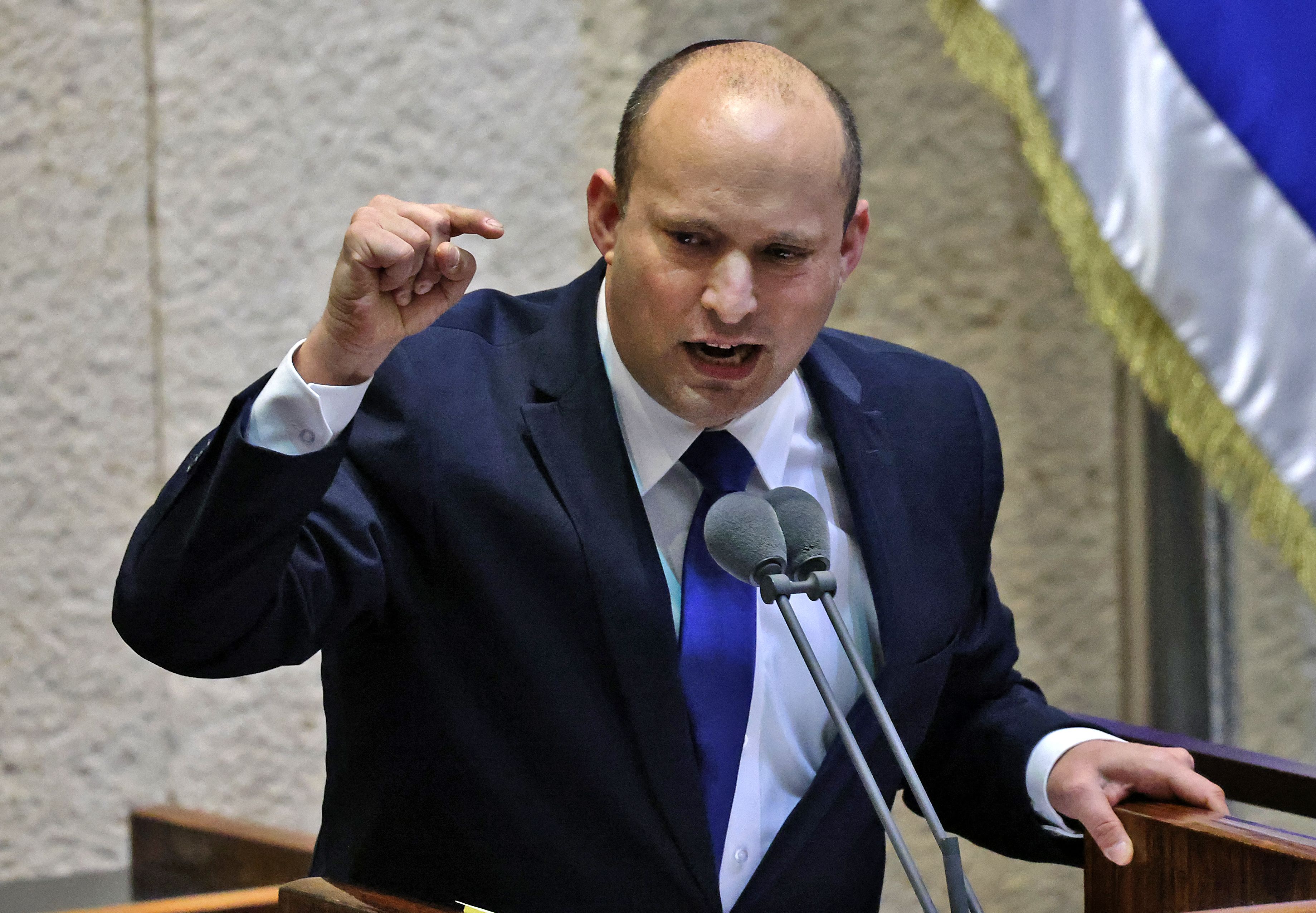 Israeli Prime Minister Naftali Bennett warned the United States to "wake up" and not to embrace Ebrahim Raisi, Iran's new ultraconservative president-elect, as the Western allies seek to restart nuclear disarmament talks with Tehran.
Iranian Foreign Minister Javad Zarif on Friday said that renegotiation of the Iran Nuclear Deal could occur before Raisi takes power, offering some White House officials hope that President Joe Biden may be able to restart the talks which began under former President Barack Obama in 2015.
But Israel's Bennett cautioned the U.S. against trying to work with any Tehran officials, particularly the incoming Raisi regime of the Islamic Republic government. The Biden administration has reiterated that its focus is on restarting nuclear negotiations with Iran.
"A regime of brutal hangmen must never be allowed to have weapons of mass destruction," Bennett told reporters in Jerusalem Sunday, blasting all discussion of nuclear deal renegotiation with Iran.
Bennett went on to ridicule last week's Iranian elections as far from a free and popular vote. Iran's official election count shows Raisi, the country's chief jurist who is also currently subject to U.S. sanctions for human rights violations, won 62 percent of the vote in Saturday's election.
"Raisi's election is, I would say, the last chance for world powers to wake up before returning to the nuclear agreement, and understand who they are doing business with," Bennett added in a statement he read out Sunday in Hebrew and then in English. "Israel's position will not change on this."
The recent election of Raisi, a hard-line judge and close associate of Ayatollah Ali Khamenei, was condemned by Israeli and U.S. government officials as being a fraudulent transfer of power.
White House National Security Adviser Jake Sullivan on Sunday told ABC News' This Week that the new Raisi regime will likely have little effect on the ongoing nuclear talks and discussion of tariffs. Sullivan said the "ultimate decision" always comes back to Khamenei, no matter who holds power in Tehran's government.
"It's hard to speculate about the internal dynamics of Iran, but what I would say is the ultimate decision for whether or not to go back into the deal lies with Iran's Supreme Leader and he was the same person before this election as he is after the election," Sullivan added.
The White House has already begun such talks with the other members of the accord, including Britain, France, Russia, China and Germany.
Newsweek reached out to the White House as well as Israeli embassy officials in Washington Sunday for any additional remarks about the ongoing Iranian nuclear deal talks.
Most Related Links :
todayuknews Governmental News Finance News