world-News
As Biden reels from Afghan debacle, Kyrsten Sinema warns of defeat at home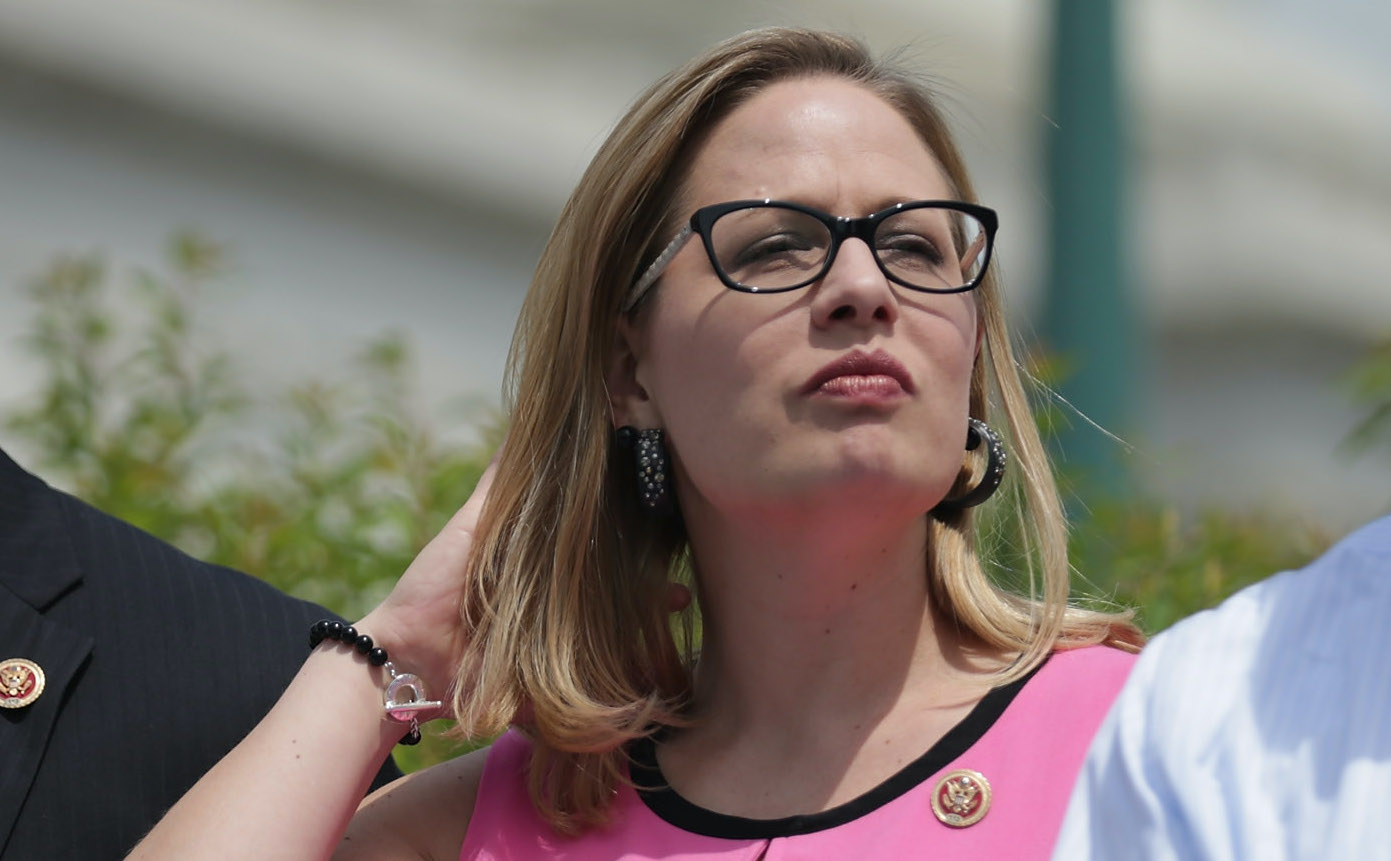 While Democratic President Joe Biden struggles to evacuate U.S. troops, citizens and Afghan allies out of Afghanistan, a member of his own party may soon set him up for another struggle at home.
Democratic Arizona Senator Kyrsten Sinema has said she will not vote in support of Democrats' $3.5 trillion infrastructure plan. The plan is considered an important part of Biden's and congressional Democrats' agenda leading into the 2022 midterm elections.
"While I support beginning this process, I do not support a bill that costs $3.5 trillion," Sinema said. Her statement could indicate her flexibility over its final proposals or spending limits. She has not yet indicated which she might be willing to support though. Newsweek contacted Sinema's office for comment.
Right now, the U.S. House is considering a vote on a $1.2 trillion bipartisan infrastructure bill. The Senate passed the bill on August 10. Sinema has indicated that her opposition to the $3.5 trillion proposal will endure no matter what happens during the House's consideration of the $1.2 trillion bill.
"Proceedings in the U.S. House will have no impact on Kyrsten's views about what is best for our country," Sinema's spokesperson John LaBombard told Politico.
Biden's proposed $3.5 trillion "human infrastructure" legislation would provide funding for key Democratic priorities. These priorities include free community college, childcare credits, Medicare expansion, green cards for some undocumented immigrants, a child tax credit, tax increase on large corporations and wealthy Americans and other proposals.
Democrats want to pass the $3.5 trillion spending package using the budget reconciliation process. The process requires only a simple majority vote in the Senate for approval. However, the Senate is currently evenly divided between 50 members in the Republican Caucus and 50 members in the Democratic Caucus.
As such, the Democrats would need all 50 caucus members to vote in support of it so that Vice President Kamala Harris could cast a tie-breaking vote as Senate president.
Sinema is considered a moderate whose vote is never guaranteed. In this way, she is similar to Democratic West Virginia Senator Joe Manchin.
Manchin has said he would vote in support of beginning the $3.5 trillion infrastructure budget reconciliation process "out of respect for my colleagues." However, he added that he wasn't "making any promises" about the proposal's ongoing negotiations, the Associated Press reported.
The $3.5 trillion proposal would need to pass the Senate before lawmakers start drafting specific tax and spending goals for the final package.
An early August poll shows a slight majority of Republican voters support the $3.5 trillion spending plan.
Most Related Links :
todayuknews Governmental News Finance News