world-News
April Faves: Newsweek's Products of the Month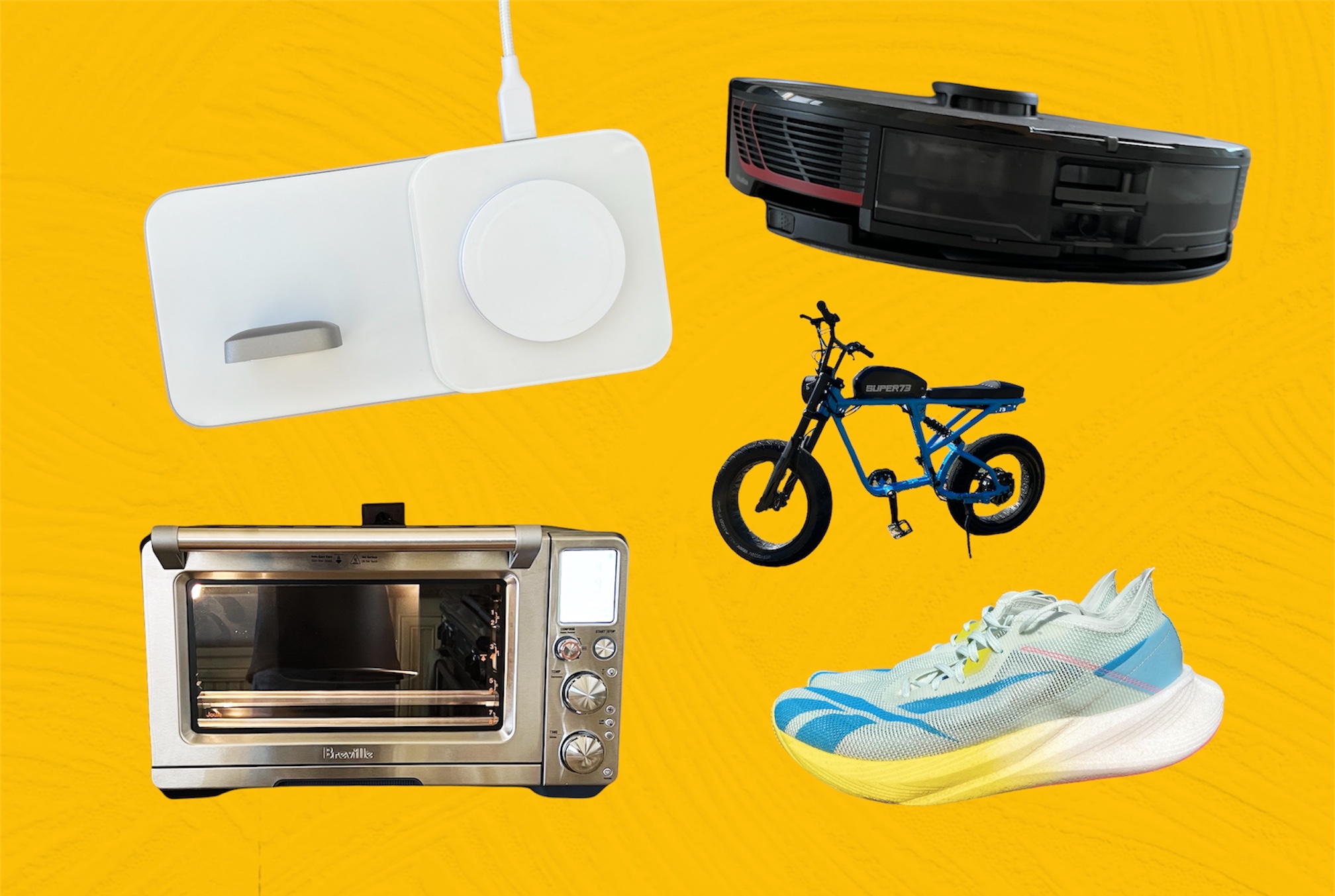 There is no shortage of new items being released each month. Newsweek's April faves is a chance to round up the best and most interesting products that we went hands-on with to make sure they get the credit they deserve. This month we tested new running shoes, an iPhone dock, a robot vacuum and even the coolest e-bike around.
In addition to recapping the standout products, there are also some new mini reviews and products we like but are complicated in some fashion. And, of course, there are plenty of new things we are looking forward to that should be out soon. The prices listed below may fluctuate over time.
April Faves
Nomad Base One Max
There is no shortage of bedside iPhone and Apple Watch charging docks, but the new Nomad Base One Max stands above the rest. The Base One Max is nearly 2 pounds, so it doesn't lift up when you take your phone off the MagSafe charging area. The MagSafe charger also officially supports the full 15 watts charging speed. Because the watch charger is propped up vertically, it can handle all Apple Watch bands—loops or otherwise—without needing to disconnect them. The price is premium but falls in line with plenty of other multidevice docks out there.
Buy at Nomad for $149.95.
Reebok Floatride Energy X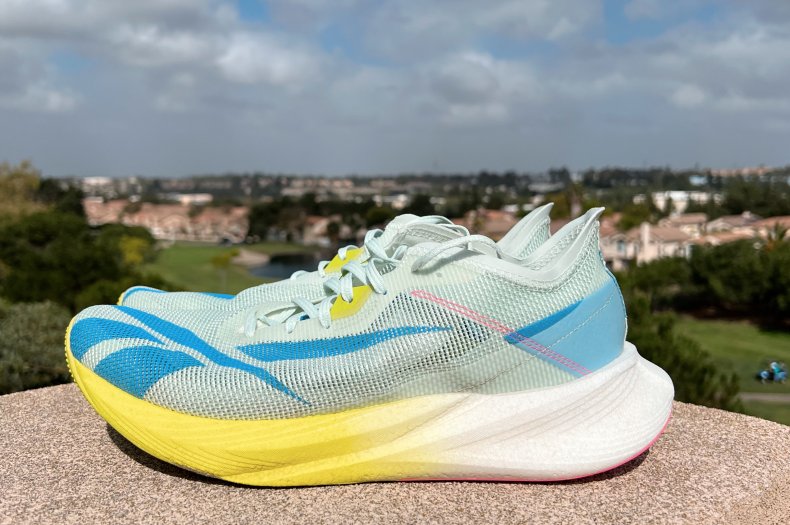 The Reebok Floatride Energy X running shoes might seem expensive at $170, but they're actually going up against shoes regularly priced in the $200 range—making them a great value. The Energy X feature a carbon fiber plate in the midsole's forefoot to give you more energy return than only foam can provide. These shoes are great for any length run but are aimed at people putting lots of miles on their feet.
Buy at Reebok for $170.
Roborock S7 MaxV Ultra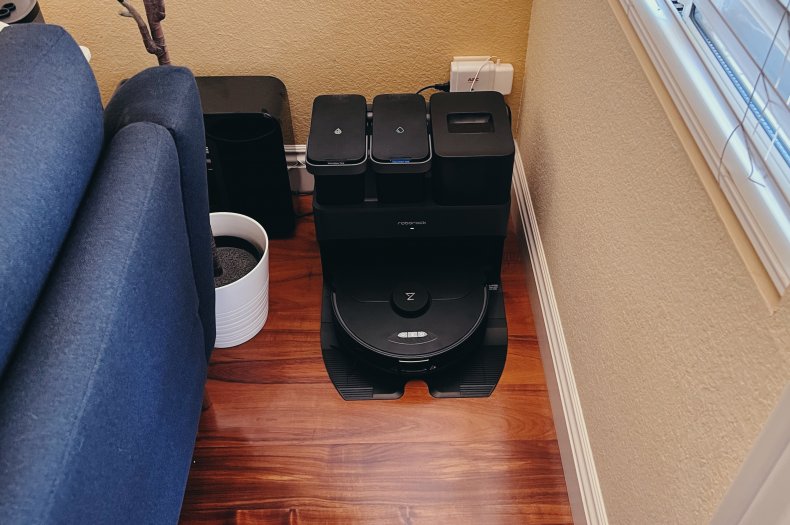 The Roborock S7 MaxV Ultra includes some impressive computer vision (cameras and lasers) so that, finally, a robot vacuum and mop can lightly clean your home with very little human assistance. It's not perfect, but this product is really good and can save some time and energy getting rid of constant pet hair. Plus, the Ultra's all-in-one docking station complements the product so you can really stay hands-off for most of the cleaning process.
Coming soon at Roborock.
Mini Reviews
Backbone One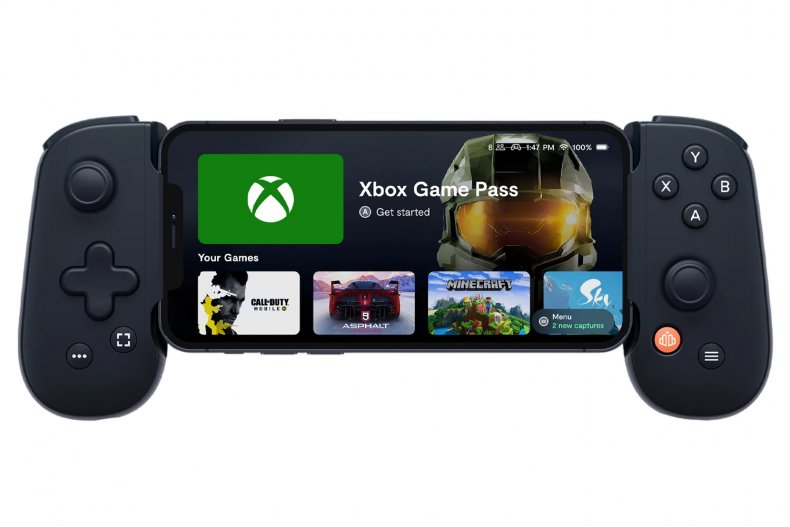 The context for the Backbone One video game controller is that while mobile gaming is so convenient—it's right there in your pocket—touchscreen controls aren't always great, or even good. The Backbone One wraps physical joysticks and buttons around your phone and utilizes the phone's power connector so no batteries or charging is necessary.
The biggest problem I encountered (or have hesitation about) is the Backbone One's fit and long-term usability. For example, it required an adapter for the iPhone 13 Pro I was using since it was different enough from the previous iPhone Pro model. When new phones come out, it's possible the controller might not accommodate them, even with an adapter.
With a Lightning to USB-C cable you can utilize the controller wired with an iPad or another device. This wired use could keep the Backbone One from being completely obsolete. (Although this won't work with an iPhone because there aren't Lightning to Lightning cables.)
In terms of little annoyances, once the controller is attached to a phone, it can be tough to go back and forth between playing games and using the phone for other things. The Backbone One buttons won't control iPhone functions outside of games, like going to the home screen or navigating apps.
The idea behind the Backbone One is great. The controller feels comfortable in hand. The games that recognize controller support also work well. It's a worthy investment for anyone who would rather mash buttons than swipe or tap on a glass screen.
Buy at Backbone for $99.99.
TP-Link Deco XE75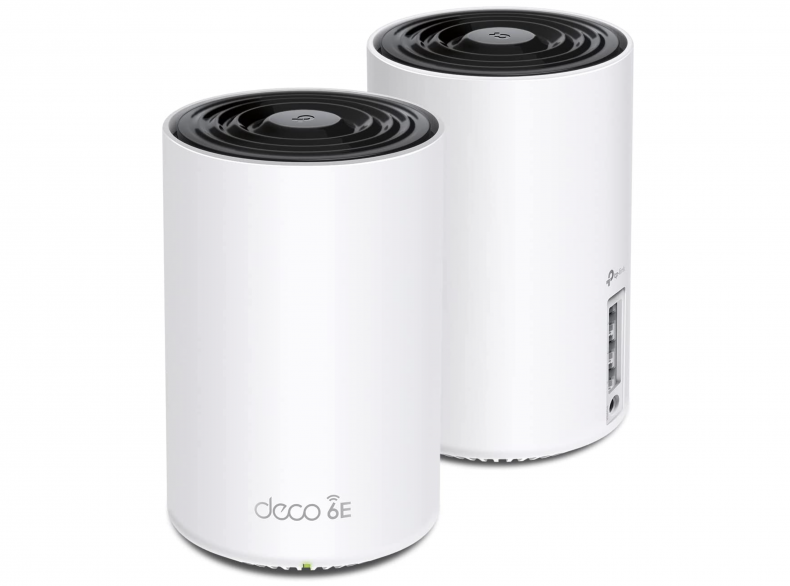 The TP-Link Deco XE75 is the latest mesh router to bring Wi-Fi 6E to homes for compatible devices. The mesh system comes with two units that claim to provide 5,500 square feet of coverage. I was using two TP-Link Deco X60 mesh routers prior to testing the XE75, and I did notice a little bit of extended range: It seems the new model does have more reach in a real-world setting.
The XE75 only took mere minutes for me to set up using the company's mobile app. Granted, I am familiar with TP-Link's method and settings, but it was a painless experience. Even doing a firmware update after setup only took 3 minutes from start to finish.
In terms of features, the Deco XE75 brings a 6 GHz wireless band that is put to use as a dedicated backhaul for increased performance of non-6E devices on the network. The mesh system can handle 200 devices connected to it. There's also the TP-Link HomeShield, which should help protect against rogue "internet of things" attacks. All in all, I've been extremely happy with the daily performance of this mesh system. I don't want to monitor speeds or deal with fiddly wireless networking, and with the Deco XE75, I haven't had to.
Buy at Amazon for $299.99.
Joué Play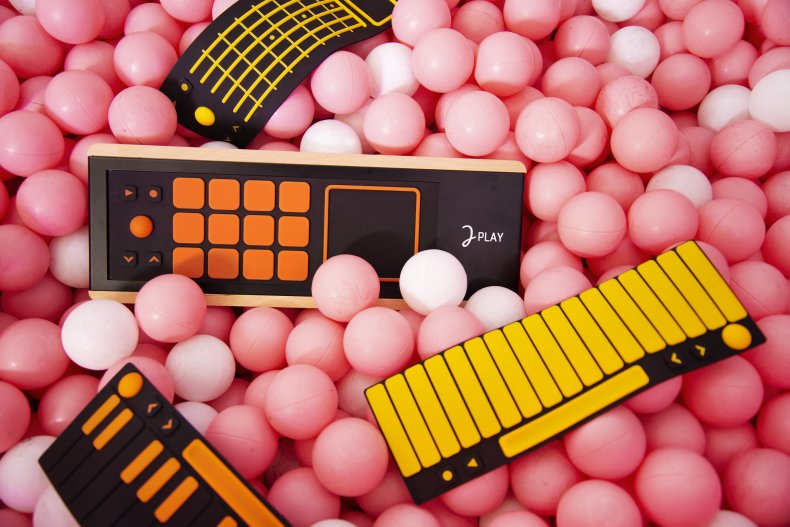 I had aspirations of using an iPad as a musical instrument with various music apps at one point—probably like a lot of other people. GarageBand gets close with a variety of on-screen instruments that you can play and record. But I always found the screen to be a huge hindrance. A piece of glass lacks the tactile feel of keys or buttons. The Joué Play overcomes the touchscreen pitfalls and is a multi-instrument device that can be connected to an iPad, Mac and more.
You simply place one of the rubber instrument pieces on the Joué Play, and it becomes that instrument. There are currently four different instrument pads available, including a synth, a piano, a guitar and a drum machine. Each one of those also unlocks more sounds and instrument styles in the app.
It's quite a bit of fun to use as a digital music input and could possibly serve as keys replacements in certain recording contexts. In my opinion, the guitar pad is the odd one out. It could be useful in a pinch, but the other three pads all better mimic their musical counterparts.
You use the device with its own Joué Play app. That's where you can record, change sounds or even learn to play songs with guided instructions. If you want to use the device as a digital audio workstation (DAW) in other apps, you'll need to pay an additional $50 to unlock the Pro model, which provides full MIDI mapping.
At $295 for the Joué Play and four instrument pads, I think it's a terrific option for exploring your musical curiosities. Even at $345 for the Pro, I think it makes for an inexpensive input device for anyone recording their own music or who is well versed in the music space. The Joué Play is a clever idea executed really well.
Buy at Joué from $295.
It's Complicated
Super73 R Brooklyn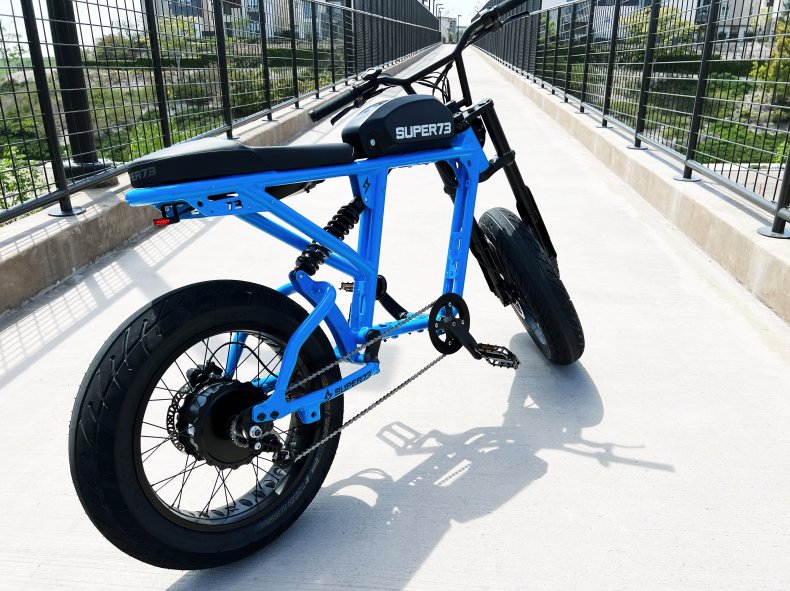 The R Brooklyn is the newest e-bike from Super73. I couldn't have had more fun riding the bike, which feels more like an electric motorcycle. The biggest problem with the R Brooklyn, however, is that it's really expensive. It can't go faster than 20 miles per hour with the throttle, so using it as a regular vehicle in traffic is out. It can only really hold one person, so it's not feasible for taxiing people back and forth. If you have a need for a well-built, fun-to-ride e-bike, then take a look at the R Brooklyn. Just be prepared to have a little sticker shock.
Buy at Super73 for $3,495.
Breville Joule Oven Air Fryer Pro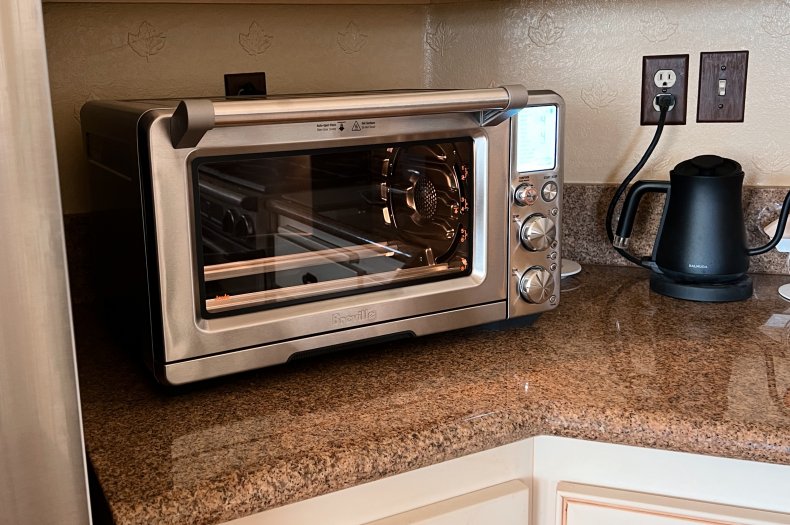 On one hand, the Breville Joule Oven Air Fryer Pro is a brilliant countertop oven with more than a dozen cooking functions. It heats fast and has a large capacity. On the other hand, its main feature—Wi-Fi connectivity to help you cook the curated recipes from its app—is severely limited for what you'd want a smart, connected oven to be able to do. Basically, this is a wonderful oven that's probably $100 overpriced because it can barely utilize its internet smarts.
Buy at Breville for $499.95.
Coming Soon
We're getting into the season when products announced at Consumer Electronics Show in January are finally making their way to consumers. We should start seeing those products that were announced at the beginning of the year, like Samsung's new Bespoke vacuum and the Frame TV anytime now.
Samsung's latest Frame TV doesn't push too far into high-end television technology, but it does add an anti-glare coating that cuts down on the glossy look most TVs exhibit. It should make watching shows better, of course, but it should also make the screen look much more like a piece of art when the Frame is off and it's in art mode.
Newsweek may earn a commission from links on this page, but we only recommend products we back. We participate in various affiliate marketing programs, which means we may get paid commissions on editorially chosen products purchased through our links to retailer sites.
Most Related Links :
todayuknews Governmental News Finance News