world-News
Antony Blinken backs Taiwan's bid to break China's 6-year WHO blockade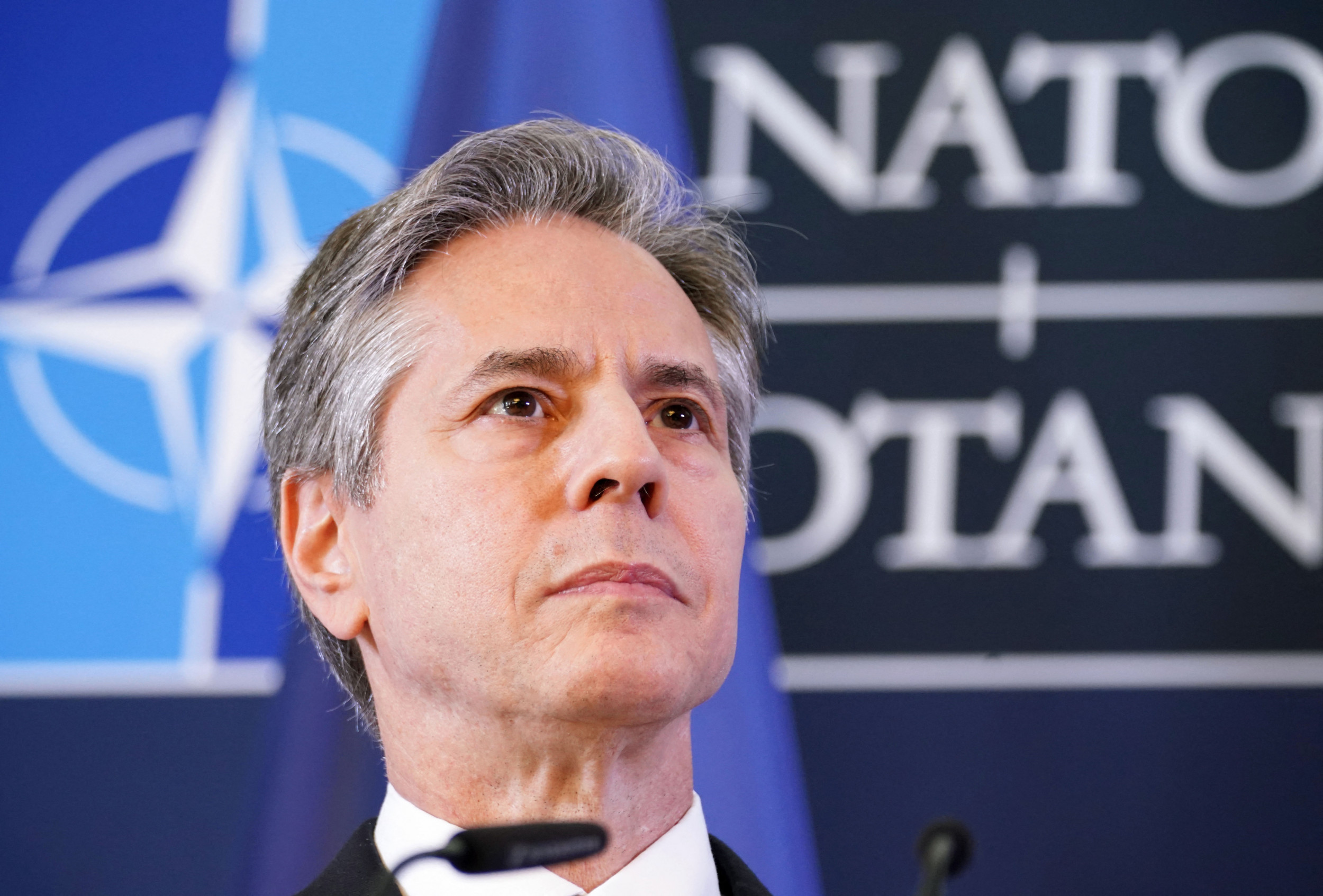 The United States has thrown its weight behind Taiwan's bid to take part in the World Health Organization's World Health Assembly (WHA) this month, an annual effort that has been stymied by China for the last six years.
Taiwan isn't a U.N. member state and therefore doesn't have regular access to its special agencies, but it has been granted non-voting observer status in the past. Between 2009 and 2016, when a party favored by Beijing returned to power in Taipei, Taiwanese health experts participated in the yearly gathering of the WHO's decision-making body without issue.
However, that privilege ended following the May 2016 inauguration of Tsai Ing-wen, a technocratic president whose election marked Taiwan's turn away from closer ties with China in favor of stronger relations with fellow democracies, and further highlighted the ideological differences between the two nations.
The Chinese government's precondition for Taiwanese participation in the WHA, and other forums in the U.N. system, is simple: declare unequivocally that Taiwan is part of China. Tsai hasn't relented; neither has Chinese President Xi Jinping. As such, there's been no meaningful change in Taiwan's chances of joining.
In a statement on Wednesday, U.S. Secretary of State Antony Blinken said there was "no reasonable justification" for Taiwan's exclusion. Last week, President Joe Biden signed into a law that directed Blinken to develop a strategy to help Taiwan regain its observer status in the WHO. The island's participation is viewed as critical for effective global health governance, especially since its expertise has been shut out during the pandemic.
"We strongly advocate for the WHO to invite Taiwan to participate as an observer and lend its expertise to the solution-seeking discussions at the 75th WHA this May," America's top diplomat said, building on wider support from the Group of Seven and parliamentarians in other Western governments.
The meeting in Geneva—the first in-person gathering since 2019—will run from May 22 to 28. Taiwan expressed "regret and dissatisfaction" at the WHO's failure to consider its bid, confirming that Taiwanese representatives hadn't received an invitation to join the WHA.
Earlier this month, Lee Li-feng, Taiwan's deputy health minister, announced plans to travel to Switzerland, where her delegation will hold talks on the WHA's sidelines with Taipei's allies and partners, 13 of whom have requested the WHO debate the island's inclusion.
"Inviting Taiwan to attend the WHA as an observer would exemplify the WHO's commitment to an inclusive approach to international health cooperation and 'health for all,'" Blinken's statement said. "Taiwan is a highly capable, engaged, and responsible member of the global health community, and it has been invited to participate as an observer in previous WHA meetings."
"Taiwan and its distinct capabilities and approaches—including its significant public health expertise, democratic governance, resilience to COVID-19, and robust economy—offer considerable value to inform the WHA's deliberations," the secretary continued.
"There is no reasonable justification to exclude its participation, which will benefit the world. As we continue to fight COVID-19 and other emerging health threats, Taiwan's isolation from the preeminent global health forum is unwarranted and undermines inclusive global public health cooperation," Blinken said.
Last week, Taiwan's representatives in New York told Newsweek that exclusion from the WHO has impeded its efforts to consult with other countries that fall within the U.N. agency's Western Pacific regional office, even as new pandemic-related developments continued to emerge.
"Furthermore, it has hindered Taiwan's ability to share its advanced technologies and experiences with the region," they said.
Taiwanese experts have even struggled to gain access to the WHO's often closed-door technical meetings. "Taiwan received invitations to only 13 of the 21 technical meetings it applied for in 2021," their statement said.
"While the WHO has made slight improvements in facilitating Taiwan's regular participation, these efforts continue to be an insufficient response to Taiwan's global public health system participation needs and do not allow Taiwan to fully and professionally contribute through the WHO," they concluded.
For its part, China continues to see Taiwan's participation as conditional. On Wednesday, Wang Wenbin, a spokesperson for its Foreign Ministry, said Beijing had granted approval to 47 Taiwan public health experts in WHO technical activities. It was evidence that Taiwan's ability to obtain information was unimpeded, he said.
Wang concluded that U.S. advocacy of Taiwan's inclusion was an attempt to "contain China" by "exploiting the WHA."
Most Related Links :
todayuknews Governmental News Finance News