world-News
Alex Jones endorses "someone way better than Trump"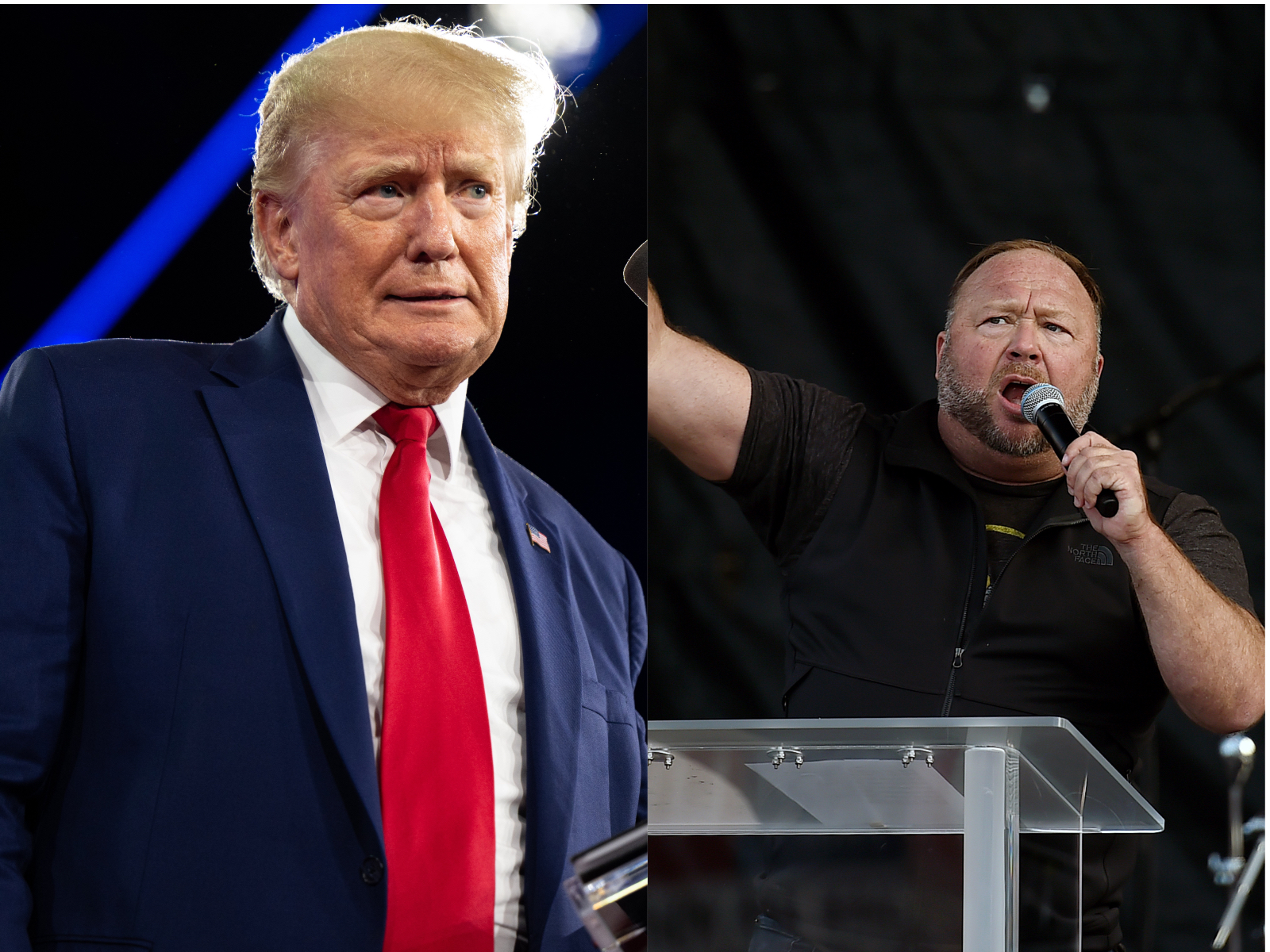 Infowars conspiracy theorist Alex Jones has stopped supporting former President Donald Trump, announcing he's backing Trump's potential 2024 presidential rival, Florida Governor Ron DeSantis.
Jones said that he had only supported Trump "pigheadedly" in the past, during a Wednesday livestream on Infowars. He blasted the former president for backing COVID-19 vaccines and accelerating their development with his Operation Warp Speed initiative, while falsely claiming that the vaccines "don't work" and are "poisonous." Jones praised DeSantis for becoming more "red-pilled," a reference to the film The Matrix that is often used by the right to describe a person becoming conservative.
"I've been persecuted like nothing in my life for supporting [Trump], and that made me kind of pigheadedly support him a few years ago even though I disagreed with his Warp Speed," Jones said. "But that said, I am supporting DeSantis. DeSantis is just gone from being awesome to being unbelievably good … He's getting red-pilled more and more each day … I'm a DeSantis guy."
While Trump was interviewed by Jones during his 2016 presidential campaign and enjoyed the support of the Infowars host throughout his presidency, Jones has previously denounced the former president for backing the vaccines. He urged followers to "move on" from Trump and threaten to "dish all the dirt" on him last December.
On Wednesday, Jones said that he was "coming after" Trump for supporting the vaccines and would attempt to block any attempt by the former president to "join the new world order and destroy us."
The Infowars host also played a video clip of DeSantis suggesting that COVID-19 vaccine booster shots put people at higher risk of becoming ill and arguing that vaccine manufacturers said the shots were completely effective against contracting the virus.
COVID-19 booster shots do not put people at an increased risk for illness and no vaccine manufacturers have claimed that the jabs are 100 percent effective, although they do reduce the chances of contracting the virus and of suffering from severe illness.
"What America and the world absolutely must have is leaders like Ron DeSantis to come out against these poison shots," said Jones. "DeSantis is just over the top with what he's doing, this is absolutely presidential material. This is what Trump should be like."
"We have someone that is better than Trump," he added. "Way better than Trump."
The endorsement of DeSantis came within weeks of Jones being ordered to pay the parents of a Sandy Hook Elementary School mass shooting victim over $45 million in a defamation trial.
Jones continues to face serious legal fallout for previously spreading conspiracy theories on Infowars about the shooting, including the false claim that it was a hoax staged by "crisis actors."
Newsweek has reached out to the offices of Trump and DeSantis for comment.
Most Related Links :
todayuknews Governmental News Finance News