Sports
Best NFL fits for the draft's top 15 wide receivers: Landing spots for Wilson, London, Burks, more
The wide receiver class for the 2022 NFL draft is fascinating, with no consensus on the No. 1 guy and a few wideouts who could sneak into Round 1, depending on the teams doing the drafting. Two years ago, we saw 13 in the first two rounds, while last year brought 10. We could see similar numbers again for this class.
Where could the top receivers in this class thrive? That's what I want to do here. Let's run through ideal team fits for the 15 best prospects — prime landing spots based on scheme, team needs and value in this draft. We'll start with the guy I like most — Ohio State's Garrett Wilson — and work our way through some interesting wideouts. I'll end with two fourth-round prospects with upside.
Teams will be able to find potential starters on Day 2, including speedsters who need refinement and slot dynamos who can take short throws to the house at any time.
I'll start at the top and run through Rounds 1, 2 and 3, before I add two interesting fourth-round prospects. These are the spots in which each player should want to play:
Height: 6-0 | Weight: 183
College: Ohio State
Where the Falcons could get him: Round 1 (No. 8)
Why he fits: The Falcons signed veteran quarterback Marcus Mariota this offseason and could still be in play to draft a rookie signal-caller in the top 10. Given the lack of depth and talent in Atlanta's wide receiver room, however, I like Wilson here because of his dynamic traits and the playmaking element he brings to all three levels of the route tree.
The Falcons can scheme catch-and-run balls for Wilson in Arthur Smith's offense. Throw the play-action concepts and cater to Mariota with in-breaking routes off run-pass option (RPO). Wilson is sudden in the open field, with ball-carrier vision and the stop-start acceleration to beat defenders. Plus, with 4.38-second 40-yard dash speed and inside/outside versatility, Wilson can get loose over the top. I see top-10 traits here, and his playing style reminds me of Bills wide receiver Stefon Diggs'.
---
Height: 6-4 | Weight: 219
College: USC
Where the Jets could get him: Round 1 (No. 10)
Why he fits: London is a smooth strider and nuanced route runner who has the physical traits to produce after the catch. And we know his long frame — and basketball background — helps him finish on contested throws. While I have some concerns about his lack of vertical separation ability, we have to evaluate London in the context of the Jets' defined passing game.
He could be isolated as the boundary target for quarterback Zach Wilson, and the Jets could create open voids for him to attack zone coverage at the second or third level. London had 10 catches for 232 yards on fade routes last season, which led the country, and he did it while only playing in eight games.
The Jets can throw London fade balls to the back side of 3×1 sets and then bump him inside as a seam-stretcher — where he can make an immediate impact. This is how to attack Cover 2 and Quarters coverage. And let's not forget about London's matchup ability in the low red zone. He should be a go-to target for Wilson against man coverage inside the plus-10-yard line.
---
Height: 6-1 | Weight: 179
College: Alabama
Where the Saints could get him: Round 1 (No. 19)
Why he fits: Williams is explosive and sudden on tape with tremendous vertical speed. He had an FBS-best nine receptions of 50-plus yards last season, averaging 19.9 yards per reception. You want production after the catch? There's instant acceleration with Williams here. Catch and go on crossers, slants and unders. And there are much more refined route-running traits than you think in Williams game, as he played in a pro system at Bama.
With the Saints, I like the fit with the aggressive mindset of quarterback Jameis Winston. Let's get Williams down the field on play-action overs or go balls. Let him eat up the cushion against defensive backs to run deep outs and curls. Williams, who might have been a top-10 lock if he didn't tear his ACL in the national title game in January, is my favorite wide receiver prospect in this class. He'd be a great complement to the skills of Michael Thomas and Alvin Kamara in New Orleans, which now has another first-round pick.
---
Height: 6-0| Weight: 187
College: Ohio State
Where the Cardinals could get him: Round 1 (No. 23)
Why he fits: With Christian Kirk signing in Jacksonville and veteran A.J. Green unsigned, the Cards have an opening to add another target for quarterback Kyler Murray. And while I'm a little lower than others on Olave given his lack of a physical element, the fit works here in Kliff Kingsbury's offense, which is more vertical in the passing game than other NFL offenses.
Olave, who averaged 14.4 air yards per target last season, is a glider who can float past the top of the secondary with 4.39 40 speed. The route-running traits pop, too — he has fluid movement skills to separate from coverage. Olave can play in the slot, but I see him more as a perimeter target at the next level. He would add a vertical element in Arizona to mesh with the styles of DeAndre Hopkins and Rondale Moore, allowing Murray and the Cardinals to threaten every area of the field.
---
Height: 6-2 | Weight: 225
College: Arkansas
Where the Cowboys could get him: Round 1 (No. 24)
Why he fits: Burks is a powerful receiver with the movement traits to see the ball on schemed concepts in Kellen Moore's offense. His game speed jumps on tape; just watch him against Alabama as he racked up 179 yards and two scores on eight receptions. Burks can win at all three levels, and his versatility would allow the Cowboys to use him on screens, fly sweeps and even touches out of the backfield.
Dallas has its No. 1 in CeeDee Lamb, and Michael Gallup is the vertical, boundary target. With Burks in the mix, this offense becomes more multiple, as he can see targets at all three receiver spots from quarterback Dak Prescott, and the play sheet for Moore can get a little deeper and more creative to get the rookie touches. Burks is an ascending prospect with developing route-running skills and multidimensional traits.
Check out the best highlights that helped Arkansas WR Treylon Burks have an excellent college career.
---
Height: 6-3 | Weight: 197
College: Georgia
Where the Packers could get him: Round 1 (No. 28)
Why he fits: I'm in on Pickens as a first-round prospect. He has a long frame, loose hips, body control — and elite ball skills. He can locate the ball and finish. Pickens moves like a smaller player. Think of a young A.J. Green here — with more juice. Plus, we know there is a major need for wide receiver talent in Green Bay, which has two Round 1 picks.
There is no one better in the league at identifying and throwing one-on-ones than quarterback Aaron Rodgers. Those are the slot fades and boundary verticals that could go to Pickens out of empty sets. Plus, in Matt LaFleur's defined pass game, Pickens could be targeted on play-action quick-hitters, crossers off boot action and leveled throws inside the numbers. The fit works here to give Rodgers an upside target who can create explosive plays.
---
Height: 5-11 | Weight: 178
College: Penn State
Where the Giants could get him: Round 2 (No. 36)
Why he fits: Dotson could come off the board late in Round 1 to Green Bay or Kansas City, but I have him going to the Giants here at the top of Day 2 as a versatile receiver with low 4.4 40 speed and big-play upside. Dotson doesn't have the physical profile to consistently work the dirty areas of the field, but he is a refined route runner who can set up and shake coverage within the stem. He's slippery after the catch, too, as he can create in space. And we know he will shift gears to get free on the deep ball; eight of his 12 touchdowns last season came on vertical or post routes.
Dotson would upgrade a wide receiver group in New York that lacks consistent production and availability. Quarterback Daniel Jones could get a target here who can separate against man coverage, and new coach Brian Daboll could scheme to give him free access of the ball as an explosive, three-level target on catch-and-run throws and vertical opportunities. The Giants have two top-seven picks to address other needs, so Dotson would be the ideal second-round fit for them.
---
Height: 5-10 | Weight: 195
College: Western Michigan
Where the Colts could get Moore: Round 2 (No. 42)
Why he fits: I struggle with Moore's transition to the NFL because of his one-speed route running and average separation ability. That's also why scheme fit is so important, though, and I like Moore in Frank Reich's system with new quarterback Matt Ryan. There will be a lot of in-breaking concepts here, which meshes with Moore's college tape on play-action and RPO. Ryan could hit Moore on timing throws, and Moore isn't shy about working into traffic. There's a physical element and natural toughness to his game.
Moore dropped a 4.41 40 at the combine, and he could get a few defined one-on-ones to run the slot and boundary fades in Indianapolis. His best impact, however, will likely come on short-to-intermediate throws in Reich's playbook that would give Ryan two catch-and-run targets alongside Michael Pittman Jr. Ryan can read it out quickly and throw it accurately.
---
Height: 6-4 | Weight: 208
College: North Dakota State
Where the Jets could get him: Round 2 (No. 44)
Why he fits: The Browns already have upgraded the pass game with trades for quarterback Deshaun Watson and wideout Amari Cooper, and they no longer have a first-round pick to take one of the top-three receivers. Now, let's add a target with vertical stretch ability. Watson can lift the top of the secondary and work inside the numbers on digs and post routes. I see a little bit of Marquez Valdes-Scantling in his game on tape. The 4.37 40 Watson ran at the combine meshes with the game speed, too, as he simply ran past FCS defenders.
In Cleveland's heavily schemed pass game, Watson could be used from multiple alignments in empty sets and set up on play-action shot plays. Run flood concepts, tendency-breakers off boot action to get him loose at the third level, or in-breaking routes that create open grass to attack after the catch. Watson is a high-ceiling prospect who still needs some work putting everything together.
---
Height: 6-1 | Weight: 194
College: South Alabama
Where the Chiefs can get Tolbert: Round 2 (No. 62)
Why he fits: With Tyreek Hill now in Miami, the Chiefs have JuJu Smith-Schuster as a physical slot presence and Marquez Valdes-Scantling to stretch the field. Now, let's give Patrick Mahomes another target with Tolbert, an easy mover with clean route-running traits. He's smooth, fluid and has the sudden ability to set up defensive backs. Down the field or underneath, Tolbert can uncover and produce.
He could be the outside Z receiver in Kansas City, where coach Andy Reid could use his play speed out of trips sets to run away from coverage on the classic Chiefs' deep over routes. Tolbert filled up the stat sheet against Tennessee and Coastal Carolina last season, and I see pro-ready tools on the tape. He can put up numbers as a rookie with Mahomes.
---
Height: 6-3 | Weight: 211
College: Cincinnati
Where the Bears could get him: Round 3 (No. 71)
Why he fits: The Bears added veteran wideouts Byron Pringle and Equanimeous St. Brown through free agency to pair with Darnell Mooney, but I see a need here to boost a talent-deficient offense around quarterback Justin Fields. And into Round 3, Pierce would give them some alignment flexibility as a big target who is at his best on the move, running verticals, overs, crossers and speed outs. He's long and has the play strength, leaping ability and 4.41 40 speed to fit in Luke Getsy's system as a vertical/intermediate threat on the boundary or as a No. 2 or 3 in trips.
Pierce showed his ability to beat press coverage when he dropped 144 yards on Notre Dame last season. Tempo the release, stack and separate. Plus, he was a prime target for quarterback Desmond Ridder in the strike zone and red zone all season. Fields could take one-on-ones and let Pierce finish with his talent and catch radius. He has some lower body tightness and is linear in space after the catch, but he has the size and speed to develop as a WR2/3 in Chicago — with big-play potential.
Desmond Ridder tosses a pass to the end zone and Alec Pierce jumps up to make a great play for another Bearcats touchdown.
---
Height: 5-8 | Weight: 170
College: Memphis
Where the Texans could get him: Round 3 (No. 80)
Why he fits: Austin's small frame could force the Texans to scheme for him with motion, formation and free access out of bunch or stack sets. However, the tape and the testing numbers tell us that Austin has easy juice with the ball in his hands. Austin checked in with a 4.32 40 and 39-inch vertical jump at the combine. He has explosive traits that can be used on quick throws from quarterback Davis Mills. Plus, Austin has the foot speed and short-area burst to shake loose from slot alignments.
I was impressed with Mills' rookie tape. He can drive the ball and anticipate NFL windows. Adding a receiver with playmaking traits like Austin fits. Even with his 5-foot-8 frame, there are opportunities from a schematic perspective to get him clean into the route. And the Texans can also set up Austin on manufactured touches to take more advantage of his skill set.
---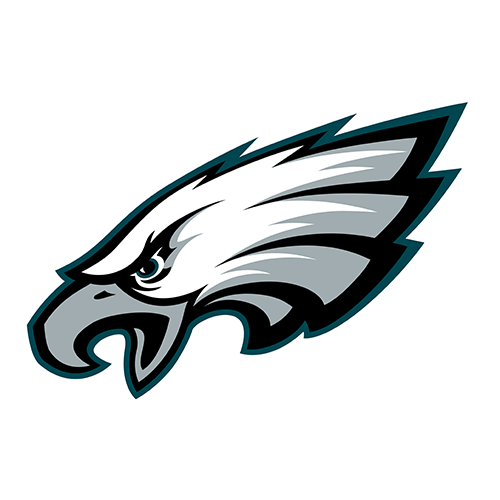 Height: 5-11 | Weight: 187
College: Alabama
Where the Eagles could get him: Round 3 (No. 83)
Why he fits: The Eagles have field-stretchers with DeVonta Smith, Jalen Reagor and Quez Watkins in addition to the top-five tight end skill set of Dallas Goedert. What they lack, though, is a true slot target when you look at what coach Nick Sirianni wants to do in the pass game. That's why I like Metchie here as a late Day 2 pick; he has the route-running chops and toughness to work inside the numbers.
Metchie caught 96 passes as a volume target in Alabama's offense last season, lining up at all three wide receiver spots. He's a technician with the short-area speed to separate, and his explosiveness is underrated. Like Jameson Williams, Metchie is recovering from a torn ACL, which will factor into where he goes in the draft. But with his play speed — plus a well-schooled and dedicated plan to set up coverage — he could produce in a Philadelphia offense that needs an inside target for quarterback Jalen Hurts.
---
Height: 6-3 | Weight: 214
College: Northern Iowa
Where the Lions could get him: Round 4 (No. 97)
Why he fits: The Lions signed former Jags receiver DJ Chark to a one-year contract, but I like the upside of Weston as a big-framed target with 4.42 40 speed. He averaged 23.9 yards per catch last season as an inside/outside receiver. Weston can get on top of the secondary, and he's much more fluid than I anticipated when running the deep dig routes. He has the lower-body flexibility to sink and break.
Pro coaching will be a plus for Weston as he is taught a more refined approach to route running, which includes varying speeds to create separation. But the traits are there for a prospect with the size and catch radius to develop as an outside target who can also be deployed in the slot to create matchup advantages with his long speed and size.
---
Height: 6-0 | Weight: 196
College: Boise State
Where the Patriots could get him: Round 4 (No. 127)
Why he fits: Let's end with a potential Day 3 receiver I really like. The Patriots upgraded their wide receiver room after trading for veteran DeVante Parker, but Shakir is an easy fit here because he would add a versatile element to the offense. He is an ultra-competitive receiver and ball carrier who can win in space and play through contact, and he can impact the game plan from a variety of alignments/roles. Think of slot targets and getting the ball on reverses, screens and backfield releases.
He would also add special teams value for the Patriots. This is a tough football player who can be schemed as another outlet in the pass game for quarterback Mac Jones or as a hybrid receiver/back with playmaking talent.
Most Related Links :
todayuknews Governmental News Finance News