Politics
Make part-time furlough scheme permanent to protect workers during recessions, unions say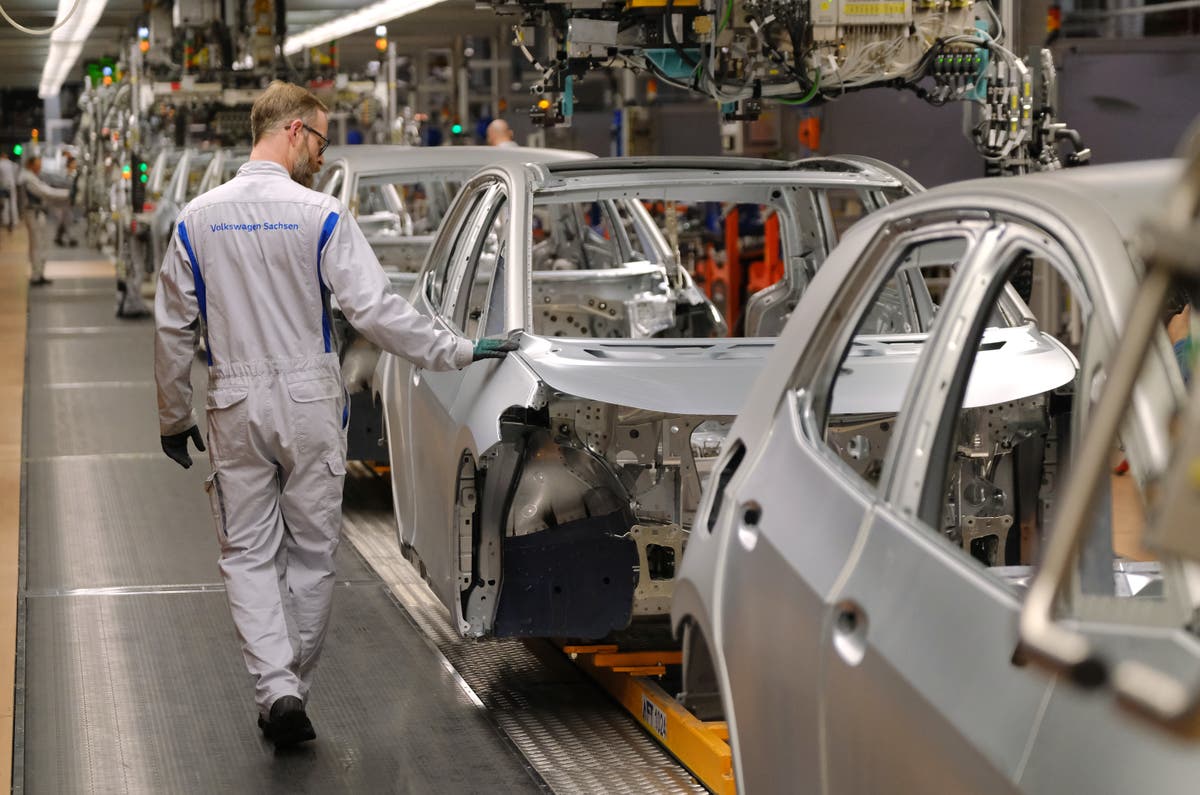 The government should establish a permanent part-time furlough scheme to protect workers' jobs during recessions and downturns, unions have said.
A policy paper drawn up by the Trades Union Congress (TUC) calls for the creation of a "short-time work" scheme that would allow employers to temporarily reduce workers' hours, but have the state cover most of the lost wages.
The TUC says the the approach could be a "legacy" of the furlough scheme during the pandemic – widely credited with protecting jobs during the sharp recession that battered the British economy but left unemployment relatively low.
Similar schemes have long been operating in countries like Germany, where it is known as kurzarbeit and is credited with saving jobs and cushioning firms' productivity during economic crises.
Under the TUC's proposals, employers could partly furlough workers if they could demonstrate that they were were facing a temporary reduction in demand for their products or services.
Workers could then have their hours reduced, but top-up payments by the state would ensure that they would still receive at least 80 per cent of their existing wages for time furloughed, with nobody falling below minimum wage.
Employees would also be offered free training to help them move job if they would rather do so. Economists have argued that such schemes keep skilled teams together and can be cheaper and more productive than simply paying someone unemployment benefits.
To benefit from the scheme companies would have to commit to paying corporation tax in the UK and come to an agreement with their workers – either thought a union or consultation.
"In a changing and unpredictable world – as we battle climate change and new technologies emerge – a permanent short-time working scheme would help make our labour market more resilient and protect jobs and livelihoods," said TUC general secretary Frances O'Grady.
"Too often in the past, periods of economic and industrial change have been badly mismanaged – increasing inequalities and leaving working people and whole communities abandoned.
"Setting up a 'daughter of furlough' to provide certainty to workers and firms through future industrial change would be a fitting pandemic legacy.
"Furlough has been a lifeline for millions of working people during the pandemic. Now is the time for the government to build on the success of furlough with a short-time working scheme – not throw away its good work."
The call comes six weeks before the furlough scheme is set to end. Ms O'Grady said the jobs market was "still fragile", with more than a million people still on furlough.
"An abrupt and premature end to the furlough scheme will needlessly cost jobs and harm our economic recovery," she added.
"Instead of pulling the rug out from under the feet of businesses and workers, the chancellor must extend the furlough scheme for as long as is needed to protect jobs and livelihoods."
The government's Job Retention Scheme scheme initially required workers to either be fully furloughed for three consecutive weeks or fully at work, but in July last year it was enhanced to allow workers to be partly furloughed.
Under this approach workers had had the Treasury cover 80 per cent of their lost wages, up to a maximum of £2,500 a month.
Labour declined to comment on the TUC's proposal, but Liberal Democrat Treasury spokesperson Christine Jardine said: "The Government must show it's learnt from the experience of the pandemic, and create a scheme that will properly support workers in future times of need.
"With the climate emergency and technological change on the horizon, it's clear this won't be the last challenge we'll face. Ministers have a duty to prepare for that, and furlough has shown that this kind of support is possible.
"First and foremost, the government must start by extending the furlough scheme beyond September to avoid a wave of job losses."

UK news in pictures
Show all 50
Commenting on the TUC's report, a Treasury spokesperson said: "As a key part of our Plan for Jobs, the furlough scheme has been vital in supporting livelihoods in unprecedented circumstances over the pandemic – already protecting 11.6 million jobs at a cost of £67bn – with this support in place until September."
"Our Plan is working – there are now fewer than 2 million people on furlough – as the economy reopens and people get back to work, the numbers continue to fall.
"As the labour market adapts, we will continue to take the necessary steps to support people find and maintain work through other schemes that form our £352bn package – including through generous apprenticeships incentives, tripling the scale of traineeships, doubling the number of work coaches and the Kickstart scheme."
Most Related Links :
todayuknews Governmental News Finance News