Politics
Boris Johnson Set To Face Commons Partygate Probe After Major Government U-Turn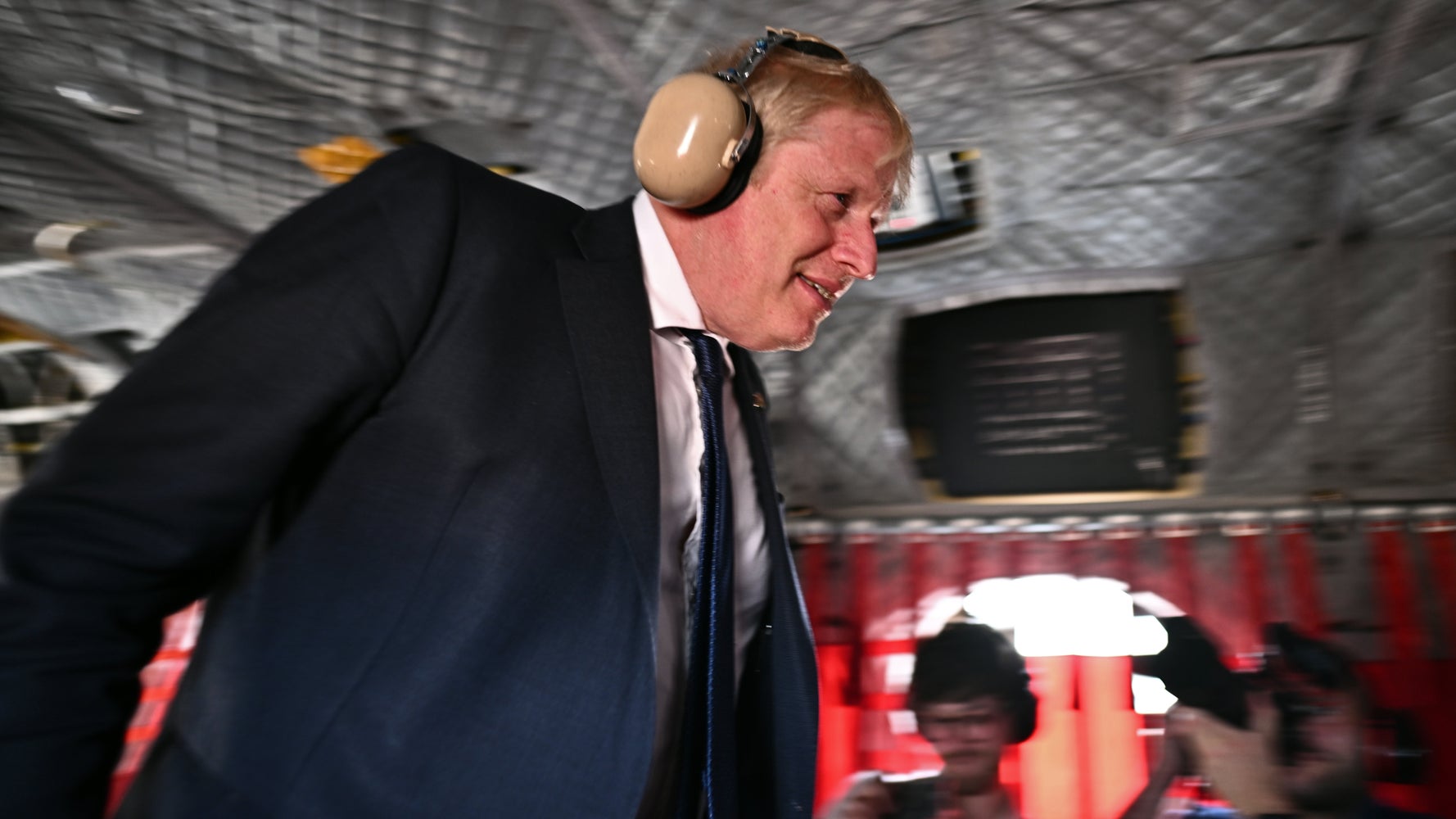 Boris Johnson is set to face a Commons inquiry into partygate after the government dramatically ditched its attempt to delay the probe.
In a "humiliating" U-turn, the government dramatically announced it would not try to block a Labour motion calling for a privileges committee inquiry into claims the prime minister misled parliament.
Downing Street had initially attempted to delay that decision by tabling an amendment saying no decision should be taken until the police investigation into partygate is complete and Sue Gray has also published her report into the affair.
But in the face of a potential Tory backbench rebellion, No.10 announced it was withdrawing the amendment just minutes before MPs began debating the matter.
Conservative MPs will now be given a free vote on Labour's original motion which means those who want to back it will be allowed to do so.
Following the U-turn, a No.10 spokesperson said: "The prime minister has always been clear that he's happy to face whatever inquiries parliament sees fit and is happy for the House to decide how it wishes to proceed today and therefore will not be whipping Conservative MP's.
"They are free to vote according to how they believe we should move forward on this.
"We tabled an amendment last night because we wanted to be explicit about ensuring Sue Gray is able to complete and publish her report without any further delay, as well as allow the Metropolitan Police to conclude their investigations.
"We now recognise that – in practice – this is almost certainly likely to be the case and therefore we are happy for the Labour motion to go through if that is the will of the House."
Angela Rayner, Labour's deputy leader, said the climbdown was "humiliating" for Conservative MPs.
"The government knew they couldn't win this, the prime minister is bang to rights.
"Tory MPs should do the right thing, respect the sacrifices that their constituents made during the pandemic, and vote in the national interest."
Police issued the prime minister with a fixed-penalty notice (FPN) for attending his own birthday party in the Cabinet Room of No.10 on June 2020.
He has accepted the police's decision and paid the fine and on Wednesday admitted for the first time he had broken the law.
Yet the PM had repeatedly previously flat out denied any rules had been broken.
On December 1, 2021, Johnson told the Commons: "All guidance was followed completely in No.10."
Later that month he also told parliament he was "sure that whatever happened, the guidance was followed and the rules were followed at all times".
The ministerial code states that "ministers who knowingly mislead parliament will be expected to offer their resignation".
If the Commons asks the privileges committee to open an inquiry later today, it will be come to a determination of whether or not Johnson was in "contempt" of parliament for having lied.
Most Related Links :
todayuknews Governmental News Finance News