News
Thomas Vinterberg pays tribute to late daughter in emotional Oscars acceptance speech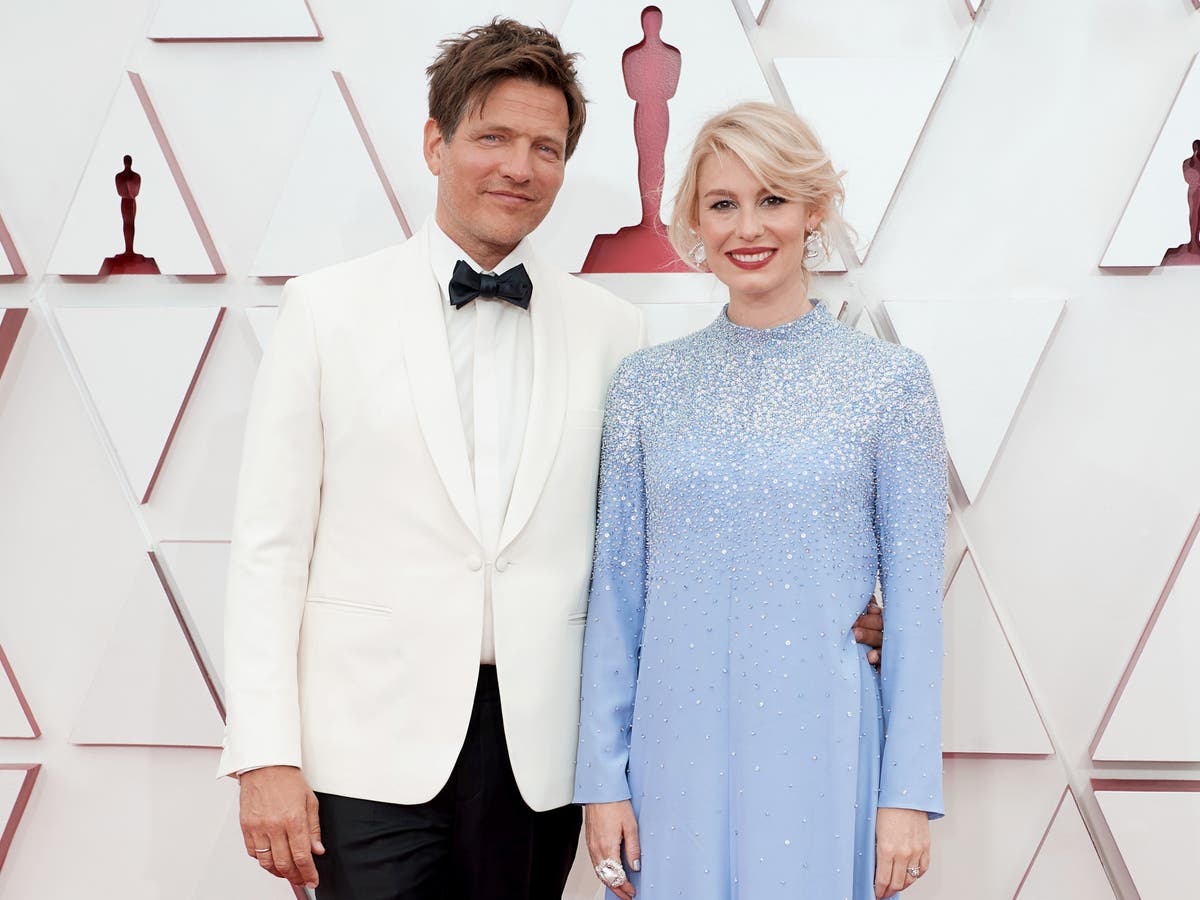 Thomas Vinterberg tearfully remembered his late daughter Ida Vinterberg while accepting the Oscar for Best International Feature Film for Another Round. 
On Sunday, Vinterberg reflected on his daughter's memory while explaining the impact she had on the film, telling Oscars attendees that Ida, who was set to play the daughter of the main character, died four days into filming for the movie – but that she had advocated for the creation of the film.
"Four days into shooting, the impossible happened. An accident on a highway took my daughter away," Vinterberg said. "Someone looking into a cell phone. And we miss her, and I love her."
Vinterberg also revealed that it was his daughter who had encouraged him to make the film, with the Danish director continuing: "Two months before we shot this movie, two months before she died, she was in Africa. She sent me a letter, she had just read the script, and loved it. She felt seen by this. And she was supposed to be in this.
"And if anyone dares to believe that she's here with us somehow, you'll be able to see her clapping and cheering with us. We ended up making this movie for her, as her monument."
The director also dedicated the award to his daughter, telling the crowd and his daughter that she is "part of this miracle" and that maybe she was behind the achievement.
"Maybe you've been pulling some strings somewhere, I don't know. But this one is for you. Thank you so much," he said.
On Twitter, the emotional tribute resonated with viewers, with many sharing their support for Vinterberg.
"There have been many #Oscars speeches directed in part towards people who have died. Thomas Vinterburg's, addressed to his daughter, Ida, was one of the most moving," one person wrote.
Another person said: "Thomas Vinterburg's end of #Oscars speech was truly moving. Congrats to him &  #AnotherRound."
"His speech broke me," someone else wrote.
Ahead of the awards show, Vinterberg spoke with CNN about how the film gave him a "purpose in life" following the death of his daughter, telling the outlet it "kept me away from the freefall".
"And I felt there was a higher purpose in making a movie for her. Before her death it was an ambition to make a life-affirming film; that became a necessity. I wanted to celebrate the life that we lose so easily," he said.
Most Related Links :
todayuknews Governmental News Finance News