Sports
Go high on the Mets and Padres and other MLB over/unders to take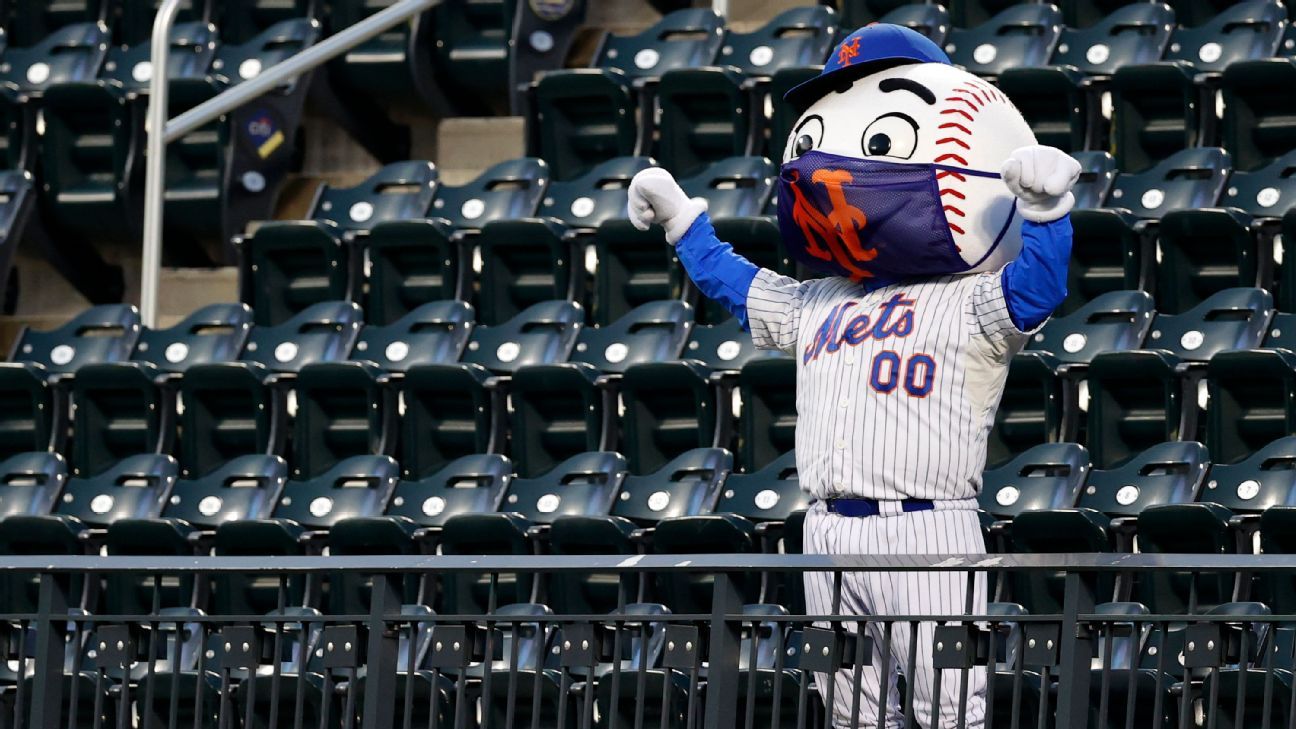 When my little brother was at the very end of his teenage years, he stepped over the Vermont moat and joined me for spring training in Arizona. Eventually we made our way to Las Vegas for some exhibition games. As we drove down The Strip for the first time, bathed in its bright, flashing lights, he spoke of the place with awe, with reverence, predicting many future trips to the casinos.
An hour later, he was slumped in front of a slot machine, his $200 allotment for the trip completely drained. I laughed without a shred of empathy, pointed at all the neon and asked, in so many words, "Sherlock, who do you think pays for all of that? You do!"
In other words: Always respect the folks who set the odds.
But every year, when the over/unders on baseball team win totals come out, I like to peruse and identify perceived soft spots.
Here's what I see in the William Hill set of over/unders:
Run — I mean, sprint — to take the over on the Cleveland over/under of 81 wins.
For fans of the franchise, there is great frustration with the annual rite of trading a star who doesn't fit into a modest payroll. In 2019, that was Trevor Bauer, in '20, Mike Clevinger, and in '21, it's Francisco Lindor. But folks who work in rival front offices have tremendous respect for the Cleveland brain trust, and what they see is a team with sustained success in spite of limited resources. In the eight years since Terry Francona was hired as manager, Cleveland has never had a losing record; the Indians have won more than 90 games in five seasons.
Yes, Cleveland traded Lindor, one of the most dynamic talents in baseball. But keep in mind that he didn't play well last year, posting a .750 OPS — and the Indians still played at a 94-win pace over the 60-game season, finishing 35-25. Because year after year after year, the Indians pitch well; they are extraordinary at finding and fostering pitching, and in 2021, they'll have Cy Young Award winner Shane Bieber fronting their rotation, with young, high-ceiling starters behind him. Even with Clevinger being booted off the team temporarily, and then later being dealt to San Diego, Carl Willis' staff posted the second-lowest ERA in the big leagues.
Sure, Cleveland's offense is a concern, and yes, it'll have to find replacements in the bullpen for Brad Hand and others, and it is true that the rest of the division is getting more competitive. But it seems like a lot would have to go very wrong for Cleveland to not reach 81 wins.
Take the under on 64 wins.
Their record over the past three seasons is 126-258 — that's a 53-win pace over a 162-game regular season — and there is no indication that Baltimore is pushing to win more this year. Chris Davis is still on the roster. Alex Cobb was traded. If Trey Mancini hits well this year in his first season since overcoming cancer, he will presumably become a candidate to be dealt. Meanwhile, the rest of the division is really good — the Rays, Yankees, Blue Jays, Red Sox are all average to well-above-average teams. And once again, they should beat up on the Orioles. There is no end in sight to the ugliness in Baltimore, and it's unclear why the O's would take such a big leap in winning percentage over a full regular season.
Take the over on 89 wins.
They flirted with just about every available big name, and there is some internal disappointment that they couldn't land Trevor Bauer or one of the other stars beyond Francisco Lindor. However, the Mets used their newfound financial power to bolster their depth with the likes of reliever Trevor May, outfielder Kevin Pillar and infielder Jonathan Villar. Manager Luis Rojas will have a lot of options with his roster day to day.
But keep this in mind, as well: There is a ton of pressure on Steve Cohen to win in his first year as owner of the Mets, given the expectations of the fan base, and if the team is in contention at midseason and there are holes to fill via trades, it's a reasonable expectation that Cohen will greenlight moves to make the team better — in what is likely to be another buyer's market, with more clubs selling rather than acquiring.
Take the over on 92 wins.
The roster is exciting, loaded. The rotation has been augmented by the offseason deals for Blake Snell, Yu Darvish and Joe Musgrove. Because of the unbalanced scheduled, every team plays 76 games within its own division. Given the obvious preeminence of the Dodgers and Padres in the NL West, there is an expectation among other teams that the Giants, Diamondbacks and Rockies will assess their chances rationally, analytically, and become sellers — especially if the 10-team playoff structure is in place for 2021. It's possible that San Francisco, Arizona and Colorado will sell off some of their better players before the deadline, making San Diego's path to a 95- or even 100-win season even smoother.
And like the Mets, it's almost a given that the Padres will be aggressive in adding before the trade deadline. Owner Peter Seidler has bet heavily on 2021. If more resources are needed in an attempt to overcome the Dodgers, it's just about a sure thing that he'll push in more chips.
Most Related Links :
todayuknews Governmental News Finance News