Entertainment
'Below Deck Sailing Yacht' Season 2 Has A Whole New Crew That You're Gonna Want to Meet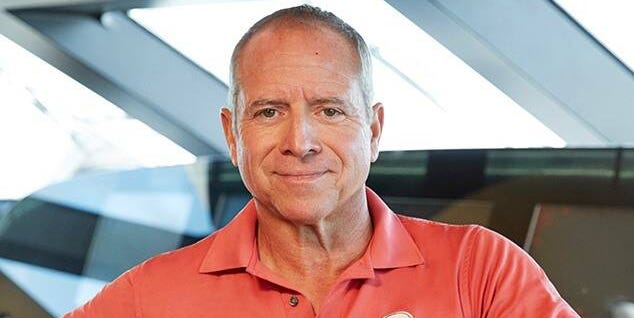 It's been far too long since we've had new episodes of Below Deck Sailing Yacht, but the Bravo gods have answered our prayers, because we're getting a whole new season in just a few days. Captain Glenn will, of course, be back with his swanky yacht, the Parsifal III, but this season, we'll be getting an entirely new crew so you can kiss goodbye all of that Jenna/Adam drama and also all of the Jenna/Madison drama. Are we seeing a pattern here?? Anyway!
From the season 2 trailer it looks like the new cast is going to be bringing it. We've got some total yacht newbies and some seasoned pros, which you just know is going to cause plenty of drama. I've also got my fingers crossed for some slightly less cringe-y charter guests (I'm looking at you, Long Island party bros and that one guy who got blackout right before his wedding). Here's everything you need to know about the new season 2 crew.
This content is imported from YouTube. You may be able to find the same content in another format, or you may be able to find more information, at their web site.
Chief Stew: Daisy Kelliher
Daisy is an Irish-born gal who's jumping into the chief stew role. But just because she's a boss doesn't mean she's not looking to have a good time, too. Daisy already spilled some tea on the upcoming season during an IG live with Below Deck Mediterranean Season 4 crew member Anastasia Surmava. She said we can expect "a lot of partying, a lot of sex, a lot of drama, a lot of tears." Here's hoping that means things will be a little less intense than last season.
Second Stew: Daniele "Dani" Soares
Dani started out her yachting career in France (ooh la la) and has been in the yachting game for the past eight years. She can "let her feelings get the best of her," according to Bravo, which can only mean one thing: she's going to bring some clutch drama.
Third Stew: Alli Dore
Alli is an Aussie girl who's had a little bit of experience working on boat exteriors but is looking to make the move inside as a steward. She'll definitely have a lot to learn from Dani and Daisy.
First Mate: Gary King
Gary and his flowing locks have actually worked as a captain on some smaller boats before, so he should have no problem keeping the deck team in shape as the Parsifal's first mate. According to Bravo, he's got a tendency for casual flirtations to turn into real feelings, which as we all know always works out super well with coworkers in enclosed spaces.
Deckhand: Sydney Zaruba
Sydney's the only woman on the deck crew this season, and she's got plenty of experience thanks to her family's boat business. She also apparently gets caught up in a controversial boatmance this season, which I cannot wait for.
Deckhand: Jean-Luc Cerza Lanaux
Jean-Luc might be the baby of the boat at just 25 years old, but he's almost seven feet tall (!!) so if nothing else, watching him try to sleep in those teeny tiny bunks will be very interesting.
Chef: Natasha De Bourg
Chef Natasha is originally from Trinidad and went to culinary school in Europe before working in Michelin star restaurants, so I'm betting her food is going to look SO good. Bravo also teased that we can expect a little chef/first stew tension between her and Daisy. Yikes!
Chief Engineer: Colin Macrae
Colin is this season's chief engineer and not only does he have pretty eyes but he's also got eight years of experience under his belt, so he definitely knows his way around a boat. He can also be heard in the trailer saying "Everyone's in party mode," and "This is gonna get crazy," and omg I really hope that's true.
Captain: Glenn Shephard
Of course we can't forget about everyone's favorite captain, Captain Glenn. He's (usually) cool, calm, and collected, but RIP to anyone who allows this man's boat hit the dock because he will NOT be having it.
This content is created and maintained by a third party, and imported onto this page to help users provide their email addresses. You may be able to find more information about this and similar content at piano.io
Most Related Links :
todayuknews Governmental News Finance News