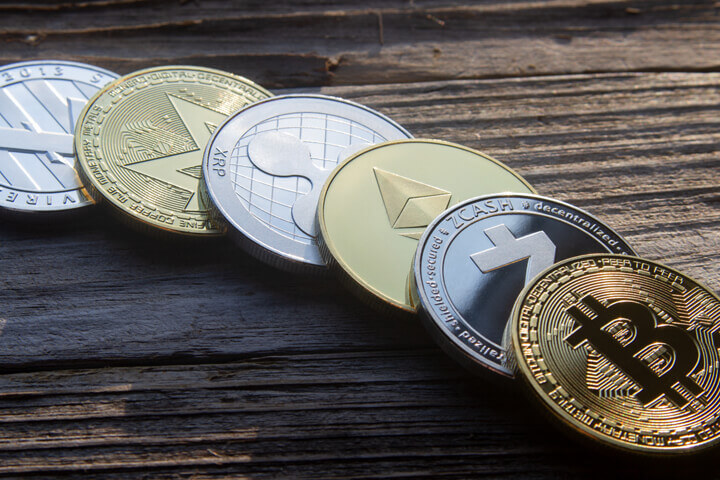 The capitalization of the cryptocurrency market is extremely small compared to the stock market, but despite this, you can make money on the cryptocurrency exchange much faster. This is due to the volatility of cryptocurrencies, which is much higher than that of securities.
Cryptocurrency exchanges are suitable for both professional traders who came here from stock and ordinary users, investors and miners. These sites can be used both for trading and for purchasing tokens for investment purposes.
In this article, we will talk in detail about trading on a cryptocurrency exchange, talk about its types and what a beginner needs to know.
Cryptocurrency trading on the exchange: types of platforms
At its core, all cryptocurrency exchanges are divided into two types – centralized and decentralized, respectively, CEX and DEX. Both types have both advantages and disadvantages. At the same time, the latter are currently ten times less than the former, and they are just beginning to develop and catch up with CEX in terms of functionality.
Centralized exchanges
This type of marketplace is a platform, all internal processes of which are managed by a company that acts as an intermediary between the seller and the buyer.
For this service, the exchange charges a commission – for creating an order, for canceling it, for conducting a transaction and withdrawing funds. That is, for almost every operation, except perhaps for depositing money.
At the same time, it is the centralized sites that are well suited for beginners who are just starting their acquaintance with trading on a cryptocurrency exchange. At one time, they gave a good boost to liquidity for top coins such as Bitcoin, Ethereum, Litecoin and others to enter the masses.
But centralized exchanges also have disadvantages:
They are:
An attempt at control by the authorities of different countries. Today, not all governments welcome cryptocurrencies, and some apply or try to apply a policy of strict regulation of both trading and mining and, in general, all operations with virtual coins;
High probability of hacking and subsequent loss of all funds. Centralized exchanges are not the safest in terms of storing cryptocurrencies, which attracts hackers, since it is CEX, and not the user, who manages all passwords. Over the past 9 years, at least 30 sites have been hacked, and in most cases, customers are not reimbursed for the loss;
Mandatory verification on the exchange, especially in the case of trading with fiat. Of course, not all exchanges ask for documents. However, in case of hacking and loss of funds, it is almost impossible for the user to return the money back without verification.
The top 10 most popular centralized cheapest crypto exchange include:
Binance;
Bittrex;
Bitfinex;
Coinbase;
OKex;
Huobi Global;
Poloniex;
BitMEX;
Exmo;
Decentralized exchanges
The main difference between DEX and CEX is the absence of an intermediary in the transaction between the seller and the buyer. That is, on a decentralized exchange, contact occurs exclusively between traders who place orders to buy and sell cryptocurrency. Due to this, transactions on DEX have a lower transaction fee.
Decentralized exchanges, unlike centralized ones, do not have a single control center. They are based on a distributed ledger. At the same time, decentralized sites have greater confidentiality, since they do not require verification from users.
Читаемость 9.3 балла