Automobile
Car Insurance When Moving States: Everything You Need To Know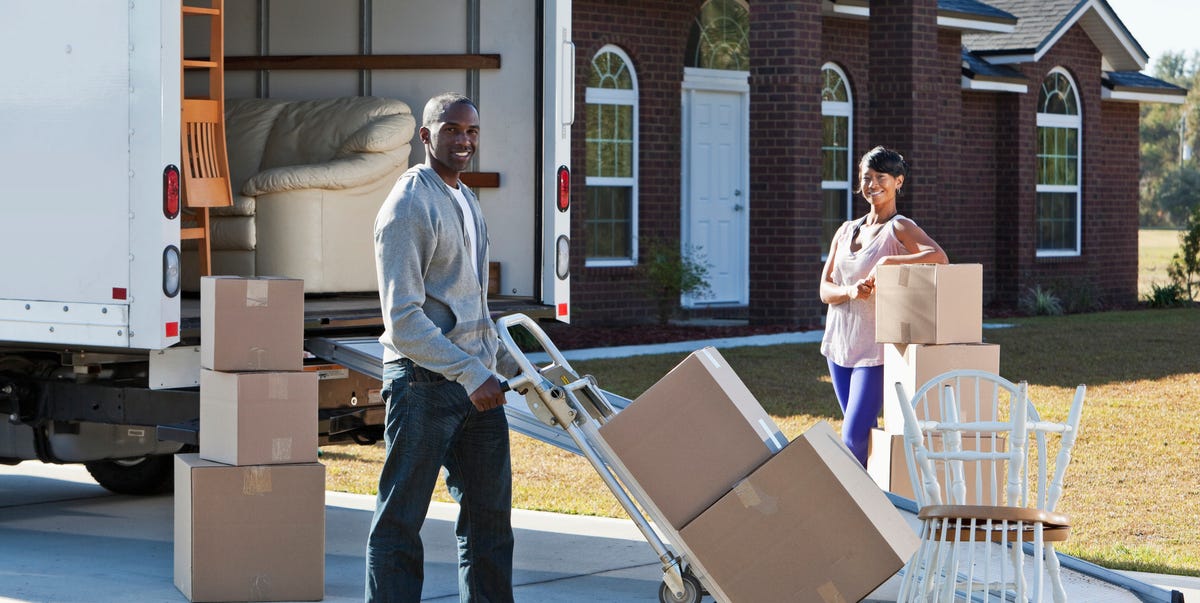 Although you don't have to change car insurance when moving states, it often makes sense for drivers to make the switch. Insurance agents are typically licensed only in a single state, and different states have different laws about insurance coverage.
If you're planning to relocate to a different state, you will usually have up to 90 days to register your car at your new home. However, you should make sure your auto insurance policy will cover you as soon as you arrive. If you plan to switch auto insurance companies when you move, here's how to do it.
Call Your Insurance Agent
The Balance recommends starting this process by calling your current insurance company. The agent will be able to let you know if they offer insurance in your new state. They can also provide information about any changes in coverage costs associated with the relocation. If you need to work with a new agent in your new state, your current agent should be able to refer you to the right person.
Check with Your New State
Review the Department of Motor Vehicles website for your new state to find out the requirements for registration and auto insurance. You will usually have at least a month and often up to 90 days to get your new documents in place. According to ValuePenguin, failure to transition your driver's license, auto insurance, and vehicle registration during this period can result in fines.
You might be able to remain with your insurance provider if the company serves your new state of residence. By doing so, you could preserve your existing loyalty discounts and avoid the hassle of changing insurance companies while in the middle of an interstate move. However, remember that the cost of your policy may change depending on your new geographic area, your new commute to work, and other factors. Don't forget to shop for quotes from small, independent insurance companies that operate only in your new state; they often provide impressive rates.
If you move from a fault state to a no-fault state for the purposes of auto insurance, you will likely pay higher premiums. These states often require additional forms of coverage, which falls into four main categories:
Bodily injury coverage by accident and by person
Liability coverage for property damage
Underinsured/uninsured motorist coverage
Personal injury protection
Your new state may also require more or less minimum coverage than your old state did. For example, Arizona requires only $15,000 of liability coverage for bodily injury, while drivers in Alaska must carry $50,000 in bodily injury coverage. When you get a quote from an auto insurance broker, he or she can recommend coverage that meets state requirements.
You might also want to invest in more than the minimum coverage. Policy Genius recommends that drivers carry about $100,000 in coverage for property damage, $100,000 in bodily injury coverage per person, and $300,000 in bodily injury coverage per accident. The declaration page would express this type of policy as 100/300/100.
If you have purchased a new home in your new location or bought a new car , these updated assets may impact your credit rating. This in turn can affect the premium quotes you receive for auto insurance.
Buy a New Insurance Policy
Usually, you have to present proof of insurance in the new state to change your driver's license and vehicle registration. Most industry experts recommend getting quotes from at least three different insurance companies before deciding to buy coverage. You can also get recommendations from friends and family who reside in your new state or from your employer if you will be working for a new company after you move.
When you've made your decision, get in touch with the insurance company and complete the required documentation. You will also make your first payment toward the premium at this time. Make sure you get the start date of your new policy in writing.
You will also have to decide on your deductible. The higher deductible you opt to pay if you have an accident, the lower your premium cost will be. Your age, your driving history, and the make and model vehicle you have also influence the cost of your policy.
Register Your Vehicle
Once you have insurance coverage in your new state, you can visit the DMV to obtain a new vehicle registration and a new license plate. Generally, you will have to provide your driver's license, the title to your vehicle, and proof of insurance.
You will also need to show proof of residence and proof of identity. Most states accept Medicaid cards, military cards, refugee documents, and passports. Before you visit the DMV, you can check the website for a full list of approved documents. You will also need to pay a registration fee ranging from $25 to $60 on average.
Your new home state will issue a new license plate for your vehicle. You must mail the old license plate to the DMV in your old state.
Obtain a New Driver's License
In most states, you can get a new driver's license when you obtain your new vehicle registration. In some states, however, you may have to go to a different location to be photographed. You will also have to fill out a form and pay the required license fee. After completing this process, you can drive legally in your new home state.
Cancel Your Old Policy
After you have a new policy set up, you can cancel your old insurance policy. Do not discontinue your existing policy without having auto insurance in place. The Coverhound website notes that not only will you get costly fines if you get caught driving across state lines without auto insurance, but you will also be responsible for all expenses if you do get in an accident.
Make sure to update your former auto insurance company with your new address. They may need to get in touch with you by mail or send a refund check for the remainder of your premium.
Following these steps will streamline the process of switching your car insurance policy when you relocate to a new state.
Sources:
https://coverhound.com/insurance-learning-center/you-re-moving-out-of-state-do-you-need-new-car-insurance
https://www.policygenius.com/auto-insurance/car-insurance-and-moving/
https://www.thebalance.com/moving-out-of-state-and-car-insurance-527434
https://cars.usnews.com/cars-trucks/future-cars

https://www.caranddriver.com/insurance/
https://www.caranddriver.com/buying-guide/
This content is created and maintained by a third party, and imported onto this page to help users provide their email addresses. You may be able to find more information about this and similar content at piano.io
Most Related Links :
todayuknews Governmental News Finance News