Automobile
Best Auto Insurance in Tennessee: Everything You Need to Know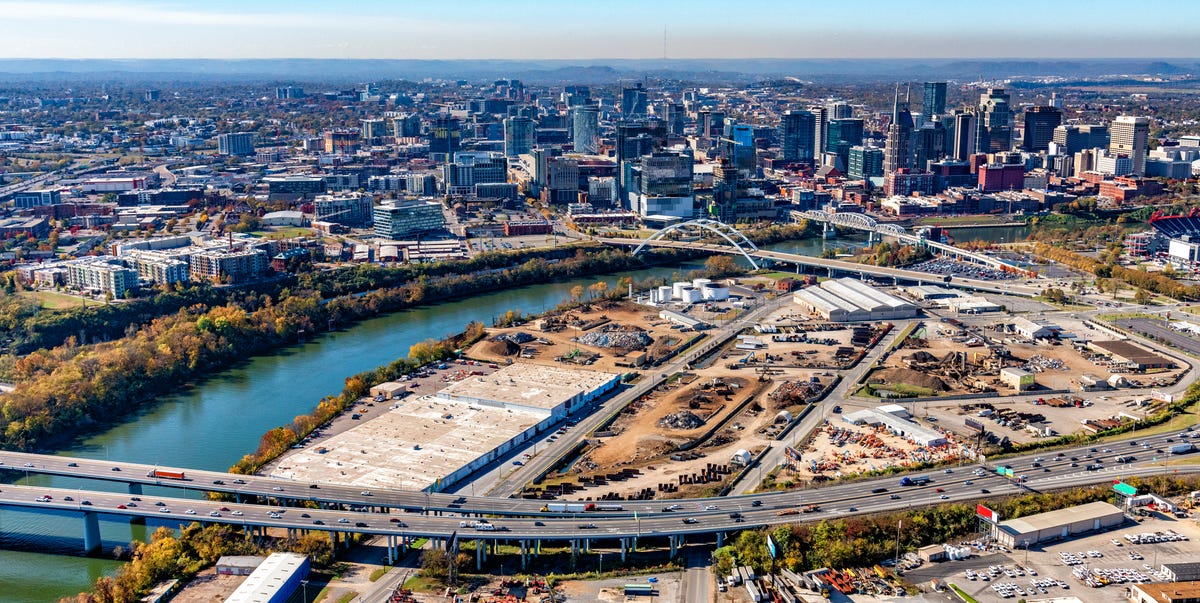 The best auto insurance in Tennessee depends on several factors, including your age, location, driving record, and carrier. By doing a little research, you can save money on car insurance in the state.
Tennessee Auto Insurance Costs by Insurer
The costs of auto insurance depend on a variety of factors, such as your age, ZIP code, driving record, and vehicle. One of the best ways to secure a low rate is to obtain several insurance quotes and compare them.
These are the five least expensive auto insurance companies that serve Tennessee and their monthly premiums, according to WalletHub are as follows:
GEICO: $41 per month.
Westfield: $51 per month.
Tennessee Farmers: $52 per month.
State Farm: $52 per month.
Auto Owners: $52 per month.
Tennessee is one of the 20 cheapest states for car insurance. This is due to the state being primarily rural. With people spread out, the chances for accidents and thefts diminishes as do medical costs and auto repairs.
Tennessee Auto Insurance Premiums by Driver Age
Auto insurance prices vary depending on your age. Younger drivers have less experience behind the wheel, so insurers usually charge them higher rates. Most drivers have their rates drop once they turn 25 years old. The average rates for young drivers are as follows:
GEICO: $636 per year.
Tennessee Farmers: $1016 per year.
State Farm: $1050 per year.
Travelers: $1057 per year.
Auto Owners: $1066 per year.
On the other end, mature drivers pay less than teenagers but their rates increase as they enter their senior years. The average rates for older drivers are as follows:
Westfield: $260 per year.
Tennessee Farmers: $327 per year.
GEICO: $335 per year.
Auto Owners: $341 per year.
Progressive: $342 per year.
Average Tennessee Insurance Rates After a Violation or Accident
According to the U.S. Department of Transportation National Highway Traffic Safety Administration, 1135 people died in 2019 from traffic accidents in the state. From January through early December 2020, 1143 people died. This represents a 7.2% increase.
If you receive a citation or ticket, your auto insurance will likely increase. How much depends on the violation and your insurer. Even with one at-fault accident, your insurance will be negatively affected for three to five years. The average rates if you have one at-fault accident are as follows:
Auto Owners: $333 per year.
Tennessee Farmers: $335 per year.
State Farm: $491 per year.
GEICO: $551 per year.
Erie: $607 per year.
After one speeding ticket, you might also see your rates go up for three to five years, and some average insurance rates are as follows:
Tennessee Farmers: $335 per year.
GEICO: $404 per year.
Auto Owners: $447 per year.
State Farm: $449 per year.
Erie: $477 per year.
Expensive Tennessee Cities
Depending on where you live, car insurance costs can fluctuate. WalletHub reports that drivers in the more expensive parts of the state spend almost $900 more annually on full-coverage insurance than those living in less-expensive areas. The top five most-expensive Tennessee cities for car insurance and their annual fees include the following:
Memphis $1118.
Cordova $977.
Germantown $976.
Collierville $912.
Antioch $879.
Cheaper Tennessee Cities
The more rural the city is in Tennessee, the cheaper the rates tend to be. The five cheapest Tennessee cities and their annual premiums are as follows:
Cookeville $688.
Bristol $694.
Johnson City $704.
Kingsport $714.
Greeneville $730.
List of Insurance Companies in Tennessee
Some of the top car insurance companies in Tennessee offer a variety of discounts. Erie Insurance provides discounts for young drivers who live with their parents, carry multiple policies, and sign up for an annual payment plan.
The Farm Bureau Insurance of Tennessee provides discounts to young drivers as long as they watch an online safe-driver video. This company's coverage is available to any driver.
GEICO has discounts available that range from 1 to 40% for good drivers. Other offers include certain member affiliations, federal employees, defensive driving, and wearing seatbelts.
Only open to military members and their families, USAA offers a variety of discounts. You might qualify if you have multiple vehicles, good grades, and outfitting your vehicle with safety equipment.
No-Fault Insurance in Tennessee Information
As of 2019, Tennessee has more than 5.7 million registered vehicles according to the Federal Highway Administration. Of those behind the wheel, The Simple Dollar states that about 20% of Tennessee drivers don't carry car insurance. This statistic makes the state one of the least insured in the country.
You might want to consider carrying no-fault insurance. Regardless of who is at-fault for an accident, no-fault insurance pays for damages or injuries incurred by the policy's owner.
Tennessee was one of the most lenient states when it came to driving uninsured, and according to The Simple Dollar, about one in five drivers scoffed at mandatory insurance laws. With the introduction of new laws to crack down on uninsured drivers, uninsured drivers face a minimum $300 fine and might have their vehicle towed.
FAQ Section:
How Do You Find the Best Auto Insurance in Tennessee?
It's best to shop around for insurance and compare the costs of several before deciding on a carrier. The best companies are highly rated for customer satisfaction, claims handling, and policy offerings. You might pay a lower price with one company, but you might find it is slow at processing claims.
What If You're Not a Full-Time Resident of Tennessee?
If you live primarily in Tennessee, you must follow the state's auto insurance laws even if you don't live there all year. If you're not a resident, you can use your vehicle for 30 consecutive days before you need to register it. If you plan to stay longer, you must register your vehicle and buy auto insurance that fulfills the state's minimum requirements.
What Is SR-22 Insurance?
This high-risk insurance is for drivers who have serious offenses on their driving records. Those offenses include driving a DUI or without a license or insurance. In certain instances, you cannot get your license reinstated without an SR-22, which your insurance carrier files with the state on your behalf.
When looking for the best auto insurance in Tennessee, don't get caught up in the cheapest offerings as they might not always offer the best deals. Take other factors, such as customer satisfaction and claims processing times into account before making your decision.
Sources:
https://www.bankrate.com/insurance/car/tennessee/
https://www.valuepenguin.com/best-cheap-car-insurance-tennessee
https://wallethub.com/cheap-car-insurance/tennessee
https://www.bts.dot.gov/sites/bts.dot.gov/files/states2020/Tennessee.pdf
https://www.thesimpledollar.com/insurance/auto/best-car-insurance-in-tennessee/
https://crashstats.nhtsa.dot.gov/Api/Public/ViewPublication/813060
https://www.thezebra.com/auto-insurance/tennessee-car-insurance/
This content is created and maintained by a third party, and imported onto this page to help users provide their email addresses. You may be able to find more information about this and similar content at piano.io
Most Related Links :
todayuknews Governmental News Finance News